Biological Psychology, BA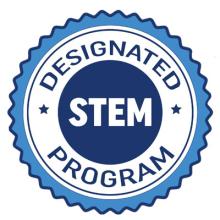 This program has STEM designation and also puts you on track to pursue a degree in research and the medical profession, including occupational therapy, physical therapy, neuroscience and physician's assistant.
An Interdisciplinary Focus
Our BA in Biological Psychology combines psychology and biology curricula into one integrated and interdisciplinary program, providing you with in-depth knowledge of the biological systems that underpin all psychological functions.
The Physiology of Behavior
An interdisciplinary program that studies mind-body interaction and functioning.
Coverage of basic concepts of related fields such as chemistry, physics, mathematics, and computer science.
Courses include genetics, neurobiology, biological psychology, and experimental psychology.
Take Courses Like…
Add Opportunities and Experiences
You will have access to learn and collaborate with faculty in both psychology and the physical sciences. This allows you to develop a network of colleagues in both psychology and other sciences. Furthermore, a strong emphasis is given to research mentoring, which includes mentored labs and the opportunity to conduct, present, and even publish research.
Choose Your Career
This major prepares you for a broad range of career choices that involve research in biology, psychology, and neuroscience, as well as entrance into advanced degrees in the field.
Career Options
Graduates of this program often seek careers in the medical and helping professions, as well as in research. They often find immediate work as researchers assistants or lab technicians for pharmaceutical, biotechnology, or medical companies.
Potential career paths for students with a BA in Biological Psychology include:
Academic Professor
Laboratory Assistant
Medical Assistant
Medical Doctor (MD)
Neuroscientist
Occupational Therapist
Physician's Assistant
Psychologist
Pharmacist Technician
Biological psychologists can expect to make approximately $81,000, per year (Source: Simply Hired, April 2020).