Psychology, BA
Location
New York City

Westchester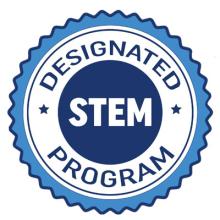 This program is STEM designated, which means you will be trained in areas of technology that are in high demand with United States employers. International students studying in person on student visas will be eligible for an Optional Practical Training (OPT) extension of 24 months, for a total of 36 months.
The Study of the Human Mind and Behavior
A BA in Psychology will provide students with the academic and experiential foundation necessary for graduate study within the subfields of psychology: including, clinical, counseling, school, industrial/organizational, developmental, social, and experimental. It also prepares undergraduates for the pursuit of graduate education in allied professions, such as social work, mental health counseling, and guidance counseling. Pace graduates with bachelor's degrees in psychology have also gone on to medical school, law school, and health professional school; they have attained employment in marketing, human resources, medical center research, education, and non-profit organizations.
Broad-based Preparation
Develop your analytical and problem-solving abilities.
Gain the knowledge and skills you need for either graduate school or career success.
Learn from experts in areas such as child development, clinical practice, cognitive psychology, counseling, cultural diversity, experimental and applied research, school psychology, social behavior, and women's issues.
Take Courses Like…
Develop a strong foundation through courses in experimental psychology, statistics, physiological psychology, learning theory, social psychology, and the history of psychology.
Add Opportunities and Experiences
As a Pace University psychology student, you'll find a variety of opportunities for diverse research, networking, and lifelong connections. Our faculty members are active researchers, scholars, and practitioners, and they encourage student collaboration and engagement with their work.
On the Westchester Campus, the Trauma, Social Processes, and Resilience Lab conducts original research on how people cope with and successfully adapt to significant life stressors. Also, the Interpersonal Behavior Lab as well as the Social, Health, Relational, Positive Psychology Lab provides students with the opportunity to develop a better understanding of positive social relationships.
In New York City, the Mind, Movement, Interaction and Development Research Group and the Parent-Child Institute foster research on parental and child relationships. Other research groups include the Dyson College Center for Global Psychology, Pace Institute for Creativity, Center for Urban Health and Education Research, Social Justice and Health Equity Psychology Lab, and the Digital Media and Psychology Lab.
Annual co-curricular experiences include the Pace University Psychology Conference, sponsored by the Department of Psychology on each campus, and the student-led Pace Charter of Psi Chi, the International Honor Society in Psychology Both Psychology Departments and Psi Chi sponsor various activities and events, including resume-building workshops, professional meetings, and colloquia.
"There are many factors that make our Department unique, dynamic, and exciting, the one that stands out is diversity—local and global. This diversity is reflected in the diversity of our students, faculty, and staff, and in the breadth and depth of research and clinical experiences available to students."—Sonia Suchday, PhD, Professor and Chair, NYC Campus
Choose Your Career
A degree in psychology is excellent preparation for work in a variety of fields, including clinical/counseling, education, health care, law, management, human resources, research, sports psychology, and advocacy.
Career Options
Clinical psychologist
Experimental or research psychologist
Human resources manager
Industrial/organizational psychologist
Marketing director
Personal life coach
School psychologist
Social worker