Allison Minerva
Construction Management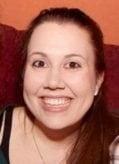 Allison Minerva has 8 years' experience in the construction industry, with a primary focus in heavy civil estimating for various companies. She has a bachelor's degree in Physics from SUNY Fredonia and a bachelor's degree in Civil Engineering from Columbia University. In her career, she has worked for or in conjunction with numerous major construction companies in the New York City Metropolitan area; including Walsh Construction Company, Granite Construction, John P. Picone, Inc., Kiewit Corporation, Schiavone Construction Corp., Plaza, Tutor Perini, Dragados USA, Skanska USA, and others. Within the heavy civil field, she has prepared estimates for a diverse range of new construction projects and rehabilitations, including water and wastewater treatment facilities, subway and tunnel projects, bridges, airports, and dams. She also has experience estimating Building Management Systems for HVAC.
Recently, she worked in a joint venture team between Walsh Construction and Skanska USA to estimate the LaGuardia Redevelopment Project. Her team was successful in the bid, and was given Notice to Proceed on the $4 Billion Dollar Project-part of which makes up one of the largest PPP (Public-Private-Partnerships) in the country to date. She has stayed on the job since the award, working on various pre-mobilization cost and scheduling activities. In the past, she has won estimates for projects with the MTA (Metropolitan Transit Authority), DEP (Department of Environmental Protection), and Port Authority of NY and NJ.  Allison lives in New Jersey with her husband and 2 dogs.