Pace Magazine
10 Things to Inspire You: Spring 2021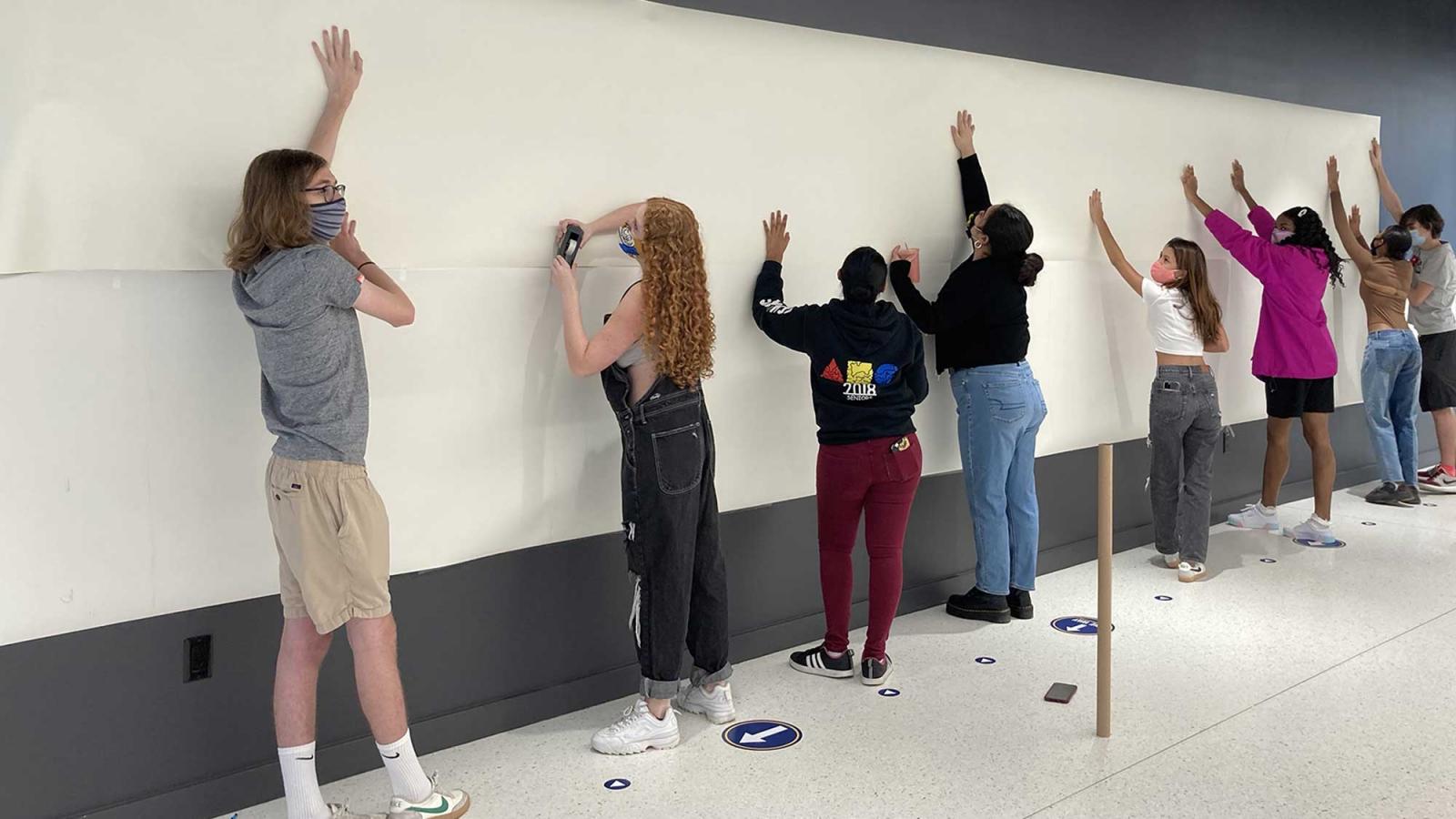 View the full issue of Pace Magazine.
1. Unity
Image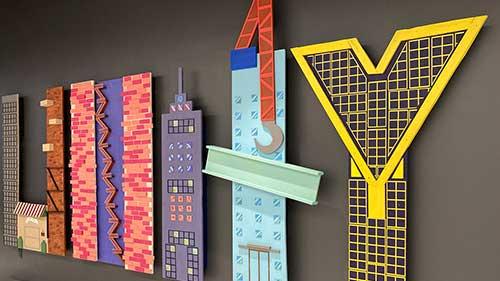 In a time defined by social distancing, mask wearing, and industrial-grade sanitizers to manage the global spread of COVID-19, as well as a time of national reckoning on race and equality in America with the rise of the Black Lives Matter movement, first-year Pace art majors responded in a big way. Students enrolled in the Fall 2020 ART 169 3D Design class came together to create what they called Unity, a 3D relief mural to be seen and discussed right on the NYC Campus. It stands as a message of hope and solidarity, combining text, structure, and image to celebrate the energy and tenacious spirit of New York City in a time of renewal.
2. Baller Alert
Image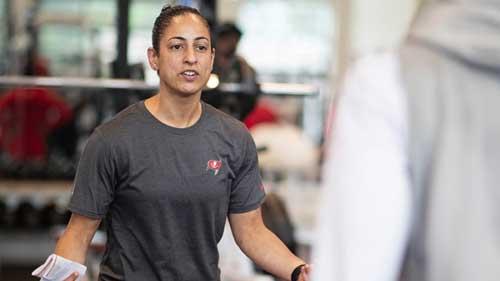 As the Tampa Bay Buccaneers and the Kansas City Chiefs faced-off for Super Bowl LV, Pace's Maral Javadifar '12 was right there with them. Not only is she the Buc's assistant strength and conditioning coach, but she's also one of only three women to coach in a Super Bowl. Read more about Maral.
3. Going for It—No Matter What
Image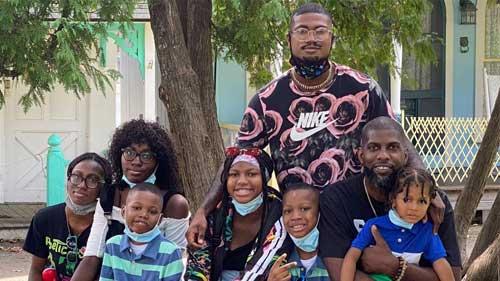 Alphur "Slim" Willock '19, '22 knows that dedication in the face of obstacles is what it takes to get ahead. After the death of his wife, he took on the responsibility of caring for his six children while working full-time. Slim was able to fit not one, but two, online degree programs into his life—a BS in Computer Science and now an MS in Computer Science. See Slim's story.
4. Seeking Justice
Image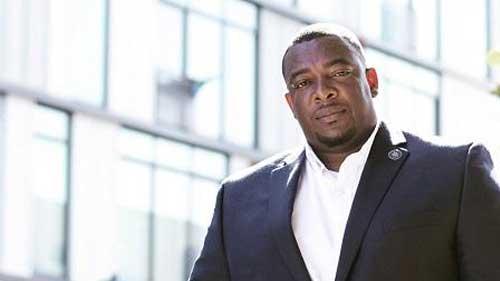 Haub Law alumnus Eric Paulk '16 has been awarded a 2020 Soros Justice Fellowship to help build a national network of Black HIV movement lawyers to protect, defend, and support people living with HIV. "This fellowship lets me fulfill the promise for which I decided to attend law school—to use my legal training to empower, protect, and defend marginalized Black communities," says Eric. "I am grateful for the opportunity to serve others, and excited to stand with my fellowship cohort and previous cohorts to advance change."
5. Driving Change
Image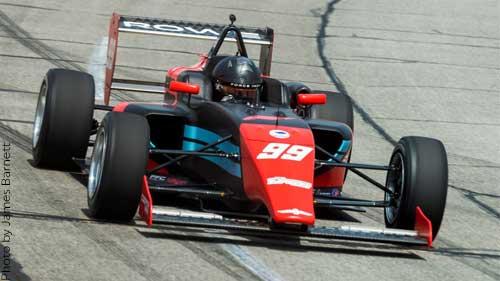 This April, film and screen studies student Myles Rowe '22 hit the track as Force Indy's inaugural driver in the Cooper Tires USF2000 Championship. The new IndyCar team was created to help bring diversity to all areas of motorsports—driving, engineering, mechanics, marketing, and more. The car he's driving? No. 99 to honor Dewey Gatson, who drove a roadster with that number. Gatson, considered one of the first Black racers in America, won events all over the US but never had a chance to compete in the Indianapolis 500. "It's fate that everyone including me is where we are in the present and it's our duty to execute to keep the wheels of positive change and influence turning in our world," says Myles. "I hope this strength and energy we as a team, and not only myself, bring influences consciousness and transparency and love for the world to learn from, thrive from, and share with each other."
6. Funding Equity in the Food and Beverage Industry
The Sands Family Foundation and Constellation Brands have agreed to give an additional $600,000 in funding to Haub Law's Food and Beverage Law Clinic, bringing their total commitment to the Clinic to $1 million. The Food and Beverage Law Clinic is the first law school clinic in the country entirely dedicated to providing direct, transactional legal services to food, farming, and beverage clients. "I am thrilled to be able to continue supporting this first-of-its-kind endeavor," said Rob Sands, executive chair and former CEO of Constellation Brands and an alumnus of Haub Law. "In these difficult times, farmers and new food and beverage businesses need more help than ever. I am gratified to support this important work while also supporting my alma mater."
7. Internships for Resilience
Image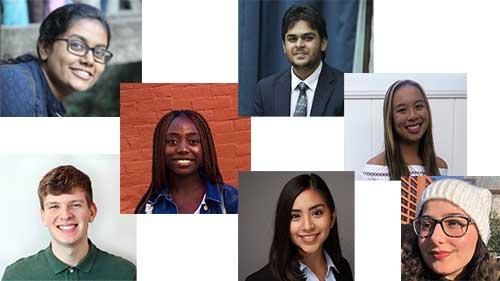 Launched in Summer 2020, the Resilience Internships program has funded more than 100 Pace students to work for nonprofit organizations that are supporting communities in need in and around New York City and Westchester. From data analysis to policy and advocacy, Pace students aren't letting the COVID-19 pandemic slow down their ability to earn hands-on experience.
8. We did it, Joe!
Or, more, precisely Opal Vadhan '15 did it. The it in this case was being selected by Vice President Kamala Harris to be her new personal aide. Prior to this new role with VP Harris, Opal served as the executive assistant for US Secretary of State Hillary Clinton—her first real job right out of college. Opal's words of wisdom: "My one piece of advice is to always dream big, work really hard, be grateful, pay it forward, never let anyone tell you that you can't do something…and remember the world is yours."
9. Building a Healthcare Hub
Image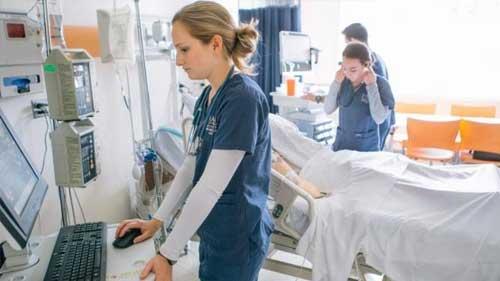 Pace University is poised to transform Lienhard Hall, home to its College of Health Professions on the Pleasantville Campus, into a modernized Healthcare Hub with the help of $1 million in state funding. The grant, awarded as part of the New York State's Higher Education Capital Matching Grant Program (HECap), is intended to increase preparation, laboratories, and facilities in health sciences throughout the state. "We are profoundly grateful to have the opportunity to expand our state of the art Center for Excellence in Healthcare Simulation to accommodate more students to address the growing shortage of registered nurses, nurse practitioners, and nursing faculty," said College of Health Professions Dean Harriet R. Feldman.
10. Telling Their Stories
School of Education Assistant Professor Tasha Darbes, PhD, along with Pratt Institute Instructor, Chloe Smolarski, collaborated on a critical media lab that enables Latinx youth to document, analyze, and share their community's experiences throughout the COVID-19 crisis, with a creative touch. Funded by a grant by the Taconic Foundation, Community Response/La Comunidad Responde comprises a series of media and digital storytelling workshops at Gregorio Luperón, a bilingual STEM high school for immigrant students in NYC. The project will create a scalable curriculum to foster the development of other participatory media labs as well as an interactive digital archive of oral histories that will include interviews with community members and multimedia creations created by the students themselves. Read more.
See More from Pace Magazine
Pace Magazine
With the inaugural class of Teaching Fellows, Pace University's Faculty Center is building upon its strong foundation to become a major hub for interdisciplinary collaboration and innovation at Pace.
Pace Magazine
In year where stage lights all across the world went dark, Pace's School of Performing Arts found creative ways to keep the show going. Through virtual industry showcases, the actors, directors, and future show-business stars of tomorrow were able to showcase their talent to representatives from film, theater, and television through original performances that announced the Class of 2021 to the professional world.
Pace Magazine
Have you earned your undergraduate degree within the last 10 years? Looking to forge a deeper connection to your alma mater? Consider becoming involved in Pace University Alumni Office's Graduates of the Last Decade program.