Students
Chasing Challenges and Forging Forward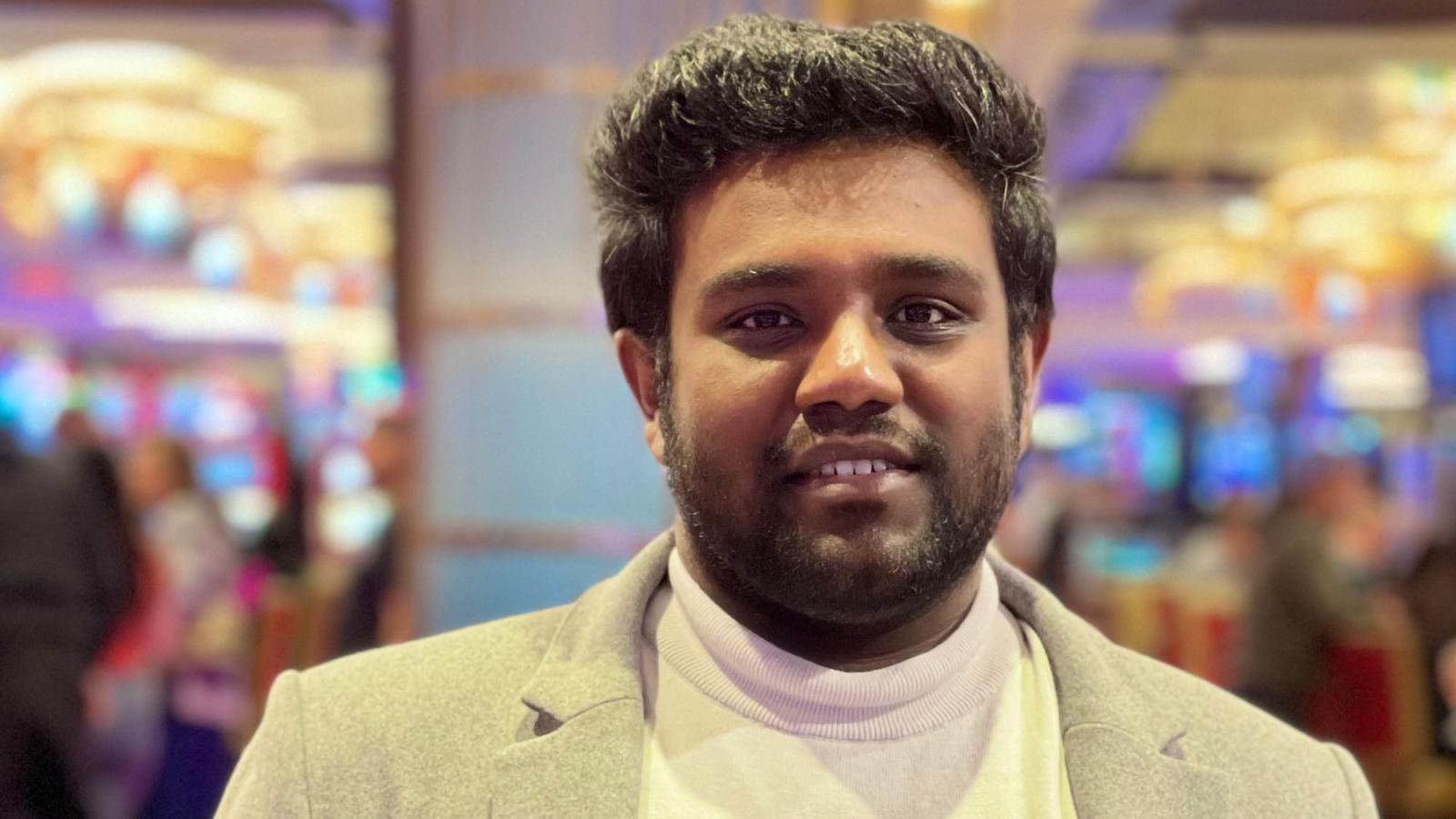 Sri Nikhil Racha '22 has had his share of challenges—and he's hungry for more.
In Fall 2020, Racha started master's in Computer Science on Pace's New York City Campus. He expected the challenge inherent with any master's program but had not anticipated the added difficulty of learning during COVID-19, especially as an international student. What's more, because of a personal loss, he soon found himself travelling between New York City and his home in India, navigating drastically different time zones, ever-changing health and safety mandates, and rising expenses in an uncertain economy.
"At one point, I wanted to drop out, to be honest," he admits. However, in a moment where his future was the most uncertain, one of his professors, Seidenberg's Pauline Mosley, PhD, rose to the occasion. "She was the one who pushed me, supported me, and raised my morale. Pace has given me a lot, not just the studies or the education. I never expected a professor to come out of nowhere and support me."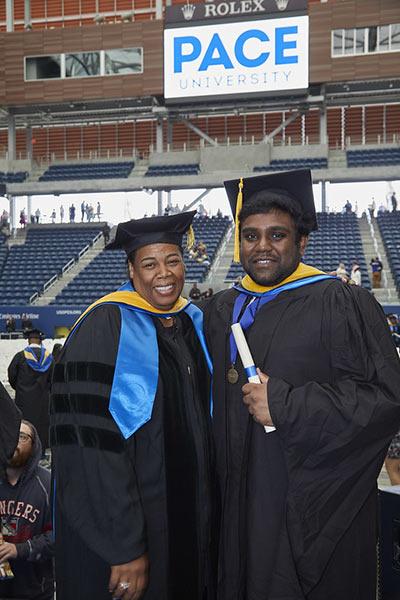 Mosley's push of support set Racha back on track and he soon found himself diving deeper into Pace life, recounting particular excitement at a capstone project that integrated business learning—prompting him to consider an eventual return to Pace for business school. Without the help of his professor, he might not have ever considered business school. What's more, "I would not be here," he explains. "I'd be in India. It'd be a whole different story."
But as of now, his story is looking much more thrilling, as he's just accepted a job with one of the biggest tech companies worldwide—Amazon. He's starting at a higher level, as a Level IV Software Development Engineer, working on some exciting new features that will radically change the way people shop. (Of course, he couldn't go into much detail—you'll just have to wait and see).
Amazon was especially appealing because of his interest in Cloud development, and at the prospect of working not only with the back-end development but also front-end user interfaces. But more than anything, Racha was hungry for the challenge. Outlining the prospect of contending with Amazon's high standards and strict work principles, he said, "If you can survive at Amazon, you can survive anywhere. That's what everyone says."
"Pace has given me a lot, not just the studies or the education."
Amazon wasn't his only option, however. Right from the start, Racha wanted to give credit where credit was due—to the extra services Pace provides, especially when it came to resume building. "My resume got picked by all the companies," he explains. "Facebook, Google, Amazon, Bloomberg. Whatever the University is doing when it comes to resume proofing and the resume tailoring workshop, it's really good." Laughing, he adds, "Literally, other students from other universities are actually asking for my help with their resumes."
His parting words to other students ring full of self-determination. He calls on students to make their own luck, drive their own education, and remember why they wanted to get an education in the first place. "Just stick to it, that's it. Try as much as you can." And most importantly when challenges arise, "Don't give up."
More from Pace
Students
Both in the classroom and on the court, Naya Rivera '22 has shown that the desire to change things for the better—and simply putting yourself out there—can truly go a long way.
Students
Meet Lubin student Aishna Kumar '22, a Pforzheimer Honors College student originally from Japan, who studied abroad in Barcelona, landed a dream internship at Nike, and took on a leadership role in Pace's chapter of the American Marketing Association.
Students
Nursing student Kalin Tang '22 traveled around the world and found herself at Pace University's Lienhard School of Nursing. Kalin and her family lived in countries like Hong Kong, Korea, and Thailand, and also in several states throughout the United States.