Alumni
The Linguist-Activist: Nuri Weitzman '14
Image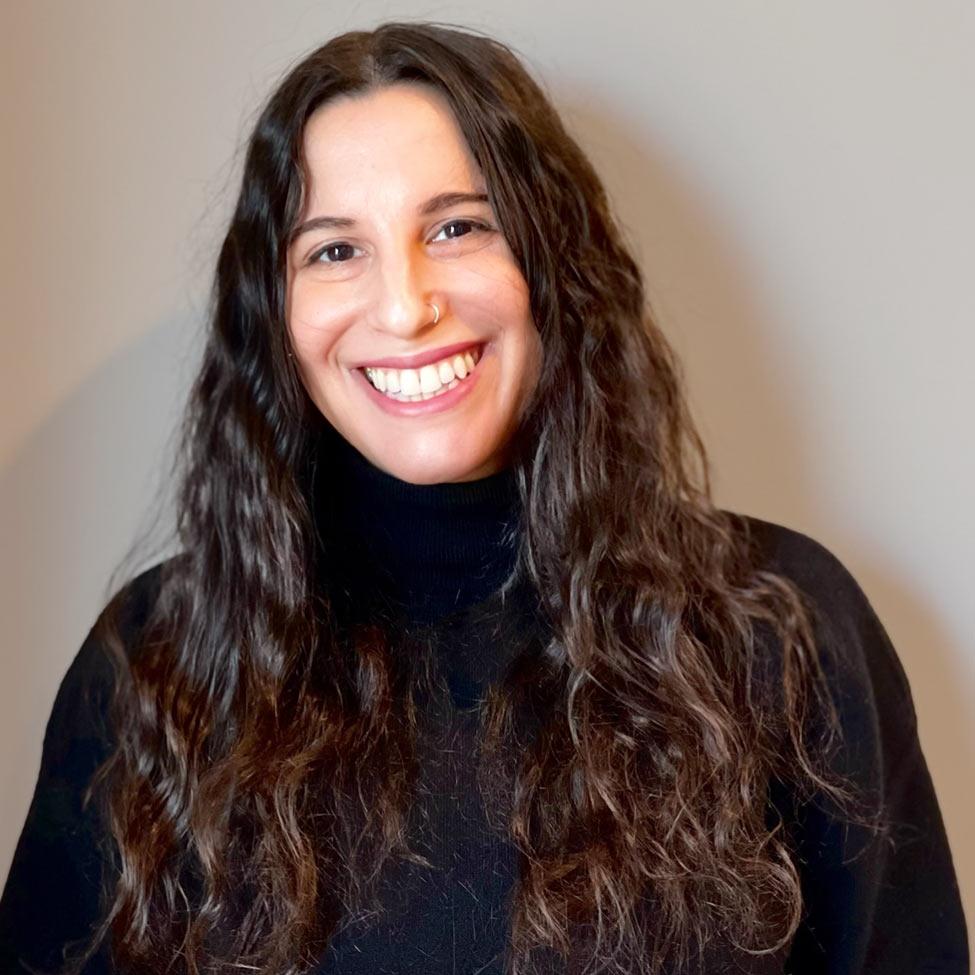 Modern Languages and Cultures alumna Nuri Weitzman '14 lives out her passion for social justice and raising diverse female voices with a strong linguistic foundation from Pace.
You are a global operations manager at Equality Now, an organization that works to protect and promote the human rights of women and girls around the world.
Tell us more about your role and how your work is meaningful to you.
Equality Now is a globally dispersed organization, meaning that staff live and work all over the world and in different time zones. My role is to make sure the internal operations of the organization run smoothly so there is consistency in the way we all work together. It can be difficult at times to identify and then communicate if we're meeting our goals and ensure that all of the systems we use are in synch and that our processes and policies make sense for the work we do as a growing organization. My role is to make certain that all of this is streamlined and working well. I also take on special projects as a manager.
This work is meaningful for me because I am a feminist, believe in human rights, and have a lifelong passion for social justice work and making this world a more equitable place for women and girls. I've worked in international human rights nonprofit organizations for most of my career and have had wonderful opportunities to try out all facets of that work (fundraising, communications, program creation, and management), but what I realized I enjoyed most was making sure that all of our internal systems and processes worked well. We can't do any of our amazing work without a good organizational structure, so I'm happy to be involved in this small part in the fight for women's freedoms.
Are there women, past or present, who inspire you or have inspired you throughout your life?
My views have been shaped by many strong women in my life: my mother, grandmothers, friends, former camp counselors, and those I meet when I travel for work, but also through the culture I choose to consume. For example, by listening to music by artists such as Blondie, Joni Mitchell, Tracy Chapman, Bikini Kill, Nina Simone, and Carole King, and reading stories by Isabel Allende, Leonora Carrington, Simone de Beauvoir, and Elena Ferrante (hopefully a woman as this is a pen name). I could go on, but in generaI, I am shaped by culture, and because of this I try to surround myself with diverse female voices.
You graduated with a Bachelor of Arts in Modern Languages and Cultures from Pace and then went on to complete a Master of Science in Nonprofit Management from Columbia University. What attracted you to pursue your undergraduate course of study? How did you get started in your career?
I always loved traveling and learning about different cultures and global political movements, and considered going into international relations work, so I studied Spanish, French, and Arabic at Pace. After I graduated, I pursued my other passion of archaeology for a few years to see if that could be a potential career. I went on a few excavations and did a prestigious internship at the American Museum of Natural History, but came to realize it wasn't where I saw myself. I instead wanted to go back to my other passion of social justice work on an international scale. I earned my master's degree at Columbia University by taking classes part-time, online, and on weekends, which was exhausting, but I'm very proud of where I ended up. I speak Spanish with colleagues in Central and South America, and some French with those in Africa. I desperately would like to get back to speaking Arabic; if you don't practice or use another language daily, you'll lose it. That's a goal of mine, to keep practicing!
Why did you choose to enroll at Pace University?
The main reason was that, growing up in Philadelphia, I had always wanted to live in New York City. The idea of a college campus never appealed to me, and I preferred to receive the experience of culture, community, and more, from a city. Pace provided me with a scholarship, and when I took a tour of the school, I enjoyed the energy, the smaller class sizes, and a strong sense of receiving a varied education no matter the major chosen.
How were Dyson faculty or other members of the Pace community instrumental in your personal and/or professional journey?
There were a few professors who I thoroughly enjoyed learning from, but my advisor and professor, Iride LaMartina-Lens, was a constant throughout my time at Pace, and was truly one of the most wonderful teachers. My Arabic professor, Marie Mirhom, was with me for all four years at Pace and extremely caring. I also had two wonderful friends who were studying the same subject, and we spent almost all our time together, making both my junior and senior years extremely supportive.
Learning different languages and cultures helped prepare me for work-related travel, as well as conversing with colleagues in a way that builds connection and understanding on a deeper level.
College is a significant time in a person's life. As you look back at your time as a Dyson student, how did it influence you to become the person you are today?
I am thankful for the time I spent at Pace and Dyson. Learning different languages and cultures helped prepare me for work-related travel, as well as conversing with colleagues in a way that builds connection and understanding on a deeper level. I also appreciate that I was required to take classes that gave me a well-rounded education, such as public speaking and computer information systems, subjects I never thought I would need but have been helpful in my professional life. In addition, the internship requirements and encouragement to gain experience outside of the classroom and utilize the city as an asset certainly helped shape who I am.
What advice would you give to our students, as they navigate their college life?
The best piece of advice I ever received was to take time to figure out what you really want to do after your undergraduate studies before going to graduate school. Also, be nice, ask questions, and network with your professors and other students. You never know what will come out of relationships with them! It's cliche but very true; you'll get more connections and opportunities based on who you know.
More Alumni Stories
Alumni
Emmy Award-winning producer and third-generation alumna Rachel Skopp-Cardillo's success is deeply rooted at Pace.
Alumni
Casting director and alumna Amy Hutchings's degree in anthropology has informed her long-spanning career and belief in unity.
Alumni
Bronx native and senior human resources executive Peter Fragale '88, Criminal Justice, has provided critical workforce support during the COVID-19 pandemic.