Students
Not Your Typical Grad Student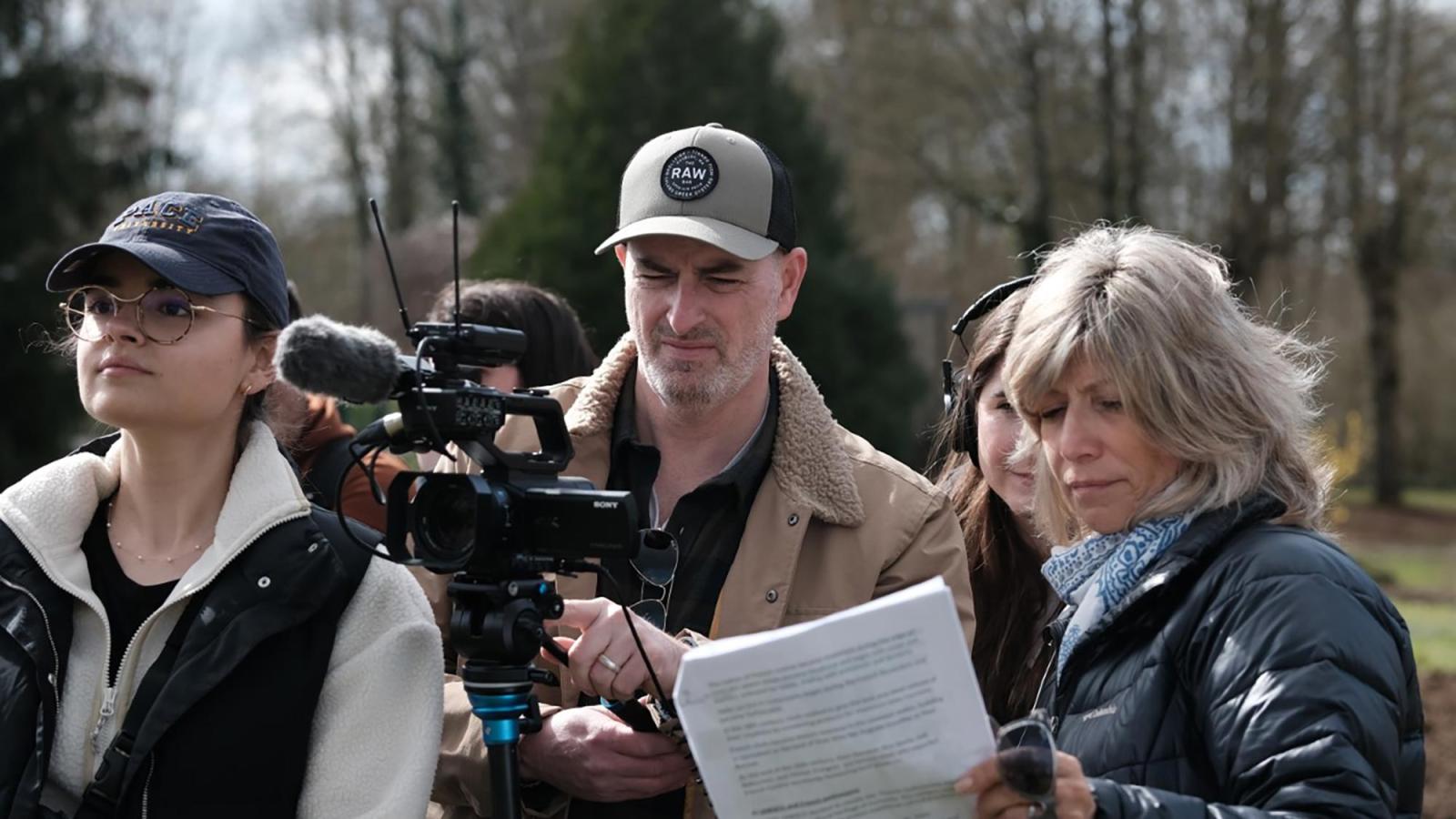 "I think the big philosophical takeaway for me was—as an employee and worker at Pace—being a student at Pace gave me the fullest understanding of what we're all about."
Later this month, Jerry McKinstry will walk the Commencement stage at Arthur Ashe Stadium to receive an MA in Communications and Digital Media. Jerry, however, is far from your traditional student. After an accomplished career spanning multiple decades in journalism, this will be Jerry's second graduate degree.
But perhaps more notably, Jerry's day job is not exactly a walk in the park—he's the Assistant Vice President for Public Affairs here at Pace.
"I was in my mid-20s, and I was looking into graduate school," recounts Jerry. "The two paths I was looking at were journalism and film. I've always loved film, but at the time journalism felt like the more practical approach. I chose journalism, it was a good decision that led to a fantastic career."
After receiving an MS in Communication and Journalism from Iona College in 2001, Jerry went on to wear a number of different hats as a journalist—evolving from a local reporter, to a political correspondent, to an investigative reporter, and later to a television commentator on politics and government, working for outlets including The Journal News and Newsday. His breadth of experience then took him to political communications, campaign work, and public relations, which is what ultimately led Jerry to Pace in August of 2018.
Jerry—who stresses the importance of being a lifelong learner—picked up many unique, interrelated skills over the course of his career.
"I was a print journalist, a writer, but also in front of the camera," notes McKinstry. But, as he recalls, he had always wanted to learn what was happening behind the camera.
His interest in film, if anything, had grown over the years with his appreciation of the technical expertise of camerawork and editing. And during the COVID-19 pandemic, while spending his increasingly long days ensuring University operations and messaging were running smoothly, the unique circumstances of 2020 enabled him to think more deeply about pursuing knowledge in film—knowledge that he had been thinking about pursuing for almost two decades.
"I thought, this master's program is a great opportunity—learning the aspects of production, camerawork, lighting. All the technical stuff I never learned on the job in journalism."
I thought, this master's program is a great opportunity—learning the aspects of production, camerawork, lighting. All the technical stuff I never learned on the job in journalism.
A few short weeks later Jerry was officially enrolled in Dyson's MA in Digital Communications and Media, with a concentration in digital media and film production. Soon, he was spending his evenings immersing himself in the world of film and documentary production. Soon after that, he was spending countless nights in the editing lab, losing track of time while taking in all of the information he could.
"It's been one of my favorite experiences at Pace; one of my best experiences in an academic setting in my entire life. I just loved learning about film, production, documentary film-making."
Through the program, Jerry was an integral crew-member of two documentaries. The first, From Tide to Table: The Remarkable Journey of Oysters, an in-depth look at the relationship between nature, oyster farmers, modern technology, and restaurants, has garnered considerable acclaim and awards at multiple film festivals, including Best Student Documentary at the Williamsburg International Film Festival and a winner at Nature Without Borders International Film Festival. The second, For the Love of Food: Pour L'amour de la Cuisine, enabled Jerry and the documentary crew to travel France for an in-depth look at the "slow food" movement and how it's combatting the rising popularity of non-local sourced eating and fast food. The film will make its worldwide premiere at the Jacob Burns Film Center on May 8.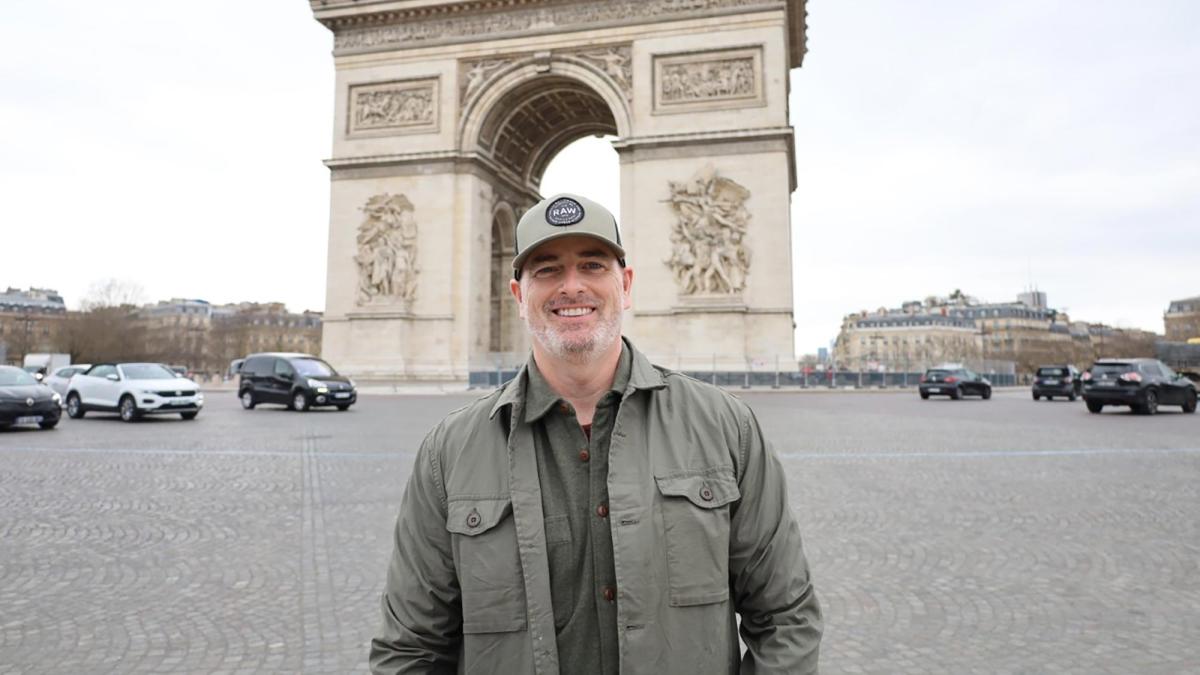 For Jerry, the learning has been a complex symbiotic web—learning a ton from Program Director and Professor Maria Luskay and Professor Lou Guaneri, imparting wisdom from his own career in journalism to his fellow students, and learning himself from the students, who, as Jerry admits, have a little bit of advantage on him when it comes to natural tech savvy.
"The beauty is—yes, I could bring experience to the class, but these students are actually teaching me. I could teach them about interviewing, journalism, the story—but they were like come here, let me show you this camera. They took me under their wing to teach me."
While Jerry's professional life at Pace has grown steadily over the years with his quality of work, he believes this program has substantially strengthened his ties with the community, the University, and has given his role at Pace an even greater sense of purpose.
"It's brought a depth of experience that really helps me understand and enjoy what we're all about at Pace," says Jerry.
See More From Pace:
Students
Alexa Slack's resume speaks for herself—an exceptional GPA and a steadfast commitment to community service has enabled Alexa to graduate Pace intent on becoming a future leader in the public health space.
Students
After studying acting during her undergrad years, Katie Schwab '23 switched tracks during the height of the pandemic, allowing her to pursue a future in an industry she hadn't thought much about previously: publishing.