Students
Q & A with Brooke Lyn Sicignano '25
Image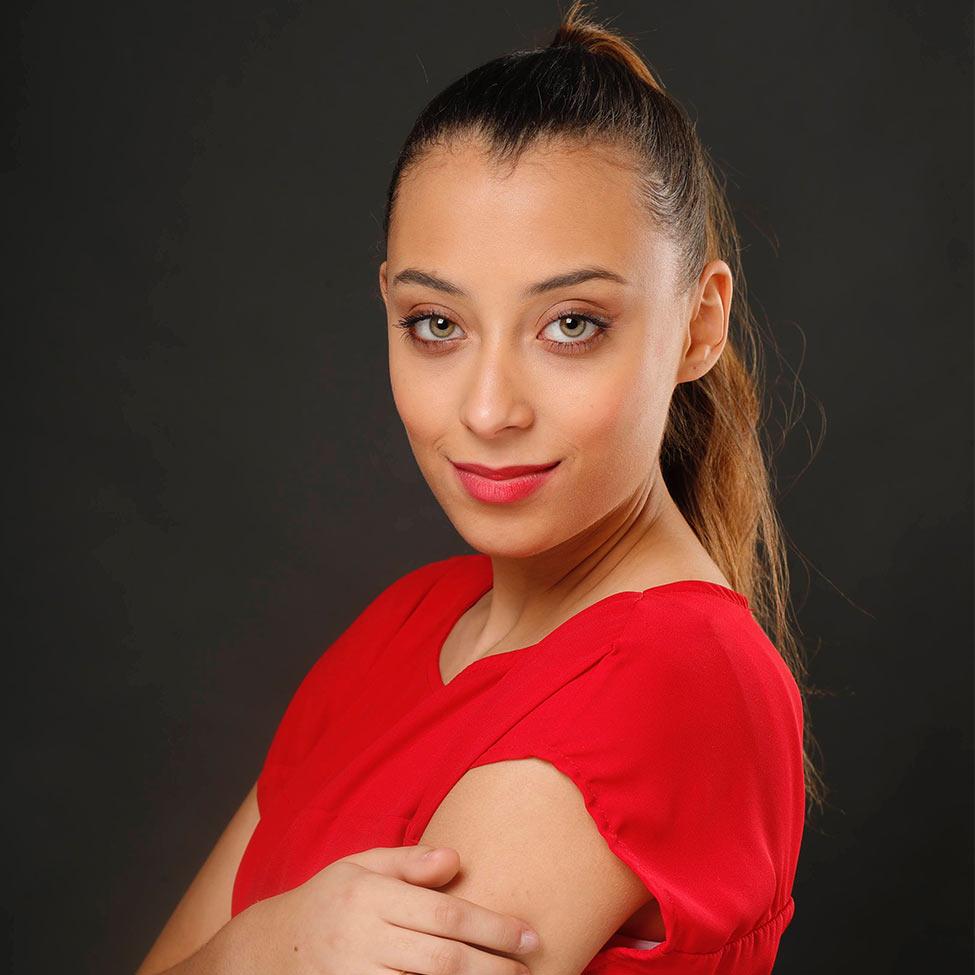 How did you become interested in pursuing a major in Acting-International Performance Ensemble (IPE) ?
I discovered my love for acting when I was six years old. I saw The Lion King on Broadway and was completely captivated by the theater. I would go to the movies with my dad every Friday after school, and when the film was over, I would reenact certain scenes with him on our way home. In middle school, I auditioned for the school play, and we did a production of Oliver the Musical. Performing on stage for the first time in front of a live audience was euphoric. After my first performance, I knew that this was what I wanted to do for the rest of my life.
Why did you choose to attend Pace?
I wanted to attend Pace because it has one of the best acting programs in the country. I liked how students are set up for success and allowed to take control of their own education. I was also attracted to the existence of both a traditional campus in Westchester and one in New York City, giving me the best of both worlds.
What have your experiences been like with Pace School of Performing Arts? Have certain faculty members been instrumental in your academic journey?
Pace School of Performing Arts (PPA) has changed me for the better. This is the type of training I need to grow as an actor and as an artist. The IPE program is devising-based, and devising is creating original collaborative work. It has helped challenge me to think bigger and find inventive solutions to problems, but also develop my collaborative skills, and test and exercise my creative abilities. I wake up every day excited to learn.
My professors in IPE have been fantastic. Nora Woolley, Yokko [Yoshiko Usami Sienkiewicz], Carlyle Owens, and program heads Adrienne Kapstein and Ianthe Demos have pushed me to be the best artist and performer that I can be and have provided me with the necessary training to achieve post-graduation success.
You are a very vocal and active advocate for dyslexia and were part of the Dyslexia Task Force, with the Dyslexia Task Force Act recently passing in the NY State Senate. Tell us more about this legislation.
The Dyslexia Task Force Act examines and reports on appropriate and effective evidence-based screening intervention and support for students with and at risk of dyslexia and dysgraphia. These findings could improve the lives of hundreds of thousands of students statewide. My involvement began in 2018, when Assemblyman Robert Carroll asked me to be in a public service announcement for his bill to have mandatory state-wide screening for dyslexia. He then asked me to speak at a press conference for the task force and we were also interviewed on NY1.
Why is this work meaningful to you?
This is very important to me because I have dyslexia, dyscalculia, dysgraphia, and attention deficit disorder (ADD). Before I attended The Churchill School and Center (number one in the world for children with dyslexia), I attended public school and struggled a lot to keep up with my classmates. I was embarrassed for not performing on the same level and feared that my teachers would judge me. At Churchill, I ultimately graduated as valedictorian and was a recipient of the Winston Churchill Award, the highest honor a student can receive.
My story is the exception, but it should be the rule. So many children and young adults feel that they are not smart enough for college or feel that they would not succeed, so give up trying. In the prison system, the majority of inmates have learning disabilities. If they had received a proper education that catered to their needs and gave them the tools to learn how to use their gifts and overcome any challenges they may have faced in school, the world would be a better place. This Act is going to impact lives so that no child will suffer the way I and countless others have.
Have you had internships as a student, and if so, were they obtained through Pace?
I currently have an internship with Dan Goldman who is running for Congress in the 10th Congressional District which includes the Pace New York City campus. My role as an assistant field organizer involves canvassing, making phone calls, organizing events, and speaking with voters. In the future, I plan to apply for an internship in the entertainment industry through Pace.
[The Acting-IPE program] has helped challenge me to think bigger and find inventive solutions to problems, but also develop my collaborative skills, and test and exercise my creative abilities. I wake up every day excited to learn.
What activities and organizations, if any, have you been involved with as a student?
I've been very focused on my studies and making the most of my training. I started a nonprofit to help dyslexic children called The 1 in 5 Education Foundation, since I want to help children who were not as fortunate as I was. I would like to help create a world where no child is ashamed of their gifts, to have them know they are not alone, and to give them the confidence and tools they need to face their challenges head on in life.
What would you like to do upon graduation/what are your career goals?
Upon graduation, I want to start auditioning and land a project in either television, film, or theater, with the long-term goal of having a successful career as an actress.
What advice, if any, would you like to give to our current students?
My advice for current students is to do what you love. Stay strong and positive, and never let anyone or anything stop you from pursuing your dreams. Be kind and respectful to others. Most of all, believe in yourself, as no one will believe in you, if you do not first believe in yourself.
More Student Stories
Students
"To be able to share the stage with my classmates and living in New York City is truly a blessing. Being taught by the best of the best is truly an honor," said Victoria Beaudion '23, BFA Commercial Dance.
Students
Madelyn Aryanna Garcia '23, Environmental Science, has found a natural fit at Pace. 
Students
I chose Pace because the Forensic Science major is very unique as compared to other programs, and there is a great success rate in job placements for graduates. Forensic Science is solely based on facts and data collected during investigations, and as someone who values justice in our society, I wanted to contribute in the best way I knew how, which is the scientific approach. This major combines science and criminal justice, which made it an easy choice for me.