Biology, BS
Location
New York City

Westchester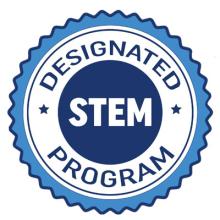 This program has STEM designation and also puts students on track to complete a joint degree in occupational therapy, optometry, podiatry, and pharmacy with a partnered school.
Diverse Career Opportunities
After graduating with the BS in Biology degree, you can find work in laboratory settings as biotechnology or laboratory technicians at universities, research centers, or pharmaceutical companies. Our coursework has a required minimum of nine laboratory courses, and as such, employers compete for our extensively trained students. The BS in Biology degree also prepares you for professional schools such as medical, dental, osteopathy, or veterinary medicine, or for graduate master's and PhD programs. Individualized advising, including a dedicated pre-med advisory committee, and a pre-health professions advisor, ensure our students are on track. Some other career options for our students include science communication, advertising, government jobs, biotechnology, patent law and many others.
A Transformative Experience
For a BS in Biology, students take biology, chemistry, calculus I, and physics courses. Further, our students choose five electives from the 20+ we offer. These range from botany to toxicology, and from neuroscience to microbial ecology, and include a travel course to Costa Rica. The electives reflect the expertise of our award-winning faculty who conduct one-on-one research with our students and take them to conferences where many of our students have won national awards. Our faculty also publish papers with students, which gives our students a great experience and advantage.
All our students are required to showcase their research projects, and knowledge, at our Biology Research Day conference, and on a comprehensive examination that assesses the ability to integrate and synthesize basic concepts in Biology. Our entire program provides a transformative experience for our students and contributes to Pace's ranking as one of the top four-year colleges in the nation for upward economic mobility.
Note: For accelerated dual-degree program with a professional school in occupational therapy, optometry, or podiatry, see Biology, BS: Pre-professional major.
TAKE COURSES LIKE…
After obtaining a solid foundation in basic biological principles through the core biology curriculum, majors will take one elective course from each of the following three categories and two additional electives from any category of their choosing.
ADD OPPORTUNITIES AND EXPERIENCES
You will have the opportunity to conduct independent laboratory research in collaboration with highly respected faculty members, often at a level typically reserved for graduate students, utilizing scientific resources one would expect to find at a large research institution. Students who have previously taken advantage of this opportunity have presented the results of their research work at national and international scientific meetings, have authored papers in scientific journals, and have also been the recipients of international fellowships for continued study in the United States and abroad.
CHOOSE YOUR CAREER
The BS in Biology will allow you to contribute your knowledge in today's advancing scientific fields. Equipped with this degree, you will be able to continue on to study medicine, dentistry, physical therapy or veterinary medicine at a professional school, or work in related fields such as medical, biotechnological, and environmental companies.
CAREER OPTIONS
Many of our graduates command starting salaries of $53,200 or more—on par with graduates from the country's most selective Ivy League schools.
Our students are also well prepared for study at the graduate level. With additional certifications and graduate degrees, students may also become scientists, medical doctors, nurses, physician assistants, pharmacists, physical therapists, optometrists, dentists, veterinarians, and teachers.
Graduates of the BS in Biology can seek careers such as:
Entry-level laboratory or field research in academic, government or pharmaceutical research laboratories, or research for private, nonprofit organizations.
Entry-level healthcare or public health work in hospitals and other medical facilities, government public health agencies.
Entry-level environmental conservation work for government agencies (EPA, DEC, national parks) or private, nonprofit organizations (zoos, aquariums).
Entry-level forensic science work (local, state, or federal agencies).
Graduates have gone on to work at organizations including the Hospital for Joint Diseases, Scarsdale Physical Therapy, Hudson Pointe, and more.