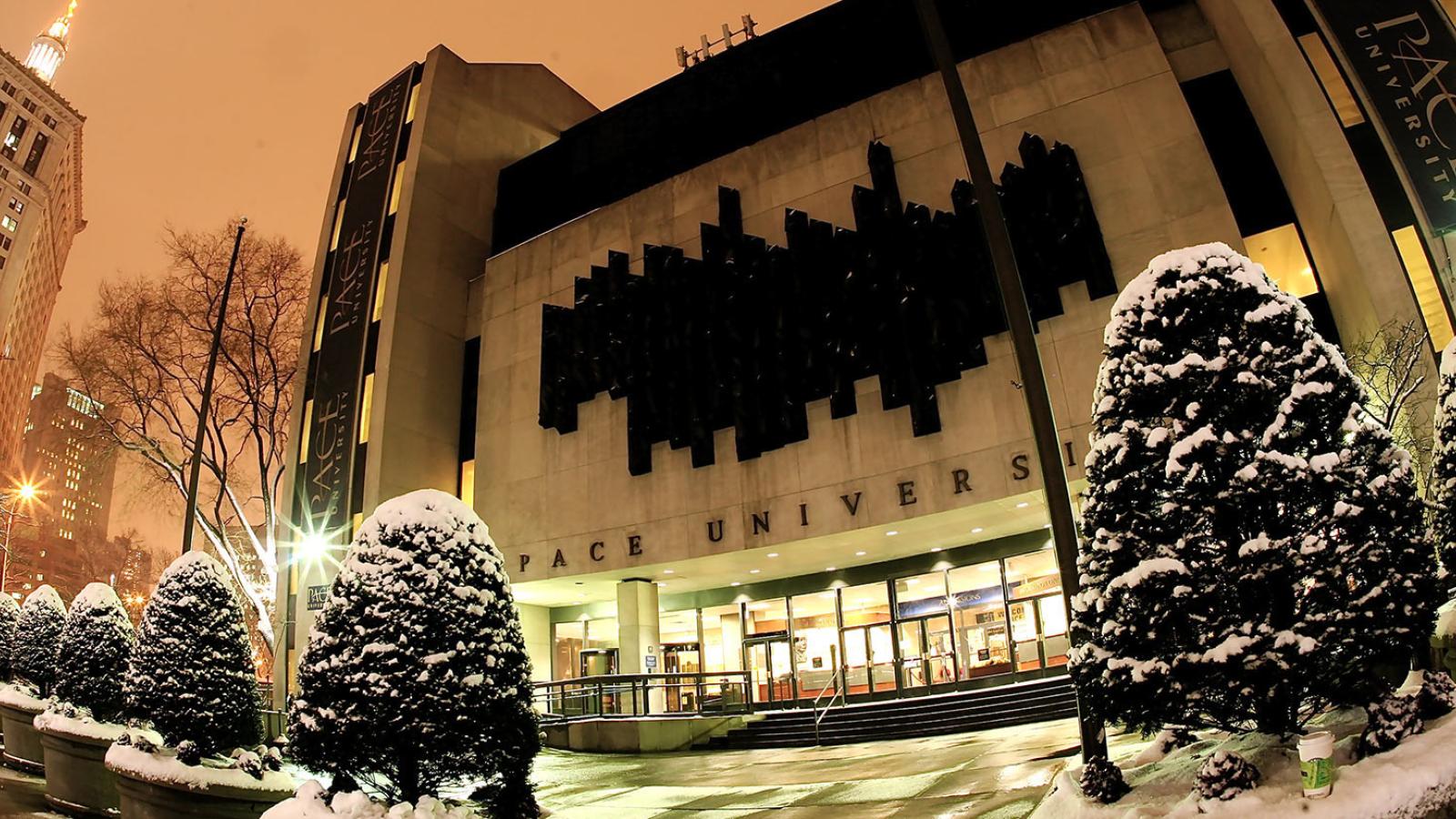 Transportation Department
Transportation Department
Winter Storm Advisory Update
Winter Storm Warning remains in effect until 8:00 a.m. EDT Wednesday, March 15 Heavy wet snow expected. Total snow accumulations of 6 to 12 inches in Upstate New York Western and Eastern Dutchess Counties, Ulster County. Winds gusting as high as 40 mph. The Hazardous conditions could impact tonight's evening and Wednesday's, March 15, morning commutes. The weight of the heavy snow on tree branches may result in power outages and dangerous travel conditions.
Transportation shuttle services will resume tomorrow Wednesday, Marc 15, as follow:
One Pace Plaza, NYC Intercampus shuttle departs from Wilcox Hall, Pleasantville Campus
Run 2 – Departing at 8:30 a.m.
Run 5 – Departing at 8:00 p.m.
White Plains Elisabeth Haub School of Law
looping service will operate normal scheduled hours starting at 7:30 a.m.
Pleasantville Campus
Looping services will begin at 9:00 a.m. and end at 8:00 p.m.
1st Stop Townhouse
2nd Stop Martin Circle
3rd Stop Memorial Plaza train station
4th Stop Thornwood Shopping Center
Any questions, please contact Transportation office at 914-923-2834.
New Transportation Requirement
Beginning Wednesday, August 25, 2021, drivers will collect student, staff, and faculty Pace ID cards when boarding a Pace shuttle bus. This is to ensure compliance with the University's policies around COVID-19. The collected Pace ID cards will be swiped at the Pleasantville Campus entrance. Pace ID cards will be returned to riders upon disembarking the shuttle bus. All members of the Pace Community will continue to be required to show drivers the results of their PaceSafe daily health screening questionnaire when boarding the shuttle. Face coverings are also required for all occupants.
Transportation Announcements
You can now email your New York City Shuttle Reservations to Transdept@pace.edu!
You can access the Transportation Bus Schedule on the go with the MyPace Mobile App or the Pace's mobile webpage via your mobile device, ipad, or computer.
Introducing Pace University's new fleet card - The Bank of America Fleet Card Program. Please visit the Finance and Planning website for tip sheets, Fuel Card Reporting videos and more!
Transportation Contact Information
Carolina Salcedo
Director of Transportation
Phone: (914) 923-2760
Email: csalcedo@pace.edu