Students
161 William Street: University Services Update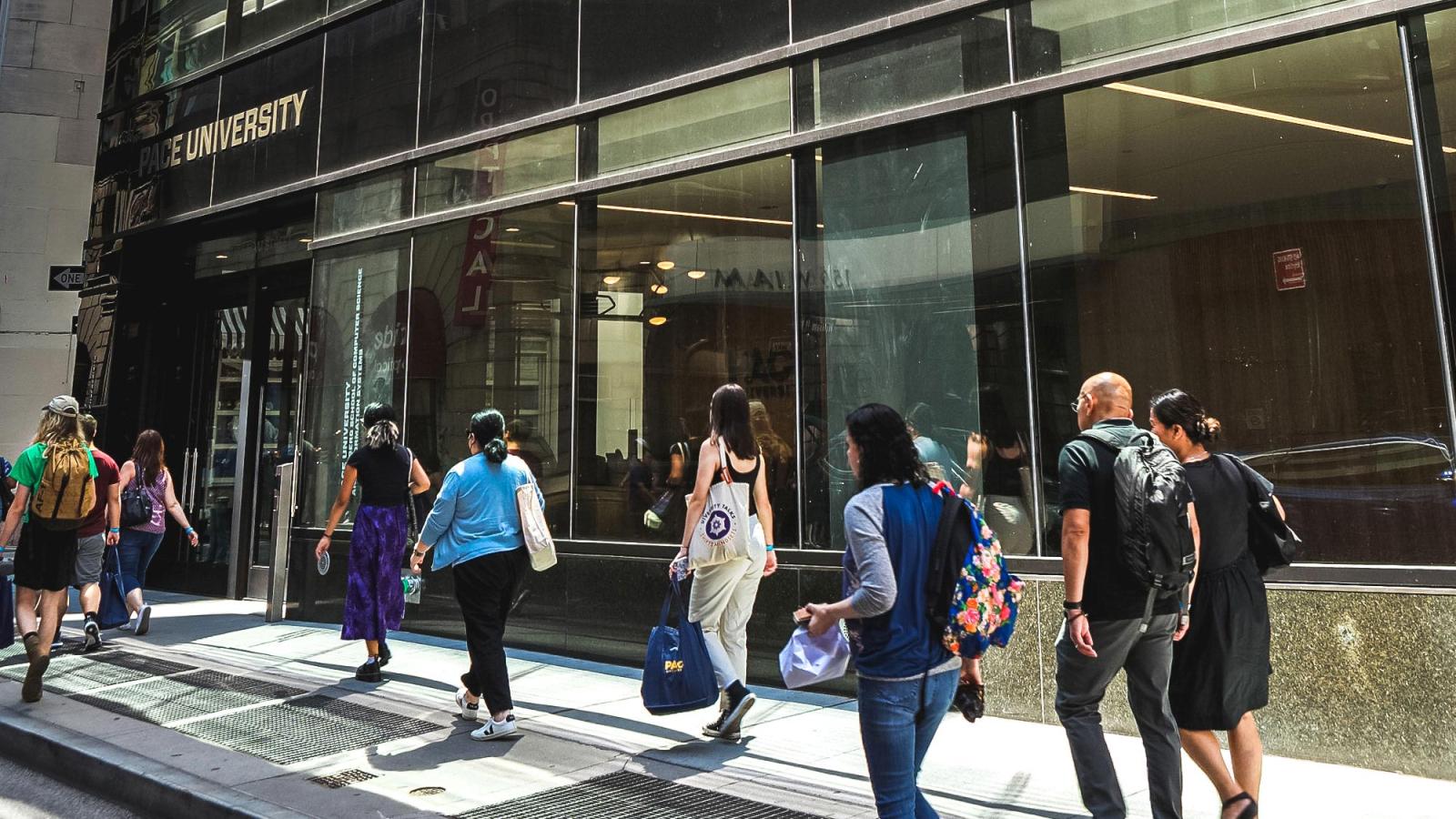 As shared in a recent email announcement, demolition of the Ann Street parking structure began on Wednesday, April 19, 2023. Due to the disruptive demolition work, our building at 161 William Street will remain closed now through the end of the Spring 2023 semester.
University services normally located in the building will remain available. The following information includes updates as to how specific student services located in 161 William—as well as mail services in 33 Beekman—can be accessed:
Career Services
Career Services is available virtually, via phone at (212) 346-1950, and on our Pleasantville Campus. Visit the Career Services website to learn more.
Counseling Center
The NYC Counseling can be contacted 24/7 at (212) 346-1526. Visit the Counseling Center website to learn more about Counseling Center services.
Document Services
The Document Services Office in 161 William Street will be closed for the remainder of the semester. The Document Services Office in One Pace Plaza is open for service and is located on the second floor of One Pace Plaza:
Document Services | New York City Campus
One Pace Plaza, Y23B
New York, NY 10038
Phone: (212) 346-1251
Email: nycopycenter@pace.edu
Monday through Thursday: 8:00 a.m.–6:00 p.m.
Friday: 8:00 a.m.–5:00 p.m.
View the Document Services website for more information. 
Financial Aid
Financial Aid will be available for virtual appointments only. Schedule your appointment with the Financial Aid Office via the QLess appointment system.
Learning Commons
Learning Commons tutoring has moved to E201 of the Birnbaum Library. At the top of the library staircase take a right, proceed to the end of the hallway and then walk to the left about 30 feet.
Mail Services
33 Beekman
All student mail and package deliveries designated for 33 Beekman are being rerouted to the mail lockers located in One Pace Plaza, G-Level.  Students with deliveries will receive a notification that includes details outlining where and how to retrieve their mail and packages.
161 William
All mail and package deliveries designated for 161 William will be held for pick-up in Mail Services (C-level) at One Pace Plaza. We are asking that all items are picked up as soon as possible due to limited space. Packages will be held at the One Pace Plaza location for a maximum of 48 hours.  After that, all packages will be shipped to Pleasantville for storage. For these items, we ask for 36-hour notice before retrieval to allow us time to ship your items back down to NY. 
Please note that if your department (from 161 William) has temporarily transferred to another location within the University, we will make accommodations and reroute your mail/packages to your new location. Please contact Mail Services to inform us of the change at (212) 346-2906.
General Mail Services Information
Mail and packages can also be retrieved directly from the NYC Mailroom located at 1 Pace Plaza (C-Level). An ID (Pace ID preferred) will be required to pick up any mail and packages (notification ahead of time would be preferable via email and/or telephone).
In an effort to continue to operate within the fiscal guidelines set for the department, mail and/or package forwarding will not be automatic and will be assessed on a case-by-case basis. If it has been determined that an item needs to be forwarded to a specific address, Mail Services would need an email specifying the item that will be shipped, the forwarding address, the recipient's contact information (including the phone number), and the budget code of the department that will be charged with the shipping costs. Please include your budget rep and/or department head in the email requests. 
Student Accounts
Student Accounts can be reached by phone at (877) 672-1830, or students can send an email to Student Accounts. In-person appointments have been moved to the Admission Office in One Pace Plaza (use the entrance at 9 Spruce Street). Schedule your appointment with Student Accounts via the QLess appointment system.
To read more about ongoing emergency updates regarding the partial collapse of the garage structure at 57 Ann Street near our New York City Campus, visit our emergency update webpage.