Faculty and Staff
Profs Take an Innovative Approach to Interdisciplinary and Cross-cultural Teaching, One Film at a Time
Film, as an art form, has the power to transport the viewer anywhere in the world and beyond. In a one-of-a-kind interdisciplinary course through Dyson College, undergraduate students travel across the globe through cinema, diving deep into complex themes of family, love, art, and politics.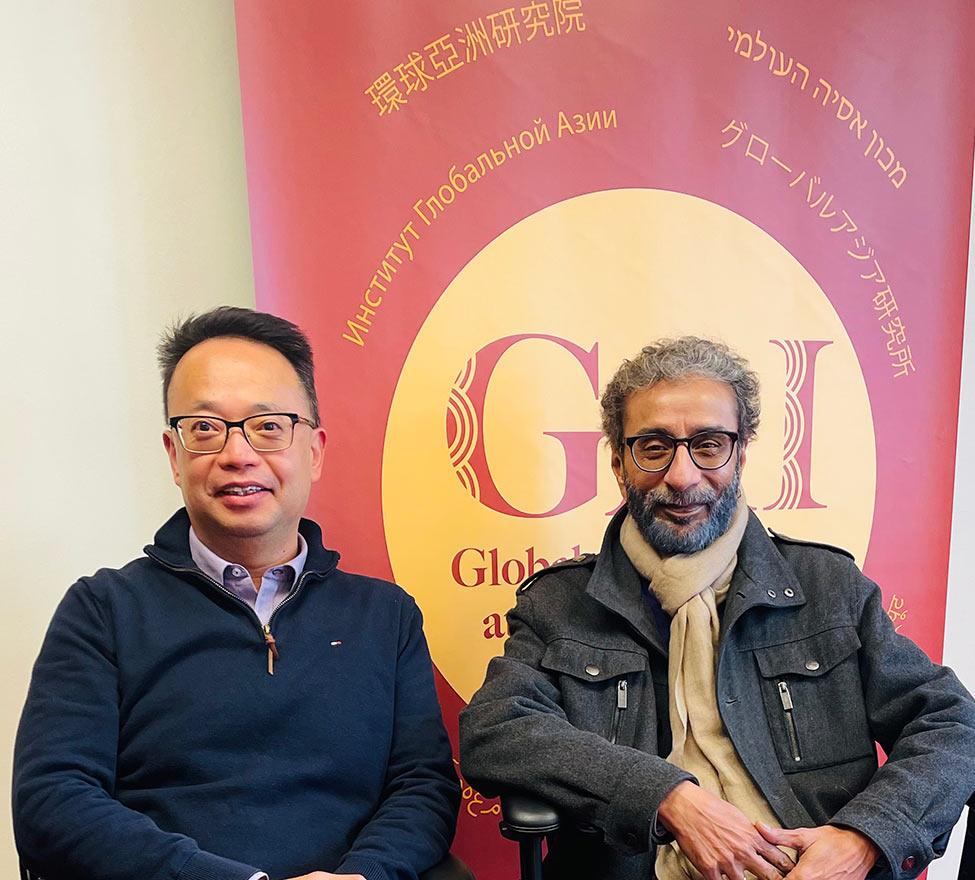 Guided by the belief that a well-rounded education doesn't fit into a neat box, Associate Professor of Communication and Media Studies Satish Kolluri, PhD, and Professor of History Joseph Lee, PhD, co-teach INT297A Hong Kong and Bollywood: Globalization of Asian Cinema, a course that challenges students to explore ideas across cultures and think in ways that transcend the boundaries of academic disciplines.
"Lived reality is messy," said Kolluri. "Academic disciplines can be so pristine and pure, but you have to mix them up. It has to be intellectually messy."
With that conviction at the forefront of their work, longtime friends Kolluri and Lee continue to adapt their course curriculum to today's complex landscape, while also advancing their prolific professional partnership outside the classroom, co-authoring research articles on timely and globally significant political issues, each offering their own unique perspective.
The first course of its kind
More than two decades ago, Kolluri and Lee met when they both began teaching at Pace, and the two became fast friends. Their different cultural backgrounds—Lee is of Chinese descent and Kolluri is of Indian descent—and academic disciplines have not only enriched their friendship and professional partnership but have resulted in innovative developments in interdisciplinary study at Pace University.
In 2005, when Pace introduced "learning communities," six-credit courses that encourage immersive study and deeper bonds among peers, Kolluri and Lee proposed an interdisciplinary course on Hong Kong and Bollywood cinema, born out of their organic discussions over many years. The course, INT 297A Hong Kong and Bollywood: Globalization of Asian Cinema, was the first of its kind at an American university.
I realized how much I had been missing culturally and historically by not watching Asian films and that Hollywood is certainly not the only source for high-quality cinema. Asian films have opened me up to a broader cultural experience.
"We're exploring universal themes [in the course]," said Kolluri, "Romance, love, trauma, mourning, and how those themes are reflected in cinema. The two of us were having those conversations, looking at cinema through a historical lens and a cultural lens, and the themes emerged from the conversations we had."
Lee added that Hong Kong and India, both former British colonies, share similar narratives, which lends itself to a natural connection in a course of this kind. "That larger historical context enables us to find common historical backgrounds," he said. "And then from there, we can relate to how independent filmmakers and commercial filmmakers from both societies construct their artistic works."
Marco Del Bene '25, Communication and Media Studies, who took the course recently, discussed the impact of the course's content: "I realized how much I had been missing culturally and historically by not watching Asian films and that Hollywood is certainly not the only source for high-quality cinema. Asian films have opened me up to a broader cultural experience."
Expanding intellectual horizons
The course material has continued to evolve over time—"the syllabus is a breathing document," said Kolluri—adding more recent films and discussing ever-changing contemporary topics. Kolluri and Lee note, however, that some classics have been mainstays in the curriculum, such as films from the Hong Kong New Wave and Indian Parallel Cinema movements, which both addressed political and civil issues in their own societies.
Additionally, Wong Kar-Wai's In the Mood for Love, one of the most acclaimed works of Asian cinema, a romantic drama that premiered at the Cannes Film Festival in 2000, has consistently been a student favorite.
"It was unlike anything I have watched before," said Anastasia Kanukov '24, Economics, who took the course recently, "specifically within the cinematic details and the way that it was directed."
Along with classic films that remain culturally significant, many motifs have endured since the course's inception, including the exploration of Asian parenting dynamics and food as a source of togetherness. Analyzing and discussing the cultural, political, and artistic contexts of the films shown in class are the foundational aims of the course, and Kolluri and Lee have worked to preserve these objectives, even as the material continues to shift. "It's about getting students to think critically, making them think like film critics, having them treat each film as an intercultural text," said Kolluri.
The course also challenges students to think outside the American traditions of film of which most are accustomed. "We hope the students can move beyond the old Hollywood paradigm to a knowledge of these emerging cultural forces from East Asia and South Asia in the media landscape, where creative and innovative talents deal with historical and contemporary cultural worlds," said Lee.
The ability to connect with others around the world via Zoom has also made an impactful shift in the way Kolluri and Lee teach the course. Students have now had the opportunity to have post-screening discussions with directors from Paris, India, and Hong Kong, learning about the directors' artistic processes and asking thoughtful questions.
Symbiotic teaching and research
"The opportunity for us to collaborate, brainstorm, and work on joint projects together has been one of the most rewarding parts of the course for me," said Lee, noting that the pair have worked on several endeavors, including creating the textbook for their course.
Because the course was the first of its kind, a textbook on the subject matter did not exist at its inception. Instead of writing the entire book themselves, Kolluri and Lee sought diverse perspectives from fellow academics. "We thought, 'Why not invite chapters from people who can think through such interesting issues?'" said Kolluri.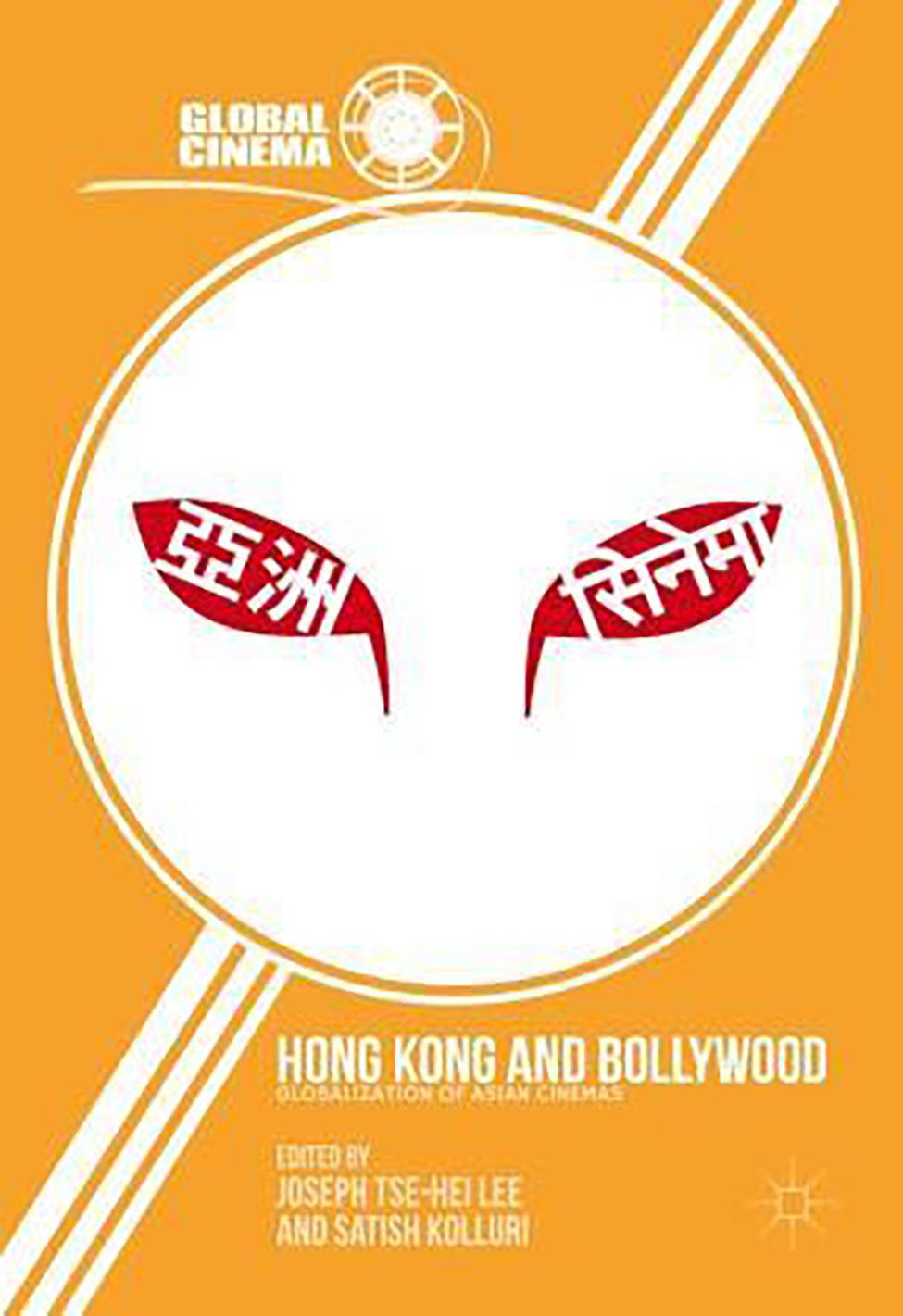 Kolluri and Lee served as editors of the book and co-authored the introductory chapter in Hong Kong and Bollywood: Globalization of Asian Cinema. The book is also offered free of charge online, relieving students of the financial burden of purchasing the book and making the material widely accessible to others across the country who may wish to teach or learn the content.
Additionally, drawing from their rich experience of teaching the course since 2005, Kolluri and Lee contributed a chapter on "Globalizing the American Classroom with Hong Kong and Bollywood Cinemas" (PDF) to a book entitled Internationalization in Action: Leveraging Diversity and Inclusion in Globalized Classroom.
Kolluri added that the pair's teaching and research inform one another, sharing their scholarship with their students and drawing inspiration from classroom discussions and student film critiques. For example, the pair co-authored a research article entitled "An Inter-Asian Perspective on China's Rise and Power Shifts in Asia" for Social Transformation in Chinese Societies, which discusses "Hong Kong's years-long pro-democracy movement, Taiwan's democratization, and India's anti-China sentiments."
"We have been thinking a lot about this subject of soft power," said Lee. "Cinema is actually a good case study to see how rising economic states exercise and expand this soft power on a global scale. So, we thought a Hong Kong and Bollywood course could lead to speaking on a wider China-India power competition in the early 21st century. That's how we use our teaching to address some larger academic discourse in an external publication."
Kolluri mentioned that the pair's ability to view developing contemporary issues through an inter-Asian lens lends itself to continued collaboration. And after years of working so closely, writing together now comes naturally to the pair.
"We have very different styles of writing and thinking, but it's very organic," said Kolluri. "Intellectually, when you're on the same plane, it helps to think through issues. I've learned a lot about Hong Kong and China through the years, thanks to Joseph."
Lifelong learners
As much as Lee and Kolluri learn from each other, they also share an enthusiasm for learning from their students.
"The students' film critiques are mind-blowing," said Kolluri. "They're coming from different backgrounds, races, ethnicities, classes, and to hear them participate in class is just incredible."
And the appreciation extends both ways. Kolluri and Lee noted with pride that they have only ever received positive student evaluations from the course. Del Bene called the course an "enlightening and gratifying experience," while Kanukov noted, "The professors are absolutely amazing and will bring you into a whole new world of film."
In addition to their teaching, Kolluri is working on translating his mother's book into English and on a research paper on the inclusion of consciousness studies in a liberal arts education. Lee is continuing to develop engaging programming for the Global Asia Institute and Global Asia Studies academic program, areas of Pace he hopes continue to grow.
"You're always learning," said Kolluri. "Even if you don't have a movie title with your name next to it, you're always learning. The moment you stop learning, it's bad news."
More Dyson Digital Digest Stories
Students
This fall, Dyson students enrolled in three separate courses had the unique opportunity to curate the exhibit, Continued Relevance: News Photos from the George Stephanopoulos Collection, in the Pace University Art Gallery. The result of this process was a select total of 54 images, each carefully chosen by a student and displayed with their personal commentary, from a gift of more than 1,400 historic news photos from the veteran news analyst and former White House Director of Communications, George Stephanopoulos.
Students
From professional quality documentary production to in-the-field athletics coverage, students in the Media, Communications, and Visual Arts department on the Westchester Campus are gaining valuable experience.
Alumni
Emmy Award-winning producer and third-generation alumna Rachel Skopp-Cardillo's success is deeply rooted at Pace.