Image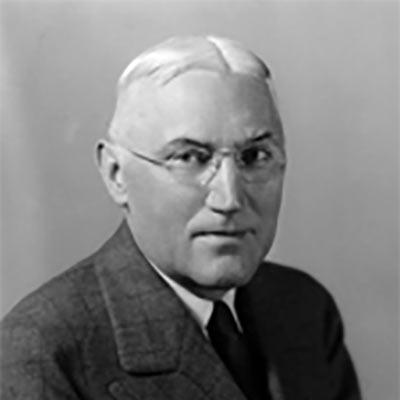 Homer St. Clair Pace
Term of Office: 1906–1942
Preparing for the CPA exam, Homer St. Clair Pace found "very little and very poor instruction along these lines" and accounting literature in the United States "practically nil." Recognizing that the need for formal business education presented opportunity, Homer Pace borrowed $600 and, with his brother Charles Ashford Pace, opened a one-classroom school at 154 Nassau Street in Manhattan. Their first class comprised of both men and women in rented classroom space; the Pace brothers determined that from the start Pace & Pace will be coeducational. Homer declared, "Women are destined to play an increasingly important part in industry and commerce."
The brothers taught courses and wrote the textbooks. Homer wrote about accounting, Charles wrote about business law. The books, which were later used by schools across the country, were detailed manuals of business training. Homer believed in stressing fundamentals. In his first text he described accounting as "the science of recording and stating facts," and he proceeded to define in simple words its basics: assets, liabilities, accounts receivable, and gross and net profit.
Serving as the school's first president, Homer St. Clair Pace set the standard for the Pace experience in founding a business school for men and women who aspire to a better life. By 1919, more than 4,000 students studied the Pace Standardized Course in Accountancy in 52 locations. The value of networking was appreciated as early as 1924, when Pace supplemented classroom instruction with a field experience component.
In 1942 Pace Institute was granted an absolute charter by the New York State Board of Regents. A week later, Homer Pace, age 63, was stricken while working in his office at the Institute and died shortly thereafter of a cerebral hemorrhage. Newspapers throughout the country reported his death. Homer was buried in New Lexington, Ohio.
Following his death, Homer's son, Robert Scott Pace, became president of Pace Institute; Robert's brother, C. Richard Pace, became Secretary of Pace Institute.