Image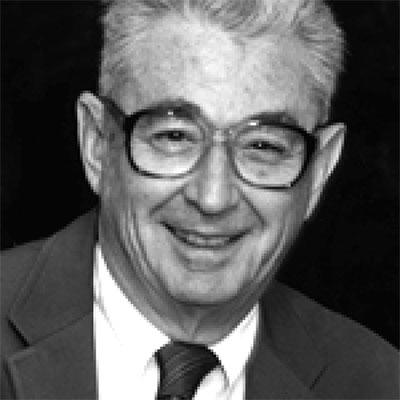 William G. Sharwell
Term of Office: 1984–1990
Hardly a newcomer to either Pace or the management of higher education when he was named President of Pace University in 1984, William G. Sharwell had served on the University's Board of Trustees since 1973 and had been Chairman of the Board since 1983. Prior to becoming president of Pace, Sharwell was a senior vice president at AT&T. As Pace president from 1984 to 1990, Sharwell applied his considerable business expertise to stabilizing enrollment and funding both existing and new programs. The Graduate Center in downtown White Plains was completed during his tenure. Graduate law programs were expanded and the University's newest component, the School of Computer Science and Information Systems, achieved international recognition. Despite these considerable achievements, Sharwell will probably be best remembered for his unwavering support of student activities, ranging from theatrical productions to proms. Above all, he was a sports fan who rarely missed games of Pace's men's and women's championship basketball teams.
The creativity exhibited by William G. Sharwell in his avocational pursuits was reminiscent of Homer and Robert Pace's strong interest in photography. Sharwell's abiding concern for the institution he headed for six years was also in keeping with the example set, by previous Pace Presidents.
Following Sharwell's retirement, Patricia O'Donnell Ewers was elected as the fifth president of Pace University and assumed office on July 1, 1990.
Ten years after retiring William G. Sharwell died on September 18, 2000, after a long illness. He was 80 years old.