Environmental Science and Policy, MS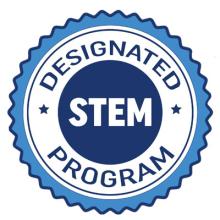 This program has STEM designation, which includes benefits such as an extension for international students and a competitive edge in today's job market.
Be an Agent of Change
Today's environmental challenges require professionals who understand the scientific foundations of problems and can navigate the policy making process. Our program immerses students in both worlds and teaches you how to facilitate the solutions. The MS in Environmental Science and Policy is an integrated curriculum of science, policy and law, communication skills, and professional advocacy that will make you an effective agent of change in the public, private, or non-profit sectors.
Flexible, Immersive, Hands-on
Learn in a small university environment located at the epicenter of American environmentalism.
Train with expert faculty who will prepare you for an impactful career in the public, private, or non-profit sectors.
Jump-start your career through our network of professional partners and internship opportunities.
Take Courses Like…
A five-course core curriculum ensures all graduates, regardless of undergraduate major - have immersive, interdisciplinary training, while track and degree options allow you to focus on the areas and skills most aligned with your professional and personal learning goals.
You can tailor your program to 36 credits or 39 credits by choosing one of three disciplinary tracks:
Science
Policy
Public Administration
Additional program customization allows you to select a culmination experience from two options:
Thesis
Externship + capstone combination
Add Opportunities And Experiences
Students work alongside faculty members to expand the knowledge boundaries of the environmental realm and design improved policies. They are trained how to apply analytical techniques to unexplored questions through a research thesis or capstone project.
The New York metropolitan area has deep roots in environmental protection and our faculty are well-connected to professionals in the region, which ensures that you'll gain meaningful experiences through externships, internships, and research assistant opportunities.
Pace University offers ample physical resources for success, including state-of-the-art lab facilities and critical digital assets. Our students have worked on regional and global research questions, from improving the protection of eels in the Hudson River to mammals in India.
"To achieve a sustainable planet, we need professionals who can effectively bridge the gap between science and policy." —Co-Directors Michelle Land, JD, and Matthew Aiello-Lammens, PhD
Choose Your Career
Influence and make policy as a leader, analyst, advocate, consultant, or manager. Work for a government agency, a legislative committee staff, a high-tech company, consultancy, think tank or non-profit advocacy organization. Investigate the inner workings of natural ecosystems and explore new approaches to solve our environmental problems.
There has never been a better time to consider a career in environmental science and policy. Related positions are on the rise in response to a surge in sustainable technologies, new energy markets, environmental disasters, and support for improved conservation policies. Applicants with training and experience in brokering the science-policy interface will have a competitive advantage.
Career Options
Potential career options for graduates of this program include:
Advocacy community organizer
Consultant
Conservation scientist, manager, or land steward
Environmental program coordinator
Legislative staff aide
Policy analyst
Policy associate
Sustainability specialist
Further studies via PhD programs
Where Graduates Are Employed
Graduates of Pace's environmental master's programs are employed as:
Construction Manager, Guth DeConzo Consulting Engineers, PC
Consultant, Guidehouse
Ecological Monitoring Coordinator, Stone Barns Center for Food and Agriculture
Environmental Justice Manager, New York Power Authority
Environmental Scientist, Avanti Corporation
Horticulture Program Manager, Cornell Cooperative Extension
Invasive Species Technician, NYS Office of Parks and Recreation
Lead Regional Stewardship Technician, NYS Parks, Recreation, and Historic Preservation
Legislative Analyst, Oklahoma State Senate
New York State Governor's Representative, Upper Hudson Valley Region
Northeast Carbon Alliance Project Manager, Scenic Hudson
Policy Associate, Farm Animal Program, Animal Welfare Institute, Washington, D.C.
Policy Organizer, NYC Environmental Justice Alliance
Refuse Manager and Wildlife Biologist, US Fish and Wildlife Service
Regional Deputy Director, US Senate Majority Leader
Research Analyst, Bureau of Energy and Technology Policy at CT DEEP
Solar Program Associate, SolarOne
Sustainability Program Associate, New York University
Wetlands Permit Manager, NYS Department of Environmental Conversation
of Dyson College of Arts and Sciences' master's graduates from the Class of 2019 are employed, continuing their education, or are doing volunteer or military service (Source: Pace University Career Services)
What You Need To Know
Apply as a full or part-time student for a September start. We gladly accommodate working professionals. No GRE or course prerequisites required for admission and all undergraduate degree majors are welcome.