Human Centered Design, MS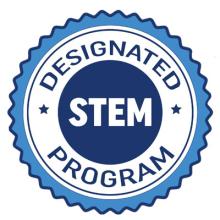 This program is STEM designated, which means you will be trained in areas of technology that are in high demand with United States employers. International students studying in person on student visas will be eligible for an Optional Practical Training (OPT) extension of 24 months, for a total of 36 months.
Technology As An Experience
The MS in Human Centered Design blends art, design, psychology, and technology in a discipline that focuses on how people interact with machines. Whether you're building smartphone apps, software for medical systems, business interfaces, or games, the user experience makes or breaks whether or not it's successful.
The Value Proposition
Blend creativity with science in an exciting program that dives deep into what makes people fall in love with an app—or delete it immediately.
Get a thorough theoretical grounding in software design, the psychology of user experience, art theory, and much more in an interdisciplinary master's program.
Prepare for an exciting and lucrative career in UX/UI. As more and more organizations recognize the essential role that design plays in technology, the job market for UX professionals is exploding.
Course Overview
The MS in HCD is built from a solid foundation of core courses aimed to train you in concepts and current practices in the world of user experience and design. A wealth of elective courses enable you to focus on your particular area of interest. Two recommended tracks are available for students who'd like to concentrate in development or design and evaluation.
Take Courses Like...
IS 629 Programming User Interfaces
IS 630 Prototyping and User Experience
IS 679 Cognitive Science and Technology
IS 686 Social and Collaborative Computing
Human-centered design exists at the intersection of computer science, information systems, cognitive science, and interaction design. That makes it the perfect program for creative students looking to dip into technology, and for tech lovers to learn about design. This brand new degree has been developed to offer the latest in theory, concepts, and best practices in the UX/UI landscape. With this degree, you will equip yourself with the skills and expertise to become a practitioner, researcher, and leader in the next generation of human-computer interfaces.
No experience? No problem! While the MS in Human-Centered Design is best suited for students who already hold a bachelor's degree in computing, design, psychology, or another related field, students who are interested in the program can enroll with the assistance of an advisor.
Add Opportunities and Experiences
The MS in Human-Centered Design is an invitation for students to join a lively and collaborative community at Pace University's Seidenberg School of Computer Science and Information Systems. With a thriving on-campus presence, Seidenberg offers a multitude of opportunities to all students looking to gain practical experience in their area of choice. Students in the program will have the opportunity to conduct research with faculty guidance, work in teams to prototype new products, and enjoy a huge range of internship and job opportunities. On top of that, you'll meet an amazing network of fellow students and alumni who will become lifelong friends and collaborators.
You can do SO much with a degree in HCI/UX, but UX research is where I was meant to be. Seidenberg's classes and programs in HCI and UX helped me find my special place in the industry and taught me everything I needed to know to kick off my career. The professors at the Berg didn't stop teaching me after I graduated, they continued to be amazing mentors as I entered into a new and exciting field—and for that I couldn't be more thankful!

Rachel Gonzalez, '19
MS in Information Systems
UX Researcher at Grubhub
The Seidenberg experience includes plenty of opportunities and experiences you won't get at other places. For example, Seidenberg was the school first in the country to join the Design Factory Global Network—a consortium of 30+ research and engineering institutes worldwide with whom Pace students get to collaborate. Traveling to places like Finland, Geneva, Portugal, and Austria to build real products for paying companies is just part of the Seidenberg student experience with New York City Design Factory.
Choose Your Career
Apps and technology services that are intuitive, easy to use, and look good require expert design with a focus on the human user. As more and more companies are discovering how important having quality websites and applications are, jobs in user experience abound.
Career Options
Information Architect
Product manager
Product designer
Project Manager
Software engineer
System analyst
UX researcher
UX/UI designer
Web designer
Web marketer
Where Graduates are Employed
Accenture
Amazon
Facebook
Federal Bureau of Investigation
Google
IBM
JP Morgan Chase
Microsoft
Morgan Stanley
Prudential
United States Government
average salary for UX Designer jobs in New York (Source: Glassdoor)
Number of new US tech jobs in past year (Source: CompTIA)
of Seidenberg students are employed or continuing education or service within one year of graduation (Source: Pace University Career Services