Marketing, BBA/Human Resources Management, MS
Location
New York City

Westchester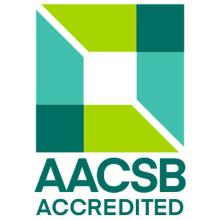 Dual accreditation by the Association to Advance Collegiate Schools of Business (AACSB) International, an elite distinction shared by fewer than 2% of business schools in the world
Acquire Specialized Expertise
Streamline your path to success by earning your BBA in Marketing and MS in Human Resources Management at Pace's Lubin School of Business. This combined degree offers a fast track to success, as you'll earn both degrees in less time than it traditionally takes. The admissions process is seamless and with a GPA over 3.2, you can waive the GMAT/GRE requirement.
Advance Your Career
Learn contemporary theory
Practice analyzing functional areas
Integrate strategy with your organization's human resources
Add Opportunities and Experiences
Our combined BBA in Marketing and MS in Human Resources Management offers the ultimate blend of strategy and science for creating, delivering, and managing marketing executions as well as specializing in the strategic management of the talent, skills, and knowledge of individuals within a company. Apply what you learn in class to the resource challenges of your organization, demonstrating your capability to innovate and create value. Pursue leadership opportunities with the specialized marketing and human resources knowledge you gain at Lubin.
Students acquire the knowledge, tools, and multidisciplinary skills needed for researching, planning, and integrating marketing strategies with coursework in global marketing management, advertising and integrated marketing communications, sports marketing, or digital marketing—followed by a graduate specialization in human resources management. For your bachelor's degree, select a specialization in the undergraduate marketing program and apply social media and mobile marketing knowledge to the field.
With your BBA in Marketing and an MS in Human Resources Management, you'll be prepared for a lifetime of success in any number of professional settings. You will have coursework that prepares you to work for a Fortune 1000 firm, a global corporation, an ad agency conglomerate, an internet giant or start up, and any venture in between. You'll graduate with an intellectual foundation, real-world savvy, and the professional connections to advance your career.
"Our program is unique in the sense that classes are very small, we have a great graduate HR club that is very aggressive with networking, and there are a lot of internship opportunities for students." —Professor Ibraiz Tarique, PhD
Choose Your Career
Career Options
Compensation and Benefits Director
Director of Industrial Behavior
Diversity Director
Employment, Recruitment, and Placement Specialist
Human Resources Director
Human Resources Generalist
Labor Relations Manager
Training and Development Director
Where Graduates are Employed
Itkowitz PLLC
KPMG
Lyon Heart Communications Inc.
Madison Square Garden
PepsiCo
Warner Music Group
nationwide median salary for human resource managers (Source: US Bureau of Labor Statistics)
of Lubin's class of 2022 master's graduates are employed or continuing their education or service (Source: Pace University Career Services)
projected growth in employment of human resources managers through 2033 (Source: US Bureau of Labor Statistics)