Students
A Recipe for Career Success
It's not unusual for working adults to consider a new career path. We develop new interests and learn how our lifestyles motivate us to succeed. Lauren Pappalardo did more than consider—she is making it happen.
Image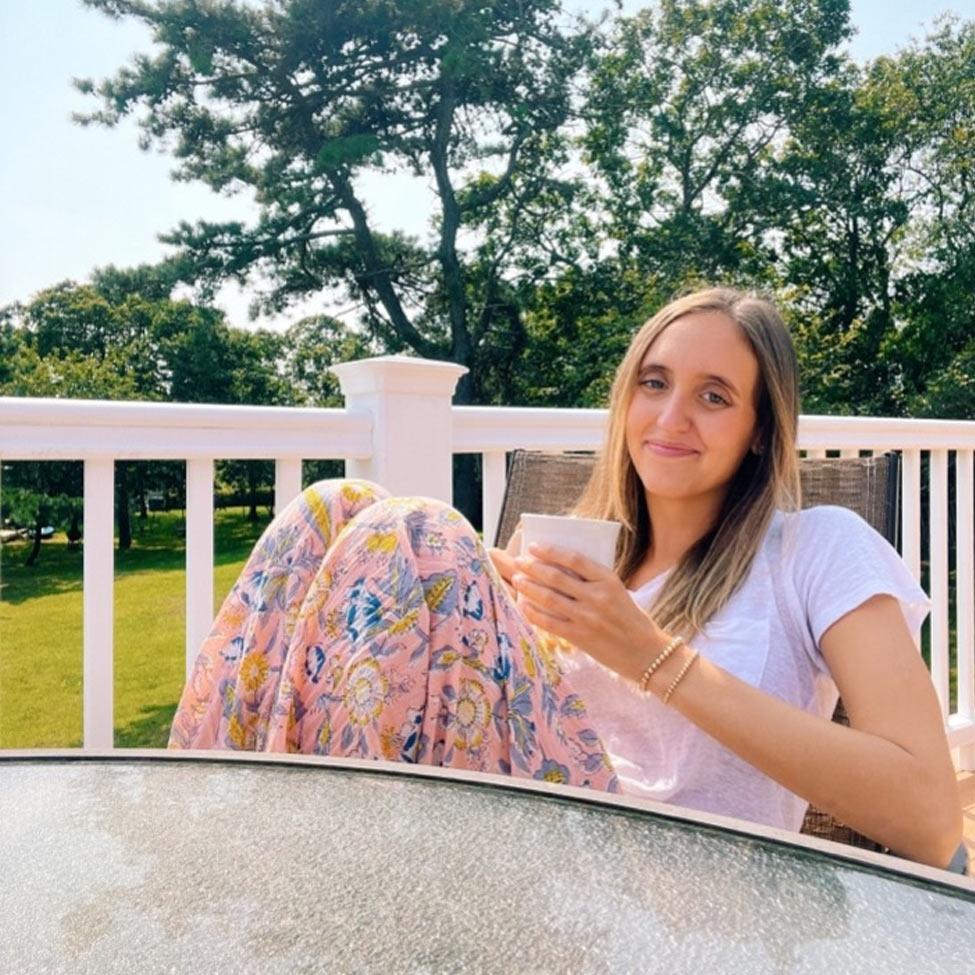 Lauren began her career with a degree in business management. She spent over five years working at various health and wellness media outlets, including Women's Health Magazine and Well+Good while always prioritizing nutrition, fitness, and overall healthy living. Despite her already wholesome habits, she developed health issues that required her to make some changes to her lifestyle. She began working with registered dieticians and was inspired by how they were able to make such a positive impact on her. This fostered her passion and motivated her to enroll in the College of Health Professions Master of Science in Nutrition and Dietetics program.
Lauren is passionate about improving women's chances for bearing children, based on dietary changes. She has focused her studies on preconception, concentrating on the hormonal condition Polycystic Ovarian Syndrome (PCOS) and how poor nutrition can affect a woman's ability to conceive.
In her favorite course, Nutrition Across the Lifespan, Lauren developed a recipe for a black bean chocolate walnut muffin to help support and manage PCOS. "Balancing blood sugar levels and reducing inflammation are essential for women with PCOS," Lauren explained. "This recipe contains properties that address both factors. It contains beans, a high-fiber carbohydrate to help keep blood sugar levels balanced and walnuts and avocado oil that contain omega-3 fatty acids to help reduce inflammation."
Lauren's background in business management will be an asset to following her new career path. She hopes to utilize her combined education and experience to open a private practice that utilizes medical nutrition therapy and integrative nutrition practices. "I am excited to get to my goal of helping people with autoimmune diseases, PCOS, and gastrointestinal issues improve their lifestyle and continue to thrive," said Lauren. Lauren Pappalardo did more than consider, she is a #PaceGoGetter and making it happen.
More from Pace
Students
As a student who strives for excellence, Lienhard School of Nursing student Samuel Silva Ortiz is proud to be the first member of his family to graduate from a university in the United States.
Students
Throughout her time at Pace, Anonna Chowdhury, PA-S, has learned to always follow her instincts. She appreciates the fact that professors encourage students to think on the spot while providing the proper tools to succeed to treat patients efficiently and effectively. She noted, "During my rotations, I can finally understand how a student's small contribution can have a large, positive impact on a patient's well-being."
Students
On April 27, students from various degree programs, including occupational therapy (OT), the PhD program, nursing, and health science showcased their scholarly projects on the NYC and Pleasantville campuses.