Alumni
Tapping into her Power: Ashley Davis '22
Image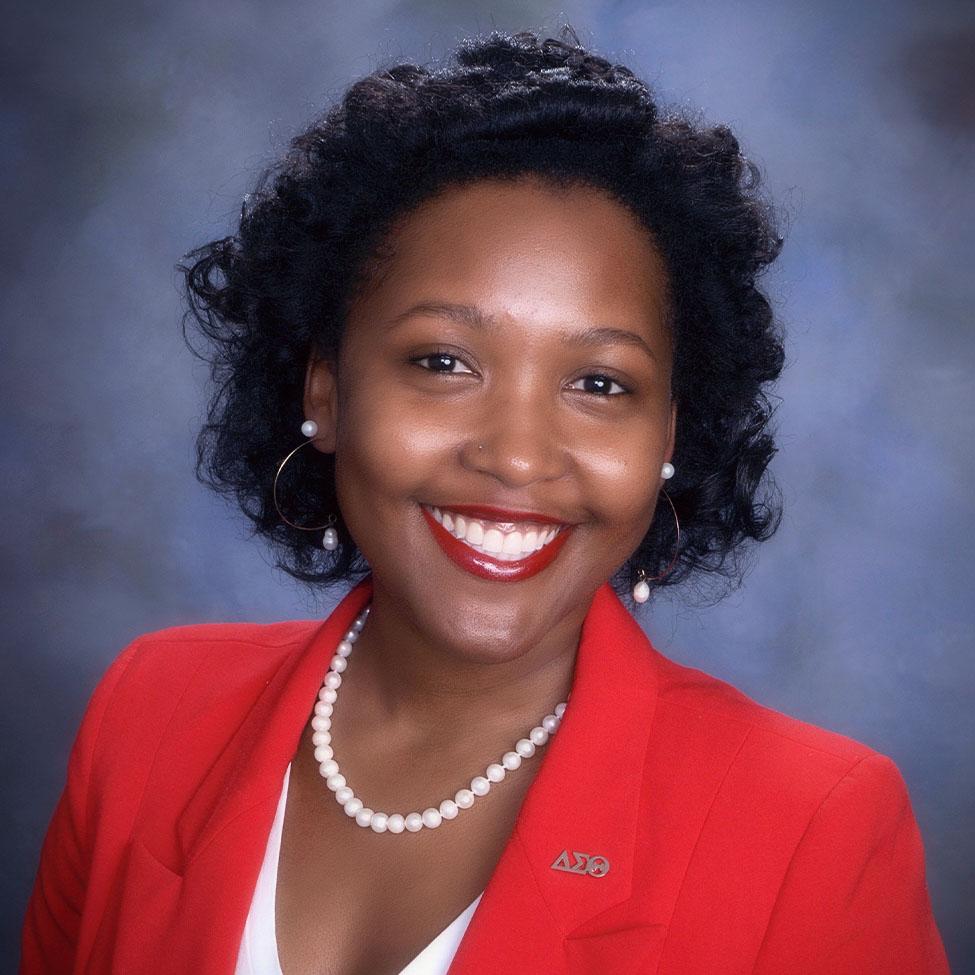 Ashley Davis '22, PhD in Mental Health Counseling, was recently selected for the Minority Fellowship Program by the National Board of Certified Counselors, which will provide $20,000 towards Davis's education and future projects in mental health counseling.
Davis is a native New Yorker who comes from a family with ties to criminal justice—her mother is a judge, and her father is a youth correctional officer. Davis, who has always been passionate about the psychological side of criminal justice and forensics, holds a bachelor's in criminal justice from the University of New Haven, a master's of professional studies in homeland security and criminal justice leadership from St. John's University, and a master's in forensic mental health counseling from John Jay College.
What does this Fellowship mean to you and how will the funding help you move towards your goals?
The fellowship aspect was something that I was curious about from the time I started my PhD because I know how important networking can be. One of the things that has been really important for me as an individual who identifies as a Black woman within the counseling field was to surround myself with like-minded individuals who I could learn from so that I can be the best clinician, advocate, and leader I can be. Being able to get additional finances to help fund my education and advocacy projects that I'm passionate about was also very meaningful to me.
Why are diversity and representation so important in the field of mental health counseling?
Diversity, inclusion, representation, and multiculturalism are all important because the world, even though it feels so small, is so huge. I've been blessed that I've been all over the world to all seven continents. It's important for us to always be open-minded and want to learn from different cultures, different backgrounds, because it's what helps us understand how we can interact with our clients; with people who may have more stigmas against them, or who may have false perceptions about what counseling is.
What drew you to mental health counseling and to the program at Pace?
I want to be a doctor. I want to be able to reach people and teach people. I started doing research, and I came across Pace's program. I knew I wanted and needed to be close to my roots and my family. I found out it's the only doctoral program in mental health counseling on the East Coast, and I realized I could integrate my other passions of forensics and criminal justice, so it was a great fit for me.
[Pace] really helped me grow as an advocate, making myself seen and present and speaking up for people. Pace has also taught me how to be even more independent.
You're currently working on your dissertation. What is your topic and why did you choose it?
My topic is on exploring the lived experiences of Black women professional counselors and experiences that they've had with misogynoir, which is a specific type of gendered racism. It will be conducted as a qualitative study, so I'll be doing interviews on Zoom with participants to learn about their experiences, compile that data, and make a subset of themes to determine how their experiences have impacted their self-identity and their professional identity.
What are your goals and plans moving forward?
I was blessed with the opportunity to have a graduate assistantship, where for four semesters I've taught undergrad Introduction to Psychology, and I'm interested in teaching on the collegiate level. I'm still very much into research and I do plan on getting published after my dissertation.
Long term, I would like to create a Black women's wellness center that allows for counseling services at a rate that will be cost effective for clients who really need it, but also realistic for clinicians who depend on this work for their livelihood. I also want it to be a wellness center focused on resources that are going to promote Black-owned businesses and provide Black women opportunities to improve their overall wellness.
How has your time at Pace prepared you for what's next?
It's really helped me grow as an advocate, making myself seen and present and speaking up for people. Pace has also taught me how to be even more independent. It's given me an extra push to be confident in myself, to take those leaps and put myself out there and see where it brings me.
Have there been any faculty members who have had a particular impact on your journey?
Professor Franco, who is my dissertation chair, has been amazing! He's been so helpful in getting me through this program and helping me tap into all of the power and the leadership that I have in myself.
Professor Ward has also been amazing because I am not a quantitative type of person. But he explained things to me in a way that I've never understood it before, and it made me like and appreciate research and numbers in a way that I never had previously. The whole mental health counseling doctoral program team has really held it down for me, so shout out!
What challenges, if any, have you faced along the way, and how did you overcome them?
I have done this program entirely virtually because we've been in a pandemic, but I also worked full-time as a mental health counselor with 60-plus clients, as well as being a graduate assistant. I'm a member of Delta Sigma Theta Sorority Incorporated, so I did a lot with my sorority and my chapter working with the community. I'm also a fiancé, so I have been planning my wedding. I've been trying to create space and time for myself and my family and my friends. Balance itself is an obstacle because it's not always easy.
How do you like to spend what free time you do have? What inspires you?
While I was in my program, I did not have a lot of free time. My free time consisted of sleeping, which was amazing for me. Now I am definitely getting back into doing more things for me and having more free time, so I'm really spending a lot of time with my family. I have nieces and nephews and godchildren, so I am just doing things with them, being more present. I also love to travel, so I've been doing that a lot more and giving myself just space and time and grace to enjoy the fruits of my labor.
Dyson Digital Digest: Summer 2022
Students
On May 16, 2022, Pace University spent a joyful day celebrating the Classes of 2020, 2021, and 2022 at the USTA Billie Jean King National Tennis Center.
Alumni
If you're looking for shows to add to your streaming queue this summer, Dyson alumni have scored big roles across genres and platforms.
Alumni
From award-winning journalist, to first female editor-in-chief, CEO, and publisher of the nation's largest Spanish language newspaper, to New York State Secretary of State, Commissioner Rossana Rosado is inspired by the stories of others.