Computer Science, BA
Location
New York City

Westchester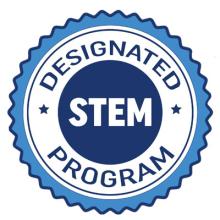 This program is STEM designated, which means you will be trained in areas of technology that are in high demand with United States employers. International students studying in person on student visas will be eligible for an Optional Practical Training (OPT) extension of 24 months, for a total of 36 months.
The Art of Technology
Diversify your academic experience with a computer science degree that offers the flexibility you want. You'll learn fundamental theory and apply that knowledge to real projects that build your portfolio, empowering you to build the tech innovations of the future.
The Value Proposition
Get the fundamentals down then specialize with a minor like IT, information assurance in the criminal justice system, digital design, economics, marketing, business, or mathematics.
Build your portfolio with project-based learning that develop your skills, teamwork, and passion.
Internships with New York companies give you on-the-job experience and complements your studies
Take Courses Like…
Game Programming, Data Structures and Algorithms, Fundamentals of Data and Network Security, Software Engineering, Math Structures for Computer Science, Computer Programming I and II, Operating Systems and Architecture, Mobile App Development, and advanced electives in your specialized area.
Add Opportunities and Experiences
Unlock international travel, interdisciplinary collaboration, and intercollegiate experiences through the New York City Design Factory programs. These for-credit experiences will see you traveling to partner universities in Finland, Portugal, Geneva, and many other incredible locations to build real products for real companies.
Plenty of on-campus (and online) opportunities are available for you to get hands-on learning experience and work on projects with classmates, too. Pace Computing Society, Seidenberg Tech Collective, Cybersecurity Club, Pace Women in Tech, and other student clubs meet regularly throughout the semester. And then there's our labs—the Cybersecurity Education and Research Lab, the Robotics Lab, the Networking and Data Science Lab—all of these are available for you to work with faculty guidance on honing your skills.
Choose Your Career
One of the best things about studying technology is the sheer volume of opportunities open to you once you graduate. Every industry depends on some aspect of tech to operate, whether it's a need for IT hardware and software technicians, systems administrators, cybersecurity specialists, web and app designers, database administrators, software developers, business analysts, and so much more. So whatever industry you're most excited by, tech jobs abound.
Career Options
Cybersecurity
Database Administration
Data Science
Entrepreneurship
Game Development
Mobile App Development
Product Management
Software Development
Web Development
Where Graduates are Employed
Amazon
Facebook
Federal Bureau of Investigation
Google
IBM
JPMorgan Chase
Morgan Stanley
Prudential
new US tech jobs in past year (Source: CompTIA)