Doctor of Professional Studies, Executive Doctoral Program, DPS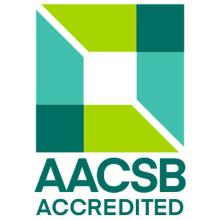 Dual accreditation by the Association to Advance Collegiate Schools of Business (AACSB) International, an elite distinction shared by fewer than 2% of business schools in the world
Accelerate Your Career
Get ahead without sacrificing your current paycheck. The Pace University doctoral program is uniquely designed for accomplished executives who seek the advanced knowledge, skills, and perspectives of doctoral education without interrupting their careers. The program can be completed within three to five years.
Create Attractive Options
Earn your doctorate in three to five years
Advance in senior management
Initiate a consulting practice or launch an academic career
Add Opportunities and Experiences
Pace University is the best place for you to earn a doctorate in business. Founded in 1972, this original doctoral program for executives combines outstanding faculty, accomplished students, prominent graduates, rigorous curriculum, innovative pedagogy, a stimulating environment, intensive relationships, flexible scheduling, a convenient location, and AACSB accreditation.
Students in the program are leaders who seek a comprehensive understanding of business and its environment. Overall, doctoral degree candidates maintain full-time employment while pursuing their education—they are professionals who desire more powerful tools to analyze complex problems and executives who are considering a transition to consulting or academic careers. The educational climate of this doctoral program enriches your learning by forming and energizing cohorts of candidates who complete most of their courses together.
Program Format
The doctoral program uniquely fulfills the educational needs of active business professionals by:
Balancing breadth and depth. The program includes four foundation courses to examine emerging concepts in finance and economics, management, marketing, and international business and five concentration courses to develop your expertise in a selected discipline.
Integrating research and problem solving. Through four research courses, this program enhances your capacity to attack exigent business problems in bold new ways by employing systematic analytical methods and research techniques.
Merging theory and practice. The doctoral program emphasizes established and emerging theory that has proven potential for identifying, structuring, and solving business problems. You collaborate with seasoned professionals and accomplished faculty to advance business knowledge and improve practice.
Blending classroom and online learning. By incorporating the advantages of both collocated contemporaneous instruction and asynchronous distributed learning, this program delivers an effective and efficient doctoral education. Seminars continue your learning beyond the classroom.
Curriculum
The curriculum consists of 57 credits of advanced graduate coursework beyond the MBA, 12 credits of which apply to the dissertation. There are three distinct areas of study: Finance, Management, and Marketing. All coursework, except the dissertation, should be completed in the first three years of the program.
Foundation Seminars (PDF): Four doctoral foundation seminars (12 credits) explore the broad conceptual foundations of business and management. The seminars promote intense class discussions that hone the intellectual and analytical capabilities of candidates. In the process, these seminars instill academic discipline and standards necessary for students to complete the program.
Methodology Seminars (PDF): Four research methodology seminars (12 credits) develop research skills needed to conduct empirical research. In these courses, you learn how to evaluate a broad range of business and academic research, how to design research projects and use research techniques, and how to analyze data using a variety of statistical techniques.
Publishing Tutorials (PDF): Two publishing tutorials (6 credits) provide you with opportunities to conduct and publish original research under the supervision of a qualified faculty member.
Doctoral Concentrations: Each doctoral candidate completes five courses (15 credits) in a concentration. Each concentration consists of two doctoral concentration seminars and three advanced electives. Prior masters-level coursework, together with professional experience, forms a solid foundation for your concentration. The faculty advisor for each concentration helps you select concentration electives that contribute to your academic and professional development. Students select one of the following three: Finance Concentration (PDF), Management Concentration (PDF), Marketing Concentration (PDF).
Doctoral Dissertation: You register for four dissertation seminars (12 credits) while completing your dissertation. A committee, consisting of two full-time Pace faculty members and one individual from outside Pace University, mentors your progress and approves your dissertation contents. All members of a dissertation committee must have an earned doctoral degree.
Who Should Apply
The doctoral program seeks applicants who have significant career achievement, potential, superior academic performance, and promise. Qualified applicants must have at least ten years of professional experience and a master's degree from an accredited institution.
If you qualify, please consider applying to our program. You can complete the online portion of the application in less than five minutes by entering some factual information below:
Attached to a return email we will send you Part B, which is an MS Word document, and instructions for completing the application. These instructions refer to additional documents which are available here:
Application Materials and Admissions Process
Learn More
Career Path of DPS Graduates
Tenure-track professorship
Clinical professorship
Academic administration
Consulting
Continuation in pre-existing career path
Career Background of Students in the DPS Program
Accounting Manager
Analyst
Attorney
Chief Executive Officer
Controller
CPA
Director of Business Development
District Manager
Executive Vice President
Financial Controller
Group Research Director
Manager of Marketing
Managing Partner
National Sales Manager
President
Production Director
Senior Planning Manager
Senior Vice President
Vice President
Where Graduates are Employed
African Market Institute
AllianzBristol-Myers Squibb
Clinton Housing Development
Consolidated Edison
Exxon-Mobil
Fairleigh Dickinson University
Fordham University
Goldman Sachs
Hachette Filipacchi
Hewlett-Packard
Hofstra University
HBO
IBM
JP Morgan Chase
Madison Square Garden
MasterCard International
Madison Biotech
Merrill Lynch
Morgan Stanley
Pfizer
PwC
Purdue Pharma
Scholastic
St Agnes Hospital
Swiss Federal Department of Foreign Affairs
Time Warner
Union Bank of Switzerland
"This is a program that can help you achieve your goals in the workplace or in academia. The professors are terrific. They have tremendous backgrounds—PhDs from leading universities—but more than that, because they're active in the New York business community, they understand the working world, and because they're in this program, they work with professionals, and they know how to get the best out of you." —Stephen Bear '12, Career Coach, Stephen Bear Consulting LLC
According to the 2020 Dubai Ranking®, Lubin's Doctor of Professional Studies (DPS) program is ranked 6th overall in the world, 3rd in corporate social responsibility (CSR) focus worldwide, and 1st overall in the United States
 Advance your career with Lubin connections through our robust alumni network.
The Lubin School of Business was awarded 3 Palmes and designated as a Top Business School by Eduniversal, an organization that ranks top global business programs in the world.