Early Childhood Development, Learning, and Intervention, MST
Impact Early Learning
Become knowledgeable and prepared to support the learning and development of all young children (birth–grade 2), during a child's most formative stage of life. Early childhood education builds the foundation for a lifetime of learning and offers a positive influence academically, socially, and emotionally. Through this program, you can be that pivotal influence in a young child's life. This program leads to certification in both Early Childhood (birth–grade 2) and Special Education (birth–grade 2). Come to class just one night a week and enjoy the convenience of taking the rest of your classes online.
Be Ahead of the Class
Become part of an education network for life. The bonds that form between our faculty and students last long after graduation.
Get hired. Our strong partnerships with local school districts mean that our students are getting hired before they even graduate.
Our coursework integrates key knowledge and dispositions necessary to teach in today's modern classrooms, using technology to address the specific needs of all learners including students with disabilities and culturally and linguistically diverse students.
We are a proud member of the Association for Advancing Quality in Educator Preparation (AAQEP), an accreditation organization for educator preparation programs that promotes the preparation of effective educators by way of innovative, outcomes-focused programs that engage education's toughest challenges, directly and in context
TAKE COURSES LIKE…
Engage in 42-credits of coursework that blends content and practices traditionally a part of early childhood general education and early childhood special education programs. Plan to participate in clinically-rich experiences throughout the program, including four intensive internship/student teaching experiences.
ADD OPPORTUNITIES AND EXPERIENCES 
The Early Childhood Development, Learning, and Intervention program's in-depth and intensive field experiences will prepare you for success as a dually certified early childhood and special education teacher (birth–second grade) in a variety of roles and community settings to impact the lives of young children and their families.
Image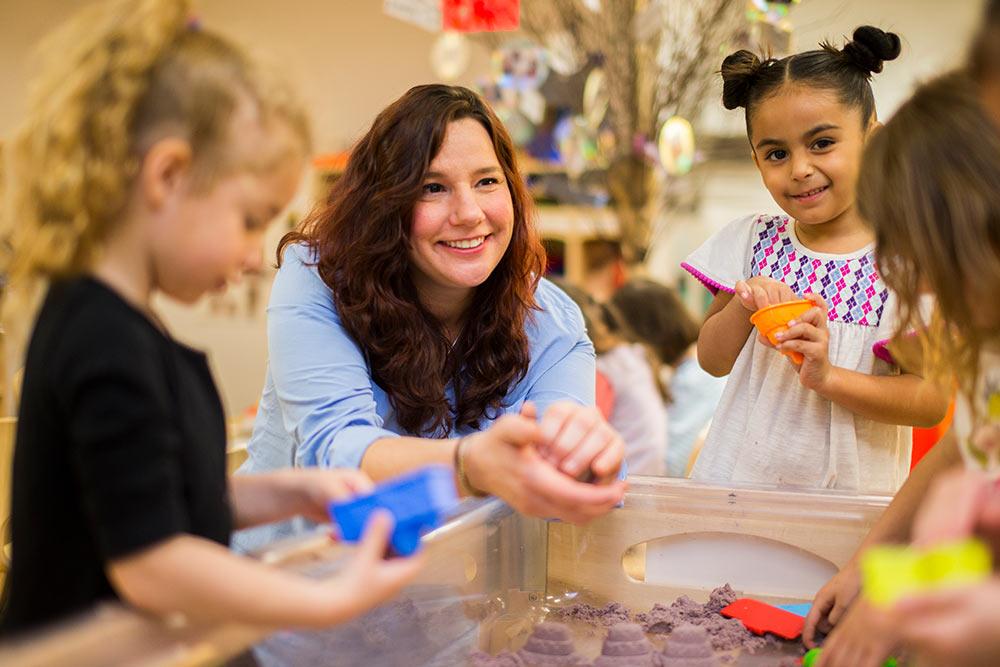 CHOOSE YOUR CAREER
This program will prepare you to take on the many different roles in early childhood, including classroom teachers, developmental specialists, home visitors, and family support professionals.
WHERE GRADUATES ARE EMPLOYED:
NYC Department of Education, Putnam, Rockland, and Westchester School Districts
of our graduates are employed or continuing their education (Source: Pace University Career Services)
highest paid master's degree early childhood education graduates (Source: College Factual)
special education job placement (Source: Intelligent.com)