Finance, Corporate Finance, MBA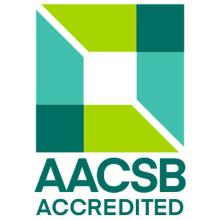 Dual accreditation by the Association to Advance Collegiate Schools of Business (AACSB) International, an elite distinction shared by fewer than 2% of business schools in the world
Raise Your Earning Potential
Advance your career in an exciting, fast-paced industry with high risk and equivalent rewards. With an MBA in Corporate Finance, you can play a central role in financial institutions, brokerages, insurance companies, and many other finance-driven industries.
The Fast-Paced Finance World
Acquire a strong foundation in essential business disciplines and specialized skills in analysis, theory, and practice.
Complete your MBA as quickly as 15 courses in 18 months if your undergraduate program included business classes.
Earn your MBA in New York City, the finance capital of the world.
ADD OPPORTUNITIES AND EXPERIENCES
Build a strong foundation in essential business disciplines such as macroeconomics, data analysis and modeling, organizational behavior, and operations management, as well as specialized skills in analysis, theory, and practice. Curriculum includes critical knowledge for your profession: valuation models, dividend theory, capital markets, portfolio theory, international corporate finance, mergers and acquisitions, game theory, investment analysis, and risk management.
Students have access to the Bloomberg workstation and other financial databases at the Global Portfolio Analysis Center, with the option to earn Bloomberg certification. Curriculum includes coverage of content that is tested for the Chartered Financial Analyst® certification, one of the most sought-after professional designations in the business world today.
The MBA can be completed in as little as one year of full-time or two years of part-time study.
"Pace provided me with a lot of skills for my future career in finance... with my work experience and also having the MBA, I think the potential is limitless as to what I will be able to do in the future. I'll say Pace is for anyone who wants to work hard and knows what their goals are in life." —Lloyd Duberry Jr. '15, Vice President, JPMorgan Chase & Co.
Choose Your Career
Career Options
Chief Financial Officer
Controller
Credit Manager
Financial Auditor
Financial Consultant
Financial Specialist
Internal Auditor Director
Risk and Insurance Analyst
Treasurer
Vice President, Finance
Where Graduates Are Employed
Barclays Capital
Bloomberg
BNY Mellon
Citigroup
Con Edison of New York
Credit Suisse
Deloitte
Deutsche Bank
Federal Reserve Bank of New York
Fuji Films
HSBC Bank
IBM
JPMorgan Chase
Morgan Stanley
Mount Sinai Medical Group
median salary for financial managers in New York (Source: Bureau of Labor Statistics)
of Lubin's class of 2021 master's graduates are employed or continuing their education or service. (Source: Pace University Career Services)
projected growth in employment of financial managers from 2019 –2029 (Source: Bureau of Labor Statistics)