Information Systems, BS
Location
New York City

Westchester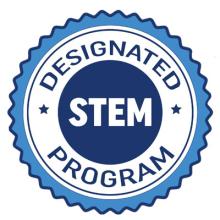 This program is STEM designated, which means you will be trained in areas of technology that are in high demand with United States employers. International students studying in person on student visas will be eligible for an Optional Practical Training (OPT) extension of 24 months, for a total of 36 months.
The Technology Business
Information has become such a powerful resource in the operation of business, healthcare, technology, education, entertainment, and other sectors that these industries are desperately seeking out people who can understand both the technology and its business implications—people like you.
The Value Proposition
Learn how to design applications for any business setting and built to achieve tailored results for your stakeholders.
Build your portfolio with hands-on projects that develop your skills, teamwork, and passion.
Get access to excellent internships at New York companies for real world experience and connections
Take Courses Like...
Database Management Systems, Information Systems Principles, Business Telecommunications, Information Systems Design and Development, Programming, and advanced electives in your specialized area.
Add Opportunities and Experiences
Unlock international travel, interdisciplinary collaboration, and intercollegiate experiences through the New York City Design Factory programs. These for-credit experiences will see you travelling to partner universities in Finland, Portugal, Geneva, and many other incredible locations to build real products for real companies.
If you want hands-on learning experiences, we've got them. Not only do the on-campus and online labs—like the Cybersecurity Education and Research Lab, the Robotics Lab, the Networking and Data Science Lab, and the Digital Forensics Lab—offer faculty-led research and project opportunities, but plenty of the Seidenberg student clubs work on app development, hackathons, and competitions. Choose from Pace Computing Society, Seidenberg Tech Collective, Cybersecurity Club, Pace Women in Tech, and many more. You'll get plenty of fresh knowledge and experiences, make friends, and build lasting memories.
Choose Your Career
Companies need people who not only understand technology, information, and data, but who also know how to apply them to business settings. So many business decisions are made better when based on good, well-understood data—and your bachelor's in information systems will put you in the perfect position to become that crucial person who can crunch the numbers and make solid recommendations that take the business forward.
Career Options
Business Analyst
Cloud Administrator
Cybersecurity Specialist
Database Administrator
Data Scientist
Entrepreneur
Mobile App Developer
Software Developer
Where Graduates are Employed
Amazon
Facebook
Federal Bureau of Investigation
Google
IBM
JPMorgan Chase
Morgan Stanley
Prudential
new US tech jobs in past year (CompTIA)
(and growing!) of Seidenberg students are women