Interim University Dean for Students
Image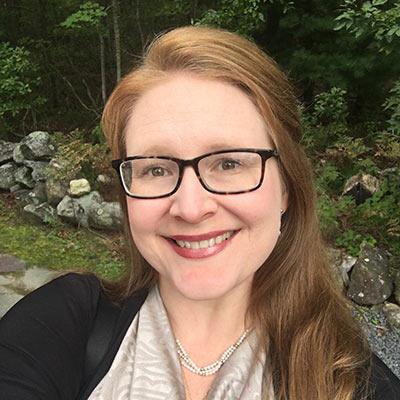 Rachel Carpenter
Interim University Dean for Students
Phone: (914) 773-3351
Email: rcarpenter@pace.edu
Dean (Rachel) Carpenter has nearly 20 years experience in student affairs and higher education. She first started at Pace in 2010. As a student affairs professional, she has overseen areas including student activities, volunteer services, international student involvement, orientation, fraternity and sorority life, risk management, residential life, counseling, health services, recreation and intramural sports, and security.

Dean Carpenter previously served as a Dean for Students at a study abroad campus in England and has served as the Interim Dean for Students at Pace (spring 2015 and the 2019–2020 academic year). As part of the inaugural year for the MA in Higher Education Administration and Student Affairs program at Pace, she will serve as an adjunct faculty member teaching student development theory and assessment. As a Gallup Certified Strengths Coach, she has helped students, staff, faculty, and industry leaders identify and build upon their strengths for most of her career.

Growing up in a US Navy family, she spent most of her life overseas and enjoyed travelling and living in unique areas of the world. Her biggest adventure included travelling to Moscow and St. Petersburg as part of a travel group in which she knew no one. Her international upbringing influenced her to earn a BA in International Studies and Japanese followed by an MS in Public Services Administration from the University of Evansville. An avid international traveler, she always has her passport ready. Dean Carpenter is currently working on her dissertation to complete her doctorate in management.

At Pace, her favorite campus tradition is New Student and Family Orientation. When not supporting students on campus, she is out on the trails seeking adventure while backpacking and hiking.
Top 5 Strengths:
Learner | Context | Intellection | Input | Achiever
"Before you are a leader, success is all about growing yourself. When you become a leader, success is all about growing others." - Jack Welch
Interim Senior Associate Dean for Students, New York City
Image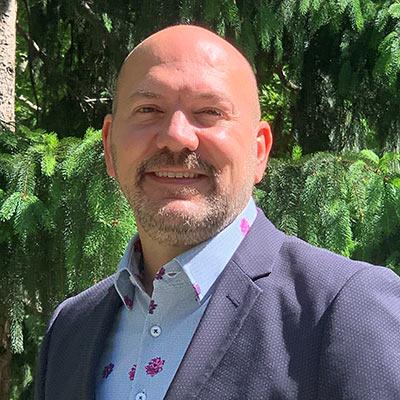 Todd Smith-Bergollo
Interim Senior Associate Dean for Students, New York City
Phone: (212) 346-1306
Email: nycstudentaffairs@pace.edu
Todd has worked in the field of student affairs for over 20 years, with positions in residence life, LGBQA and multicultural student services, civic engagement, orientation, and student activities. Todd came to Pace in 2015 to serve as the Assistant Dean for Students and Director of Student Development and Campus Activities.
Todd received his BA in Mathematics and Secondary Education from the State University of New York College at Geneseo where he got his start in the field of Student Affairs, serving as an RA and an active student leader on campus involved in student government, Greek life, and other organizations. After college he worked with teens at a non-profit agency in Nashville, TN followed by a stint in Alumni Affairs at Vanderbilt University. He moved to New York City to obtain his MA in Higher Education Administration from New York University where he then served as the Director of the Office of LGBT Student Services for several years. During this time he served in a national leadership role in the field of LGBT campus services. He then moved to Columbia University as the Associate Dean of Student Affairs, eventually serving as the Interim Dean for Community Development overseeing student activities, residence life and multicultural affairs. Todd came to Pace in 2015 as the Assistant Dean for Students and Director of Student Development and Campus Activities.
During his time at Pace he has overseen the transformation of SDACA's programs and services, including the creation of a more exciting, engaging, and informative Orientation program, an increase in the number of student organizations, and a myriad of leadership and community-building programs. Todd also serves on the boards of two student affairs professional organizations. Todd's motivation lies in providing opportunities for students to discover themselves and their passions, leading to their success in college and beyond.
Todd enjoys spending time with his husband and son, traveling to explore different cultures, and loves to bake. He has also worked with his business partner for many years to facilitate diversity and social justice workshops to faculty, staff and students at institutions of higher education and non-profit organizations.
Top 5 Strengths:
Communication | Developer | Consistency | Empathy | Positivity
Interim Associate Dean for Students, Pleasantville campus
Image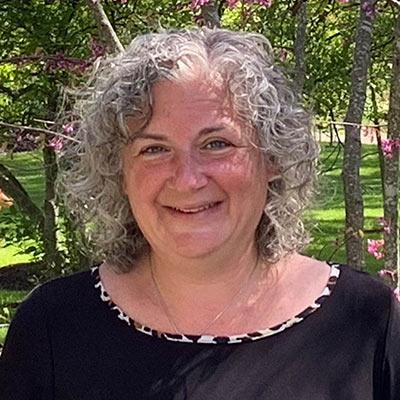 Alerie Tirsch
Interim Associate Dean for Students, Pleasantville campus
Alerie Tirsch currently serves as the Interim Associate Dean for Students at Pace University's Pleasantville campus. In this role, she is responsible for supporting the mission and vision of the Division of Student Affairs while creating and sustaining a robust student experience. She directly oversees the operations and management of the Center for Student Development & Campus Activities, the Office of Residential Life, and the Office of Community Standards. Prior to assuming the Interim Associate Dean position, Alerie also has served Pace-Pleasantville as the Assistant Dean for Students and the Director of Residential Life & Housing.
Prior to her work at Pace, Alerie served as Director of Student Life and Leadership Development at Long Island University-Post campus and Stony Brook University. Alerie helped to build the undergraduate colleges, a program that integrates first year students into the university, within the residence halls. In addition to her work with the undergraduate colleges, she taught two peer education classes and chaired several divisional and campus-wide committees demonstrating her commitment to teamwork and leadership. While working on Long Island, Alerie was an active member of the Long Island College and Student Personnel Association helping to coordinate their annual conference.
Alerie is excited to work alongside her colleagues at Pace University to continue to building future partnerships with administrators, faculty, and students. Alerie can often be found at student events or sporting events on campus.
Alerie holds a Master of Arts degree in Education from Stony Brook University and a Bachelor of Arts degree in Psychology and Anthropology from the State University of New York at Oneonta.
University Director of Housing Operations, Assistant Dean for Students
Image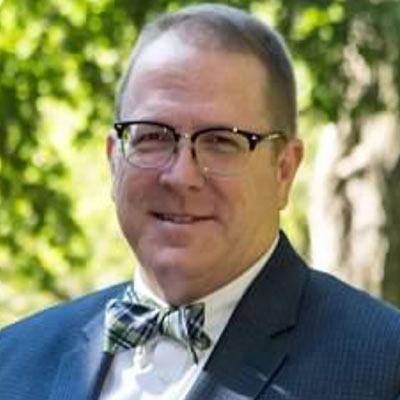 Patrick Roger-Gordon
University Director of Housing Operations, Assistant Dean for Students
Phone: (212) 346-1295
Email: housingoperations@pace.edu
 
As a Student Affairs professional for nearly 30 years, Patrick has tremendous experience in residential life, housing, orientation, leadership development, and student conduct.  He started his time at Pace in 2006 as Director of Housing and Residential Life for the New York City Campus.  In his current role, he has oversight for the business aspects of the housing programs on both the NYC and PLV campuses, as well as a number of student development and support related responsibilities.
 
Patrick received his BA in Elementary Education and his MEd in Student Personnel Administration from the University of Florida.  This is also where he also began his career in, and love for, Student Affairs, becoming a Resident Assistant and later a Graduate Residence Hall Director.  Patrick was also involved in Student Government, Residence Hall Government, and the National Residence Hall Honorary.  
 
Upon completing his graduate degree, Patrick served in Student Affairs roles at King's College (PA), New York University, and The College of New Jersey before joining Pace.  He has served primarily in housing and residential life roles, although he also spent 5 years as Assistant Dean for Student Services at The College of New Jersey School of Nursing, where he gained vital experience in academic administration.  In his time at Pace he lead the New York City campus residential life staff as it has opened three new buildings, and expanded capacityby more than 1000 students
 
Patrick enjoys spending time exploring everything New York City has to offer with his wife and three children, one of whom is a Pace Alumnus.  He is very involved with his synagogue community, where he has served on the Social Justice and Community Development Committees, and now serves in leadership of the Men's Club and New Member Committee.
 
Top 5 Strengths:
Strategic | Adaptability | Intellection | Relator | Developer