Image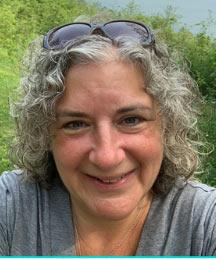 Alerie Tirsch
Associate Dean for Students, Pleasantville campus
Alerie Tirsch currently serves as the Associate Dean for Students at Pace University's Pleasantville campus. In this role, she is responsible for supporting the mission and vision of the Division of Student Affairs while creating and sustaining a robust student experience. She directly oversees the operations and management of the Counseling Center, the Center for Student Engagement, the Office of Residential Life, and the Office of Community Standards. Prior to assuming the Associate Dean position, Alerie also has served Pace-Pleasantville as the Assistant Dean for Students and the Director of Residential Life & Housing.
Prior to her work at Pace, Alerie served as Director of Student Life and Leadership Development at Long Island University-Post campus and Stony Brook University. Alerie helped to build the undergraduate colleges, a program that integrates first year students into the university, within the residence halls. In addition to her work with the undergraduate colleges, she taught two peer education classes and chaired several divisional and campus-wide committees demonstrating her commitment to teamwork and leadership. While working on Long Island, Alerie was an active member of the Long Island College and Student Personnel Association helping to coordinate their annual conference.
Alerie is excited to work alongside her colleagues at Pace University to continue to building future partnerships with administrators, faculty, and students. Alerie can often be found at student events or sporting events on campus.
Alerie holds a Master of Arts degree in Education from Stony Brook University and a Bachelor of Arts degree in Psychology and Anthropology from the State University of New York at Oneonta.