Students
Lienhard School of Nursing students receive annual national scholarship
This summer Nurses Educational Funds, Inc. (NEF) awarded a total of 32 graduate nursing scholarships to nurses attending 21 different graduate nursing programs across the United States.
Two Pace University Lienhard School of Nursing (LSN) graduate students, Audrey Arcari and Meredith Sheeha, received NEF Scholarships for 2022-2023.
Image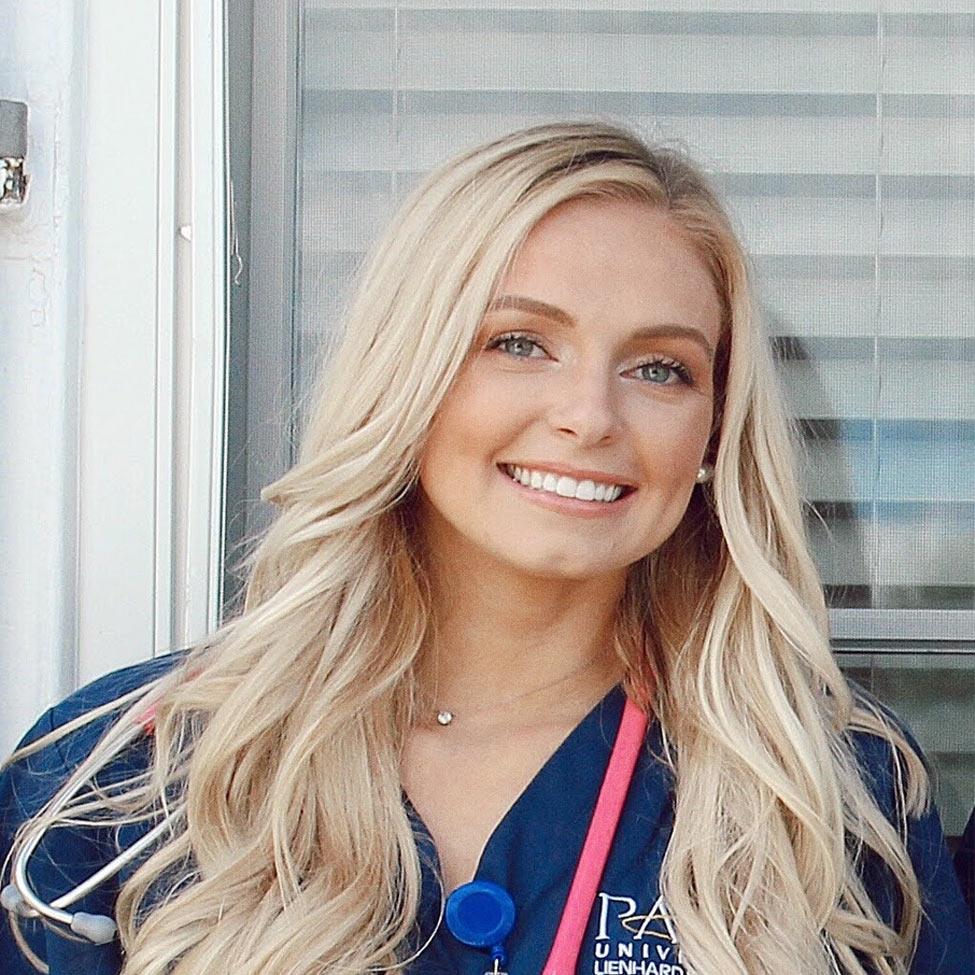 Audrey is currently enrolled in the Family Nurse Practitioner (FNP) program at Pace's College of Health Professions, where she also received her undergraduate bachelor's degree in nursing.
Throughout the pandemic, Audrey noticed the high utilization of emergency departments for primary care along with the health disparities in the LGBTQIA community. She decided to enroll in an FNP program to be a champion of primary care and promote competent care to those with disabilities.
Audrey is also a certified emergency nurse and encourages excellence in her field by precepting nurses into new roles. She became a sexual assault forensic examiner to learn more about the process in which victims are treated at the hospital and to serve as an advocate for those who have experienced emotional and physical trauma. Because positivity and kindness are two of her most important values, she started a Peer Shout-Out committee in her workplace to provide employees in the emergency department individual recognition by their peers for their outstanding patient care performances.
Meredith is also in the FNP program at Pace. She has worked as an inpatient oncology nurse at Memorial Sloan Kettering and as a home care nurse for the Visiting Nurse Service of New York assisting patients with chronic illnesses and recent hospitalizations to manage their health at home. She also volunteered for the Friends of Nurse Family Partnership, an organization that provides home care for first-time, low-income mothers. Particularly throughout the COVID-19 pandemic, this work helped paint a fuller picture of the healthcare system for Meredith and confirmed her desire to work in primary care.
As a nurse practitioner, Meredith hopes to perpetuate the positive experiences she's had in her undergraduate, graduate, and professional education through clinical and laboratory teaching. She is grateful to all the preceptors, educators, colleagues, and nurse leaders who have helped her in her career thus far and is especially thankful to the Nurses Educational Funds for making her goal of becoming a family nurse practitioner attainable.
Nurses Educational Funds, Inc., (NEF) is one of the largest non-profit professionally endorsed sources of scholarships for graduate nursing master's and doctorate degree study in the United States. It depends solely on donations to advance its mission of promoting leadership through scholarship support. This is done for professional nurses seeking masters and doctorate degrees in nursing education, practice, research, administration, and health policy.
The need for nurse leaders in the United States is more critical than ever. NEF funded scholars have become outstanding faculty and deans of schools of nursing, renowned researchers, and expert administrators – all leading change in every arena across the country and globally. Since NEF's inception in 1912, over 1,300 nurses throughout the United States have received NEF scholarships.
You can read the full biographies of all 32 Scholarship recipients for the 2022-2023 academic year on the NEF website.
The annual NEF Scholarship online application process opens October 1, 2022 and closes February 1, 2023. If you are interested in applying for a graduate nursing scholarship, please visit the NEF website application page. All the eligibility requirements for receiving a scholarship are published there.
More From Pace
Alumni
There is a saying that beauty is in the eye of the beholder and according to Dawn, beauty is also expressive. Aesthetics has allowed her to make others' dreams come true, and to her that is an art.
Pace Magazine
Pace's faculty are working across disciplines to address the health needs of today.
Pace Magazine
With the help of a nearly $2M federal grant, this inaugural cohort of nursing students is poised to change the face of patient care.