Applied Quantitative Economic Analysis and Policy, MS
Location
New York City

Westchester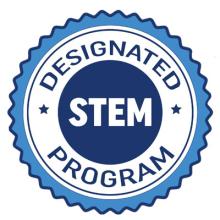 This program has STEM designation which includes benefits such as an extension for international students and a competitive edge in today's job market.
A GROWING FIELD
Your MS in Applied Quantitative Economic Analysis and Policy will prepare you to become an expert in fiscal and monetary policy, enabling you to contribute in a meaningful and rewarding way to policymakers in the environmental, health care, or public sectors and business management fields. You will be prepared to meet the growing demand for analytical jobs in diverse settings, such as government agencies, think tanks, multinational organizations, and financial institutions.
LEARN FROM THE BEST
This is the only master's program in the New York metropolitan region that combines both public economic policy and quantitative analysis in its curriculum.
With no GRE/GMAT required, the program is offered in a flexible online and hybrid learning format, either full- (12 months) or part-time (24 months).
You will gain superior, advanced training in applied economics with a special emphasis on data analytics and economic policy analysis.
TAKE COURSES LIKE…
Our rigorous course topics range from econometrics, policy analysis, game theory, health economics, and data analytics, to the culminating master's thesis.
The US Bureau of Labor Statistics predicts the number of positions for economists to increase by 14 percent through 2022. More importantly, their wages have been rapidly growing as increasing demand outpaces supply. To compete for such jobs and for prestigious PhD programs, you will need advanced training in applied economics with a special emphasis on data analytics and economic policy analysis.
ADD OPPORTUNITIES AND EXPERIENCES
This program is a reflection of the economics department's focus on policy, quantitative analysis, and research, affording it unique advantages, and builds on the department's success in the National Federal Reserve Challenge, a competition that tests undergraduate college students' knowledge of the US economy, central banking and monetary policy. The Pace University team has the distinction of winning the nationally-recognized, first-place award four times in the last six years in the national competitions in Washington, DC.
"Our program's mission echoes Pace University's strategic objective of preparing our graduates to become professionals in the field of economics and be well-prepared to make positive contributions to the world of the future as economists, business leaders, and economic educators." —Joseph Morreale, PhD, Distinguished Professor, Program Director and Chair, Department of Economics.
CHOOSE YOUR CAREER
You will be prepared for a career as an actuary, economist, financial analyst, market research analyst, operations research analyst, survey researcher, urban and regional planner, etc.
Economists' median pay in 2018 (entry level, with a master's degree), which is one of the highest paid entry level occupations (Source: Bureau of Labor Statistics)
An economics Degree has also been listed as a #7 lucrative degree (Source: CNBC)