Business Administration, BBA/Juris Doctor, JD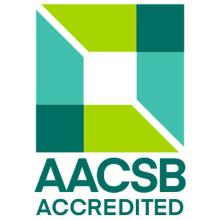 Dual accreditation by the Association to Advance Collegiate Schools of Business (AACSB) International, an elite distinction shared by fewer than 2% of business schools in the world.
Launch with a Law Degree
With a combined degree in business and law, you'll have double the opportunities and land a great role upon entering the workforce. The connection between the legal profession and business is strong, as businesses hire legal counsel both within their organizations and as outside advisers. Furthermore, knowledge of business operations and processes may help you better define your law school objectives and course of study.
A Highly Marketable Expertise
Save time and money by getting two degrees in a shorter period of time.
Benefit from maximum flexibility in your career options.
Take advantage of the strong connection between the legal profession and the business world.
Add Opportunities and Experiences
The aim of this program is to provide students with the opportunity to acquire an undergraduate education in general business, marketing, management, or finance and a law degree in various fields of practice in six years, rather than the seven years required if each degree is pursued separately. The 3 + 3 year program is an accelerated course of study in which qualified students complete between 102 and 105 undergraduate credits toward a degree and complete the remainder of the 128 credit undergraduate program in the law school. Upon satisfactory completion of the required course of study, candidates are awarded both BBA and JD degrees. The JD portion of the program is coordinated by the Elisabeth Haub School of Law in White Plains and the BBA portion is offered on the Westchester Campus for all BBA concentrations, except accounting and business analytics.
Pace Law JD candidates with an interest in business law can select from more than 35 elective courses, ranging from Banking Law to Mergers and Acquisitions. You will have opportunities to learn through hands-on experiences including corporate law externships and our Investor Rights Clinic, where you can pursue securities arbitration. Pace Law's centralized location allows you to network within the New York metropolitan area's business and legal communities.
Depending on your particular area of interest, you may choose one (but not both) of two tracks within the Business Law Path to Practice: (a) Corporate; or (b) Financial Compliance.
The Haub Food and Beverage Law Clinic is the first in the country entirely dedicated to providing direct, transactional legal services to food and beverage clients. Under faculty supervision, law students in the Clinic represent farmers, food and beverage entrepreneurs, and nonprofit organizations. The Clinic's legal services help clients expand access to local, healthy food in underserved communities, start or expand mission-driven business ventures, steward the preservation and transitioning of farmland for future generations of farmers, and implement innovative and sustainable production, processing, and distribution practices.
Admission
Applicants must meet the independent admission requirements of each school in order to be admitted to the combined program. Students should begin study in the Lubin School of Business and apply to the Elisabeth Haub School of Law in their junior year. Students may apply to the law school after earning 96 credits in the undergraduate program. If admitted, they would then enroll as a first year student at the law school campus in replacement of their senior year.
Students may only be admitted to the BBA/JD with a minimum high school average of 85 and an SAT score of 1100. While enrolled at Pace, students must maintain a 3.0 GPA and obtain a final cumulative GPA of at least 3.2. Students who are not admitted to the law school would still have to complete 128 credits (except for General Business majors who complete 120 credits) to earn an undergraduate degree in business from Pace University.
Pace University will waive application fees for 3+3 candidates applying to law school, but students must meet all admissions requirements. Applicants should have an LSAT score of at least 153 (75th percentile) and a 3.2 or higher GPA in the undergraduate program. Students may require an interview and letters of recommendation.
Lubin students interested in the program should contact their adviser to obtain counseling from the Law School Admissions Office and apply directly to the law school through the Law School Admission Council.
Choose Your Career
Students seeking legal careers working with corporations, non-profits and governments benefit from learning the language and operations of business. This accelerated program prepares you for a law career and Haub Law offers a number of business specialties.
student-to-faculty ratio in the Law School
of Lubin's class of 2022 bachelor's graduates are employed or continuing their education or service (Source: Pace University Career Services)
PayScale ranks Pace University among the top 9% of colleges that provide the best return on investment. (Source: PayScale College Salary Report)