Marketing, Global Marketing Management, BBA
Location
New York City

Westchester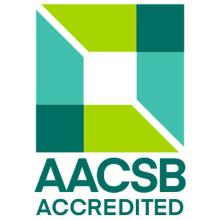 Dual accreditation by the Association to Advance Collegiate Schools of Business (AACSB) International, an elite distinction shared by fewer than 2% of business schools in the world.
On the Forefront of Management
With a BBA in Global Marketing Management from Pace's Lubin School of Businesses, you can go anywhere for the career you seek—bringing your skills, connections, and savvy to bear on exciting and dynamic challenges in brand management, customer analysis, market research, product planning, and more. Our international focus will expand your knowledge and perspective on global business.
Gain a Global Perspective
Take advantage of real-world projects and experiential learning opportunities.
Connect with a network of alumni who are leaders in the industry.
Take your studies abroad to see marketing in action around the world.
Add Opportunities and Experiences
Lubin's BBA in Global Marketing Management program will enable you to develop knowledge of marketing principles in the context of the highly technical global economy. And through international field study courses, you'll be able to live, learn, and develop your marketing acumen in countries around the world. The BBA in Global Marketing Management offers an international perspective of the advertising and marketing profession—business customs and practices in different cultures through intensive study, international field study trips, and semester abroad opportunities.
We leverage our excellent connections in the business world with high-ranking professionals worldwide. You'll meet with foreign business managers, educators, and government officials to discuss contemporary issues and business practices. Our curriculum will provide you with essential skills to succeed in international business settings: effective workplace communication, critical thinking, problem solving, decision-making, and interpersonal skills.
You will have the opportunity to start developing your managerial skills right on campus by becoming a student leader in one of our many professional student clubs, including the American Marketing Association, Beta Gamma Sigma, the Ad Club, and many more.

"Without a doubt, my internship experience has certainly prepared me for the future. It's opened my eyes to an industry I knew very little about before. I've learned so much and have built great relationships with my co-workers. It's taught me the importance of networking, and also how to properly conduct myself in a corporate setting. Whether it's a big or small task, I always push myself to produce the best quality of work because employers take note of that." —Diego Caro Ramirez '17, Negotiator, National Integrated Investment, GALE
Choose Your Career
Account Executive
Brand Manager Event Planner
Event Promoter
Group Sales Manager
Market Research Analyst
Media Analyst
Media Planner
Retail Store Buyer
Where Graduates are Employed
Bank of America Merrill Lynch
Gartner
Gucci
Interpublic
Liberty Mutual
MassMutual
McGraw-Hill
New York Times
Nielsen
Omnicom Media Group
Univision
VaynerMedia
ViacomCBS
Vineyard Vines
Virgin Media
WarnerMedia
ZARA
nationwide average salary for marketing managers (Source: US Bureau of Labor Statistics)
of Lubin's class of 2022 bachelor's graduates are employed or continuing their education or service (Source: Pace University Career Services)
PayScale ranks Pace University in the top 9% of private US colleges that provide the best return on investment