Marketing, Digital Marketing, BBA
Location
New York City

Westchester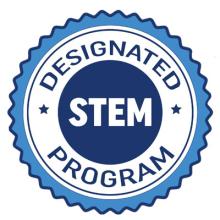 This program is STEM designated, which means you will be trained in areas of technology that are in high demand with United States employers. International students studying in person on student visas will be eligible for an Optional Practical Training (OPT) extension of 24 months, for a total of 36 months.
Master the Digital World
This innovative program is designed for you to get ahead of the pack, so you can go out and make an impact in the career you're meant for. With a BBA in Digital Marketing, you can develop increasingly vital online marketing strategy and information technology skills. As a digital marketing professional, you'll have both the conceptual background and the tools to develop actionable digital strategies in search engine optimization, social media, mobile technologies, data science, visual analytics, and e-commerce that will lead to the success of your organization and your career.
Thrive in an Exciting Industry
Take advantage of real-world projects and experiential learning opportunities.
Assess the impact of digital technology using visual analytics tools and techniques.
Develop digital marketing communications strategies and analyze the financial impact on firm goals.
Add Opportunities and Experiences
Lubin's BBA in Digital Marketing program was created in collaboration with the Seidenberg School of Computer Science and Information Systems. This interdisciplinary collaboration allows students to tailor their degree to their specialized interests in web authoring, cybersecurity, design thinking, and emerging technologies. Students in this major conduct secondary research using digital platforms to prepare a situation analysis; they also use appropriate digital tools for planning and evaluating online campaigns within the legal boundaries affecting firms.
Overall, the program equips students with knowledge and skills covering a broad spectrum of marketing activities. As digital technologies continue to evolve, marketers must adapt strategies and make business decisions in a continually changing environment. Students acquire a solid foundation in the advertising and marketing profession's application of marketing principles in the context of the highly digitized global economy, an in-depth understanding of online marketing strategy and information technology, and a keen sense of 21st-century marketing and the skills employers are seeking.
Guest speakers will bring their unique knowledge and perspectives into the classroom. Our professors partner with companies to integrate real-world projects into the curriculum and to provide career opportunities to our students. Additionally, students can join the Interactive and Direct Marketing Lab, an in-house consulting agency that works with multiple clients.

Through the resources and opportunities that Lubin offers, I have been able to push myself to my highest potential and expand my personal and professional network. Thanks to Lubin's constant encouragement to help students grow and succeed, I feel prepared to enter the real world as a professional.

—Aishna Kumar '22, Digital Analyst, Nagarro
Choose Your Career
Career Options
Analytics Manager
Blogger/Social Media Copywriter
Brand Ambassador
Chief Marketing Officer
Community Manager
Digital Marketing Analyst
Digital Media Account Executive
Director of Communications
Director of Marketing and Social Media
Director of Public Relations and Social Media
Mobile Marketing Media Planner
Search Engine Marketing Strategist
nationwide average salary for marketing managers (Source: US Bureau of Labor Statistics)
of Lubin's class of 2022 bachelor's graduates are employed or continuing their education or service (Source: Pace University Career Services)
PayScale ranks Pace University in the top 9% of private US colleges that provide the best return on investment