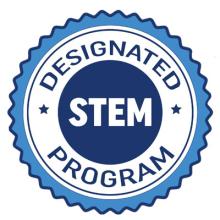 This program is STEM designated, which means you will be trained in areas of technology that are in high demand with United States employers. International students studying in person on student visas will be eligible for an Optional Practical Training (OPT) extension of 24 months, for a total of 36 months.
Launch With In-Demand Skills
There is an exploding need for professionals in every field who can analyze and manage data to make effective business decisions. Our Lubin MBA in Business Analytics gives you the technical edge for a satisfying analytical career in data analytics, financial engineering, risk management, market research, or management consulting.
Leverage Your Logical Approach
Acquire in-demand skills for the manipulation, extraction, and analysis of data, as well as quantitative modeling for decision-making.
Take advantage of internship placement and other career opportunities.
Benefit from industry growth and upward mobility.
Add Opportunities and Experiences
Learn to solve the most difficult business problems and launch your career in New York, the metropolitan center of worldwide business. Our MBA in Business Analytics offers training in the cutting-edge tools and analytical techniques that are in high demand. The Bureau of Labor Statistics considers data science in the top 20 fastest growing occupations and has projected 36% industry growth from 2021–2031, much faster than average for all occupations. And data scientists are #3 on Glassdoor's list of the "50 Best Jobs in America for 2022" as ranked by number of job openings, salary, and career opportunities.
The curriculum provides comprehensive analytics skills: analysis and modeling techniques that cover the whole spectrum of descriptive, predictive, and prescriptive analytics—ad hoc reports, data visualization to regression, data mining, and optimization. You will learn how to solve real-world business problems with cutting-edge software tools like R, SQL, Excel, and Tableau.
Student life includes a Business Analytics student organization: the Pace Chapter of INFORMS (Institute for Operations Research and the Management Sciences). INFORMS hosts guest speakers from the industry and organizes social activities for Business Analytics students. It has ties with the New York Metro Chapter of INFORMS, the local chapter of professionals in the field.
"I always believe that marketing should be done in a more objective way. And data science led me to know more about the quantitative way of understanding consumers and shoppers. Psychology got me to think about how people make decisions and choices. Consumer behaviors drove me into marketing." —Professor Vishal Lala, PhD
Choose Your Career
Career Options
Business Analyst
Data Analyst
Financial Analyst
Management Consultant
Market Research Analyst
Operations Analyst
Operations Research Analyst
median annual salary for data scientists (Source: Bureau of Labor Statistics)
of Lubin's class of 2022 master's graduates are employed or continuing their education or service (Source: Pace University Career Services)
 launch your career with Lubin connections through our robust alumni network