Environmental Studies, BA
Location
New York City

Westchester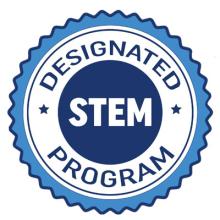 This program is STEM designated, which means you will be trained in areas of technology that are in high demand with United States employers. International students studying in person on student visas will be eligible for an Optional Practical Training (OPT) extension of 24 months, for a total of 36 months.
A 360-Degree View
In the environmental studies program, you will critically analyze key issues such as sustainability, pollution, poverty, biodiversity, and resource use, with the goal of equipping you with the knowledge and skills needed to help find effective and just solutions to our current environmental challenges. Our interdisciplinary approach provides the educational vehicle to thoroughly examine issues from a variety of perspectives: economic, ethical, political, historical, and scientific.
Understanding the Environment
Recognize the role humans play in the dynamic between nature and culture.
Understand environmental issues from different approaches.
Develop employable skills in research techniques and problem-solving.
Take Courses Like…
Courses in this program can be tailored to suit your career objectives, as well as provide you with many opportunities to gain hands-on experience beyond the classroom through fieldwork and internships.
Add Opportunities And Experiences
Working with community partners, you'll have the opportunity to engage in hands-on experiences through course projects, internships, research projects, and community service, tackling environmental issues affecting our region and the world.
You'll conduct research with faculty who consist of scientists, geographers, philosophers, sociologists, and anthropologists concerned with the interaction between humans and the natural world.
Our students regularly partner with organizations such as:
American Museum of Natural History
Billion Oyster Project
Nature Conservancy
Office of Climate and Environmental Justice
Pocantico River Alliance
Riverkeeper
Rockefeller State Park Preserve
Stone Barns Center for Food and Agriculture
Student Conservation Association
Teatown Lake Reservation
Westchester County Parks and Recreation
Wildlife Conservation Society
US Environmental Protection Agency
Join a Student-Led Club
The Pace Sustainability Initiative (NYC Campus) is a student organization that teaches, assists, and proposes sustainability initiatives aimed at increasing the efficiency of resource use, reduction of waste, and preservation of ecosystems and animal species.
NATURE (Westchester Campus) is a student organization that serves as an outlet for students who have an appreciation and concern for the natural environment, engaging students and forging a sense of responsibility to environmental stewardship.
GreenPace Sustainability Committee
GreenPace Sustainability Committee (both campuses) serves as an incubator of ideas where students, faculty, staff, and administrators can develop sustainability proposals, create research projects, and implement various green practices while involving the Pace and outside community.
"As an Environmental Studies major, there are so many resources available to me on campus, such as the Nature Center, Choate Pond, and the Environmental Lab, as well as supportive staff and faculty at the Dyson College of Arts and Sciences."—Rachael Daniels '22
Choose Your Career
Many of our students go on to advanced environmental degree programs at Pace or at other renowned institutions, or to careers in environmental law, environmental journalism, environmental education, and wildlife conservation. Additionally, graduates have worked as lobbyists on the state and federal level.
Career Options For Graduates Of This Degree Program
Our graduates have gone on to graduate studies or work in fields such as:
Environmental education
Environmental ethics
Environmental journalism
Environmental management
Environmental law
Environmental policy
Environmental remediation
Marine biology
Natural resources and sustainable development
Urban planning and design
Zoology
Where Graduates Are Employed
American Alpine Club
American Museum of Natural History
Ciba-Gigy
Department of Environmental Protection (NYS and NYC)
Department of Parks and Recreation (NYS and NYC)
Federal Emergency Management Agency (FEMA)
GrowNYC
Hudson River Park Trust
Long Island Sound Taskforce
NYC Governor's Office of Storm Recovery
NYC Housing Authority
NYC Parks Department
NY/NJ Port Authority
Royal Caribbean International
Smithsonian National Zoo
Westchester County Department of Conservation
Wildlife Conservation Society
World Cocoa Foundation