Marketing, BBA/Social Media and Mobile Marketing, MS
Location
New York City

Westchester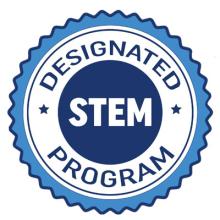 This program is STEM designated, which means you will be trained in areas of technology that are in high demand with United States employers. International students studying in person on student visas will be eligible for an Optional Practical Training (OPT) extension of 24 months, for a total of 36 months.
Maximize Your Time
Give employers double the reason to bring you into the fold with our combined BBA in Marketing and MS in Social Media and Mobile Marketing, which offers a fast track to earning two degrees in five years. You will take only 120 credits at the undergraduate level (eight fewer than required for the BBA degree) and complete your second semester senior year in our 30-credit graduate program. The admissions process is seamless, and with a GPA over 3.2, you can waive the GMAT/GRE requirement.
Speed Time to Completion
Evaluate and measure communications campaigns to reach your target market
Segment and target markets for social media and mobile strategies
Leverage your marketing skills and knowledge in social media and mobile marketing
Add Opportunities and Experiences
With a Lubin BBA in Marketing and MS in Social Media and Mobile Marketing, you'll be prepared for a lifetime of success in any number of professional settings. You will have coursework in global marketing management, advertising and promotion, sports marketing, or digital marketing. Further, you'll learn the necessary competencies to work for a Fortune 1000 firm, the communications division of a global corporation, an ad agency conglomerate, on Madison Avenue, for an internet giant or start up, and everywhere in between. Our students graduate with an intellectual foundation, real-world savvy, and the professional connections to launch and advance their careers.

Through this program, you will acquire the knowledge, tools, and multidisciplinary skills to distinguish yourself in whatever industry you choose. For the bachelor's degree component of the program, students select an undergraduate marketing specialization— Advertising and Integrated Marketing Communications, Digital Marketing, Global Marketing Management, or Sports Marketing—and apply social media and mobile marketing knowledge to the field. Ultimately, the BBA in Marketing and MS in Social Media and Mobile Marketing combined program offers the ultimate blend of strategy and science for creating, delivering, and managing brand communications.
"My favorite Lubin experience was participating in—and winning!—marketing data science competitions, organized by marketing firms Publicis and Group M. I still find the knowledge and skills I obtained during those competitions an invaluable contribution to my day-to-day strategic and tactical tasks at work." —Elina Nesterova '17, Social Media Director, Solve(d)
Choose Your Career
Career Options
Director of Mobile Marketing
Director of Online Communications
Director of Social Marketing and Brand Communications
Director of Social Media Strategy
Engagement Manager
Multimedia Communications Specialist
Online Content Coordinator
Social Media Account Executive
Where Graduates are Employed
Barneys
Bayer Healthcare
Booz Allen
Cartier
Consumer Reports
Coty
Diesel
Disney
Giorgio Armani
Group M
IBM
Michael Kors
Morgan Stanley
Nature Major
NYSE/Euronext
Ogilvy Advertising
Saks Fifth Avenue
Scentbird
Sony Music
Universal Music
Y7 Studio
Zenith Optimedia
median salary for advertising, promotions, and marketing managers (Source: Bureau of Labor Statistics)
of Lubin's class of 2022 master's graduates are employed or continuing their education or service. (Source: Pace University Career Services)
projected growth in employment of market research analysts from 2021–2031 (Source: Bureau of Labor Statistics)