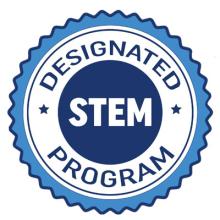 This program is STEM designated, which means you will be trained in areas of technology that are in high demand with United States employers. International students studying in person on student visas will be eligible for an Optional Practical Training (OPT) extension of 24 months, for a total of 36 months.
Advocate for Kids
If you have an educational background in psychology, the master's in school psychology gives you the opportunity to leverage your knowledge to enter into the critically important field of school psychology. Upon completion of this program, you will be ready to provide psychoeducational services at schools assisting students, educators, and parents. Graduates typically provide assessment, consultation, and intervention services in school settings.
Practitioner-focused Training
Develop the skills to provide assessment and intervention services for individual children and adolescents.
Learn to design and implement school research and evaluation projects, and to assist teachers and other educational professionals.
Bilingual specialization available to qualifying students.
Take Courses Like…
Add Opportunities and Experiences
Valuable Field Experience
Fieldwork is a core piece of your experience in the MSEd in School Psychology program. It begins with experiential activities through Pace University's Thomas J. McShane Center for Psychological Services and extends to training opportunities in New York metropolitan area school districts. The program also includes a final school psychology internship, typically in a school district in the metropolitan area.
Qualified bilingual students may choose to complete additional coursework and practicum experiences that enable them to provide school psychological services to children in both monolingual and bilingual settings. Graduates with a Bilingual School Psychology specialization are eligible for the Bilingual Education Extension to the New York State training certificate in School Psychology.
Choose Your Career
With the 69-credit hour MSEd in School Psychology degree program, you'll be fully prepared to provide psychoeducational services in the school setting.
Graduates are primarily employed in school settings and many go on to doctoral study.
What Your Need to Know
Admission to the MSEd program is open to qualified holders of a bachelor's degree from an accredited institution. Students may undertake the program on a full- or part-time basis. Full-time students must complete the requirements within five years and part-time students within seven years. Candidates must fulfill the residency requirements of 30 credits at Pace University, including at least one year of full-time study. Application deadline is January 1.