The Helene T. & Grant M. Wilson Center for Social Entrepreneurship was created in 2005 to serve the nonprofit community and Pace University. Devoted to honing the risk-taking spirit and managerial skills of nonprofit organizations, the center was launched with a pledge from Helene and Grant Wilson, Boston-area entrepreneurs and philanthropists whose philanthropic endeavors convinced them that entrepreneurial management can help social ventures increase their impact.
Vision
To be one of the leading university centers dedicated to growing scholars of social enterprise, social entrepreneurship and nonprofit studies, and to be a recognized source of research and education in these fields, specifically by:
Inspired Education: Cultivating the next generation of interdisciplinary nonprofit and social enterprise leaders by offering both education and leadership development.
Research to practice: Creating a diverse portfolio of research projects focused on identifying and addressing immediate issues facing nonprofits and social enterprises.
Recognized voice: Sharing knowledge and highlighting trends and challenges in the sector, as well as the work of unique nonprofits and social enterprises, through a broad array of channels to directly influence practice.
Energetic community: Fostering a collaborative community of faculty, students, alumni, and practitioners.
The Wilson Center will be both entrepreneurial and collaborative in pursuing these goals and identifying the resources needed to successfully accomplish the vision.
Mission
The mission of the Helene T. and Grant M. Wilson Center for Social Entrepreneurship is to promote social change through entrepreneurship. The Center furthers this mission by serving Pace students across all disciplines, social enterprises and nonprofit organizations with education, research, communication, and advisory service. To learn more about the Helene T. and Grant M. Wilson Center for Social Entrepreneurship read our 2019 Report.
About Helene & Grant Wilson
The important work of the Wilson Center has been made possible by the vision and support of our benefactors, Helene T. Wilson and her husband, Grant M. Wilson. The Center celebrates and honors the legacy of Helene and Grant, entrepreneurs, philanthropists and dedicated community leaders, who are remembered for their extraordinary generosity and their enthusiastic entrepreneurial energy and vision.
Image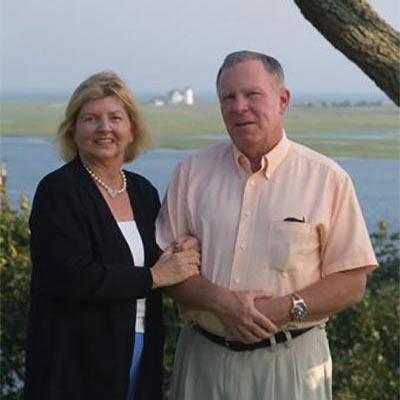 Helene Wilson was a 1966 Pace graduate who majored in marketing who founded and operated gift and home accessory stores on Cape Cod. Her late husband, Grant Wilson, was a 1963 MIT engineering graduate who became a private investor. He organized, co-founded, or invested in dozens of businesses in fields ranging from manufacturing and real estate to the Internet, including Cape Air in Hyannis, Massachusetts, and Carlisle Plastics in Minneapolis. One of his smaller ventures involved financial backing for MagicFire, a Natick, Massachusetts firm that puts microchips in fireworks to precisely synchronize their explosions with music.
The Center recognizes the Wilson family's interest in entrepreneurial philanthropy directed at improving the leadership and managerial effectiveness of nonprofit organizations. To manage their philanthropy, the Wilsons established Carlisle Services, which later became the Carlisle Foundation. The foundation supported innovative projects aiding alcohol and substance abuse prevention, domestic violence prevention, the homeless, and education, almost exclusively in New England. Helene Wilson lent her support to causes including the Vietnam Veterans of America Foundation's Campaign for a Landmine Free World, for which she and her husband sponsored a private benefit performance by Grammy Award winner Emmylou Harris.