Each year the Wilson Center brings a respected Social Entrepreneur in Residence into the Pace University community. This leader shares experience and wisdom and helps the Pace Community to understand the challenges and opportunities facing nonprofit organizations and community leaders. The Center began the first program in Fall 2005, naming Susan Rodgerson as its first Social Entrepreneur in Residence. Rodgerson was the first of several social entrepreneurs that shared how they started their organization, what they have accomplished, and how they plan to further their mission. Subsequent social entrepreneurs in residence include Charles Best, founder of DonorsChoose.org and the MacArthur "Genius" Majora Carter, founder of Sustainable Bronx.
Image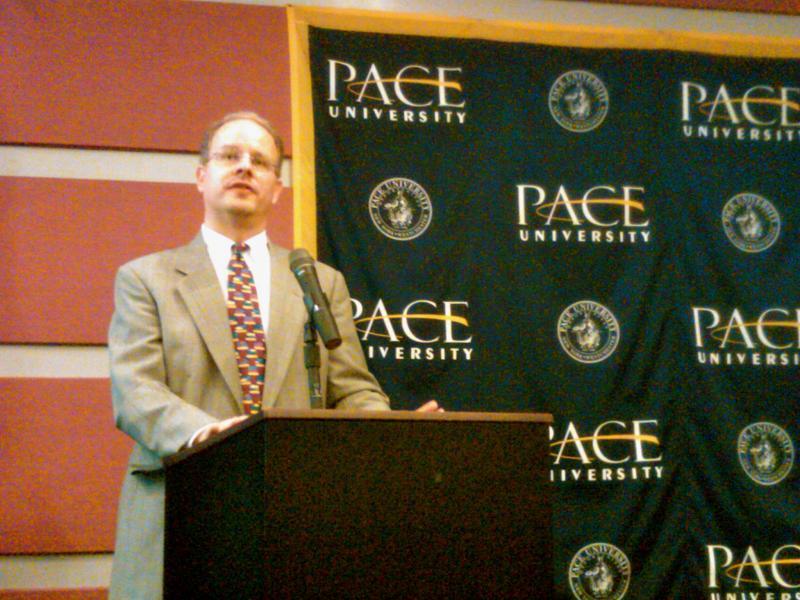 The Greyston Foundation and Bakery was chosen as the first Social Enterprise in residence. By partnering with entire organizations, we provided relevant and accessible models for students and faculty while promoting the mission of the in residence organization. Furthermore, while not being restricted to an individual leader's schedule, we found presentation times that are convenient for the social enterprise leaders, students, faculty, and staff. To attract a diverse audience, the Wilson Center reaches out to the Pace community and beyond via email, the Web, the Pace Pulse, and flyers on our various campuses. The community members we will target include employees, volunteers, and leaders of local nonprofits, prospective students, and potential donors from the region. This is an ongoing program focusing on a different social entrepreneur/enterprise each year.
The Social Enterprise in Residence program offers the In-Residence organization the opportunity to fully participate in the academic life of the Wilson Center and Pace University. During their time at Pace, representatives from the Social Enterprise in Residence will:
Give at least one public talk for faculty members and students;
Make a small number of guest presentations to Pace University classes; and
Host at least one Pace University student as a Summer Funded Intern.
Recent Social Enterprise in Residence
Impact Hub New York City
Image

Impact Hub New York City, a certified B Corporation, is located in the Tribeca neighborhood of Downtown Manhattan. This membership-based community space connects social entrepreneurs, activists and drivers of social innovation to resources that can help catalyze their impact. Through its worldwide infrastructure of more than 15,000 members, these change agents leverage the power of entrepreneurship, collaboration and network to generate and advance inovative approaches to local and global, social and environmental challenges. Since 2008, their Social Capital Markets Conference (SOCAP), has been dedicated to accelerating a new global market at the intersection of money & meaning, this annual event is the largest conference for impact investors and social entrepreneurs. With more than 83 physical spaces around the world, the Impact Hub network is a global force for the new economy.
Past Social Entrepreneurs and Social Enterprises in Residence
Latino U College Access, Inc.
Latino U College Access, Inc. is a nonprofit organization with the mission of making college dreams a reality for first generation Latino youth. They are a resource center that provides college access and guidance to first generation Latino youth and their families. They help students successfully maneuver the admissions and financial aid process and ensure that they are prepared to graduate college. Latino U College Access affects change through partnerships with local school districts, post secondary institutions, local nonprofits and businesses to bring programs directly to students and their families. In only three years, Latino U received recognition and support from The College Board and The White House Initiative on Educational Excellence for Hispanics for their community work and efforts to increase college going and completion rates among Latinos. Through a series of programs that inform, guide and support students to apply, enroll and succeed in college, Latino U ensures that neither economic nor cultural barriers prevent students from reaching their full academic and life potential.
Impact America
Impact America is the evolution of Jalia Ventures, a three-year minority-focused impact investing initiative that was executed with the support and collaboration of leading investors, accelerators, community organizations, university programs, and industry experts across the country. With the support of Serious Change, LP and Josh Mailman, Kesha Cash launched and managed this initiative. Kesha deployed $5 million of which $3.5 million was invested into 9 minority owned companies to create the Jalia Ventures demonstration portfolio. Prior to Jalia Ventures, Kesha spent three years as a mergers and acquisitions analyst at Merrill Lynch and then six years as a consultant to inner-city businesses in Los Angeles and Puerto Rico. In the summer of 2009, Kesha worked in London at Bridges Ventures, a leading $475 million UK private investment firm that delivers both financial and social returns. Kesha is a lifetime member of the Social Venture Network. She received her BA in Applied Mathematics from the University of California, Berkeley and her MBA from Columbia Business School.
Stoked Mentoring
Image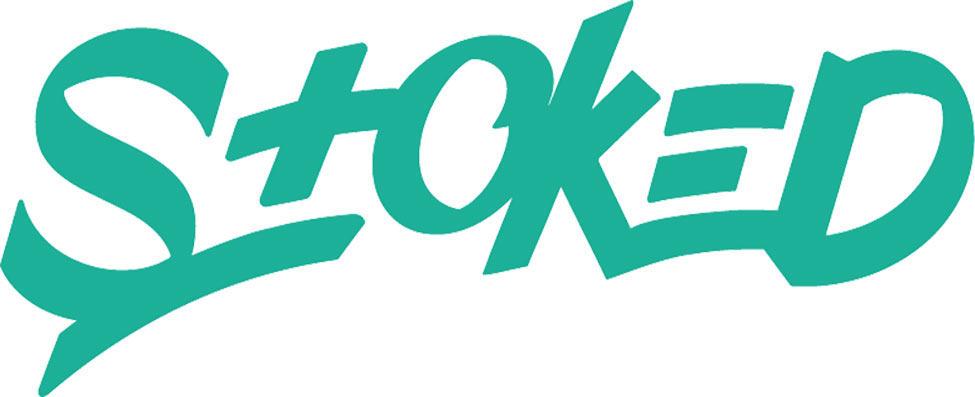 Stoked addresses issues in the community such as lack of positive role models, limited resources for activities that tie life skills and sports together, and a prevalence of troubling influences that can lead to jail time, teen pregnancy, drug use, etc. The program emphasizes learning communication and networking skills, the value of community service, tools to overcome fear and build trust, and goal setting to overcome obstacles. Having the presence of Stoked Mentoring and Steve Larosiliere on Pace campus will offer students lessons in leadership and inform them of an innovative approach to modern nonprofit and social enterprise models.
Greyston Foundation
During the 2009-2010 and 2010-2011 academic years, the Greyston Foundation and Bakery was the Wilson Center's Social Enterprise in Residence. Representatives from Greyston sat on our Pitch Contest judging panel, delivered presentations to Pace graduate students, welcomed our team for numerous site visits and tours, and hosted a Wilson Center Funded Summer Intern.
Greyston Foundation has become a national model for comprehensive community development. Recognized as a pioneer in "social enterprise," Greyston uses entrepreneurship to solve the problems of the inner city and reduce reliance on external funding sources.
Greyston Bakery, a for-profit business, has a double bottom line. "We don't hire people to make brownies, we make brownies in order to hire people." Those we hire at the bakery are considered to be "hard to employ." The bakery is just one of the Foundation's enterprises. Today, Greyston programs reach 2,200 community members annually.
Greyston Foundation's mission is to support low-income individuals and families as they forge a path to self-sufficiency and community transformation. Greyston is an entrepreneurial and spiritually grounded organization that operates an integrated network of programs in Westchester County providing jobs, workforce development, housing, youth services, community gardens, and health care.
Majora Carter
Executive Director and Founder of Sustainable South Bronx.
Image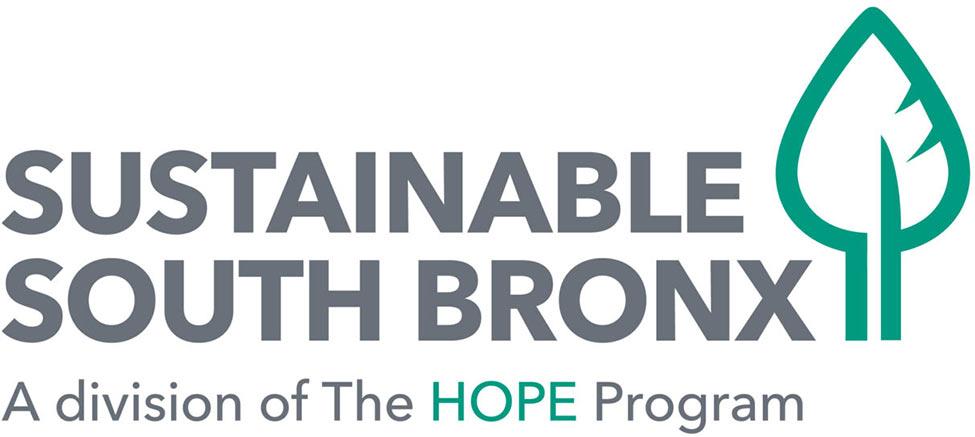 As the Wilson Center Social Entrepreneur in Residence, Majora Carter delivered a keynote address at the Third Annual Pace Pitch on Friday November 17, 2006 at the Michael Schimmel Center for the Arts at Pace University.
Majora Carter was born, raised, and continues to live and work in the South Bronx. Her career takes her around the world in pursuit of resources and ideas to improve the quality of life in her environmentally challenged community. She founded Sustainable South Bronx in 2001 to fight for environmental justice through innovative, economically sustainable projects that are informed by the needs of the community. Her vision, drive, and tenacity earned her a 2005 MacArthur Fellowship.
Sustainable South Bronx is demonstrating solutions for persistent urban public health and economic problems, and looming global climate change concerns, by creating a beautiful physical environment, demonstrating cool and green roof technologies, working to replace an underutilized expressway with positive economic development, and implementing the Bronx Environmental Stewardship Training program - seeding her community with a skilled green-collar workforce with both a personal and economic stake in their urban environment.
Majora Carter on Video
Each year, the TED conference hosts some of the world's trusted voices, convention-breaking mavericks, icons, and geniuses. Below is a 20-minute video of Majora Carter's presentation at TED in February 2006, in Monterey, CA.
Charles Best
Founder and CEO Charles Best, DonorsChoose
Image
As the Social Entrepreneur in Residence, Charles Best, the founder and CEO of DonorsChoose, will meet with students and faculty to explore this Web-based nonprofit organization that enables individual donors to fulfill needs and foster innovation in public school classrooms. DonorsChoose offers a simple way to provide students in need with resources that public schools often lack. At the site, teachers submit project proposals for materials or experiences their students need to learn. These ideas become classroom reality when concerned individuals, called "Citizen Philanthropists," choose projects to fund.
DonorsChoose has the mission to improve public education by engaging citizens in an online marketplace where teachers describe and individuals can fund specific student projects. It envisions a nation where students in every community have the resources they need to learn.
Since its inception, the organization's achievements include:
7,000 teacher users with 10,000 projects funded by donors in all 50 states. $5 million worth of resources delivered to 300,000 students in New York City, Chicago, Los Angeles, San Francisco Bay Area, North and South Carolina.
Highlighted by New York Times as "the future of philanthropy," by Oprah Winfrey as "revolutionary," and by Barron's as one of 5 nonprofits "changing the face of charity."
Recipient of 2004 Technology Laureate bestowed by Tech Museum of Innovation.
Winner, 2005 Amazon Nonprofit Innovation Award. Selected as "America's most innovative charity" from 1,000 applicant organizations.
Replicated in China and South Korea.
Since 2000, DonorsChoose has grown from an experiment at a Bronx public school to a thriving organization serving 2,998 public schools. Fueled at first by word of mouth, DonorsChoose has achieved exponential growth, quadrupling the resources delivered to classrooms for each of the last four years.
Image

Project proposals at DonorsChoose range from "Where Did All the Pencils Go?" ($60), to "Dictionaries for At-Home Use" ($259), to "Geological Field Trip" ($2,000). Most proposals are not simply requests for materials but fantastic ideas for helping students learn. Thanks to the participation of dedicated and imaginative teachers, DonorsChoose has become a showcase of original and successful student projects. Best founded DonorsChoose in the spring of 2000 at Wings Academy, an alternative public high school in the Bronx where he taught social studies for five years. Charles graduated from St. Paul's School with the scholar-athlete award in 1994, and graduated Phi Beta Kappa from Yale in 1998. He then spent a year studying wood sculpture at the School of Fine Arts in Guadalajara, Mexico; helping to train Tzotzil Indians as teachers in Chiapas, Mexico and teaching Spanish literacy at a farm/orphanage in the Nicaraguan highlands.
Susan Rodgerson
Executive/Artistic Director, Artists for Humanity
Image

A lifelong artist and entrepreneur, Susan Rodgerson directs the Boston-based Artists For Humanity, a nonprofit youth development organization she co-founded with six urban teens in 1990. AFH, which Rodgerson calls her life work, followed many years of teaching large-scale collaborative painting to young people in every possible venue - school and church parking lots, playgrounds, and the back of her car. She has developed AFH from a small painting studio to an internationally recognized leader in the youth arts field.
Artists For Humanity enables Rodgerson and her many dedicated staff, supporters, partners, and participants to challenge themselves in many ways - to create, to grow, to give a voice to talented young people, and to make a contribution to the community. Tapping a wealth of young people hungry for the opportunity to share their voices with the world, the organization developed a structured, four-year paid apprenticeship program that pairs teens with experienced artists in a broad range of fine and commercial arts for product development and services to the business community. Rodgerson's most recent challenge involved overseeing the design and development of the EpiCenter, AFH's energy sustainable studio and gallery facility in Boston's Fort Point Arts District. She also completed a comprehensive business planning effort that outlines the strategic expansion necessary for ensuring the optimal use of the EpiCenter as a community and cultural resource.
Over the years, Rodgerson has created and refined Artists For Humanity's replication model. In 2002, she helped develop Riverzedge Arts Project, an AFH "seeding" in Rhode Island, which she continues to cultivate as a mentor and member of its board of advisors.
Widely recognized as an innovative leader in the field of social entrepreneurship, Rodgerson has initiated and participated in many micro-enterprises and nonprofit events, serving and enlisting disenfranchised groups. In 1986, she helped Hopi and Dineh elders to defend sacred lands through utilization of the art economy. In 1988, she developed and managed a successful cottage industry working with immigrant women.
Susan Rodgerson has served on several nonprofit boards, including the Art Connection, MovemenTech, and the Riverzedge Arts Project. She has been a guest speaker on social entrepreneurship, arts and education, arts and economic development, and the role of the arts in conflict resolution in diverse settings including the business schools at Harvard and Stanford, the Presidential Coming Up Taller Awards Ceremony, and conferences in Los Angeles, London, and Belfast, Northern Ireland.
Rodgerson attended Radcliffe College and the Art Institute of Boston, studying fine art and art history. She has exhibited widely in the Boston area and is the recipient of numerous awards including the 2005 Alumni Community Service Award from Lesley University, the 2004 Changing People's Lives Award from Grand Circle Foundation, the first Carlisle Foundation Creative Entrepreneurs Award in 1999, the Art Institute Winkleman Award for Drawing, and one of the Top 100 Finalists for the 2004 Volvo for Life Awards.