Each year the Wilson Center for Social Entrepreneurship funds four fellowships for Pace University faculty to grow our diverse portfolio of research projects with a focus on the identification and analysis of issues facing nonprofits and social enterprises. Fellows are selected by the Faculty Steering Committee in a double-blind review based on the strength of the submitted project. During their fellowship year, each faculty member works on a specific case study or academic research project that actively engages current Pace students. These fellows participate in the Wilson Center Faculty Steering Committee for a 3-year term and present their work in at least one Pace research showcase. Full application details for the program are available.
2021-2022 Faculty Fellows
Image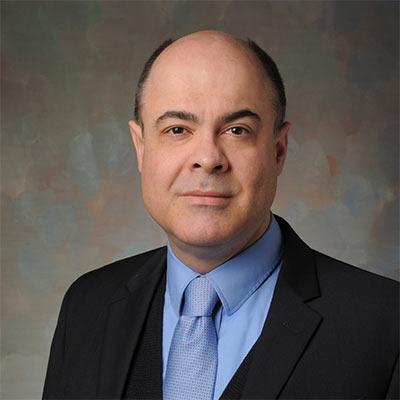 Marcus Braga-Alves, Ph.D., Associate Professor, Department of Finance & Economics, Lubin School of Business
Political Corruption and Nonprofit Organizations
A recent general decline in the quality of U.S. political institutions led to the worst corruption perception rating in almost a decade. Corruption, which may be defined as the abuse of entrusted power for illegitimate private gain, wears away the trust in political institutions, limiting the most fundamental individual rights such as self-determination, due process of law, and freedom of association. Dr. Braga Alves's research tests the hypothesis that higher political corruption inhibits risk-taking spirit and managerial skills in nonprofit organizations because of the fear of expropriation by public officials. The statistical analysis consists of multiple regressions in which nonprofits' risk- and performance-related characteristics are the response variables, and local political corruption is the main explanatory variable.
This study's findings support the Wilson Center's mission of promoting social change by serving nonprofit organizations with research about one of the worst evils of modern days. Its results advance the identification and analysis of a crucial and immediate issue that has significant implications for those organizations' decisions, supporting the Wilson Center's goal of preparing leaders to face common nonprofits' challenges. Its conclusions also have implications for social enterprises since corruption certainly limits their ability to act against social inequality and division.
Image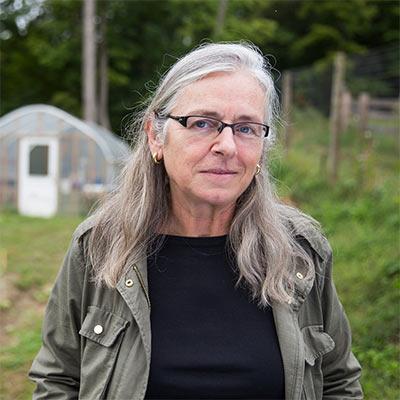 E. Melanie Dupuis, Ph.D. Professor & Chair, Department of Environmental Studies & Science, Dyson College of Arts & Sciences
Growing Greenspace: Nonprofit Farms as Local Food Infrastructure
Nonprofit farm organizations provide significant services to their communities over and above adding to the supply of local food. They are a manifestation of what Lyson (2004) termed "civic agriculture": the role of local farms in fostering resilient local food systems that support growing local economies. While there have been several studies of nonprofit food organizations, focusing primarily on food coops, urban gardens and farmers' markets in cities, there has been little research on the impact of nonprofit farms, particularly outside of urban communities. Our research will therefore focus on the largely-ignored role of nonprofit farms in suburban/peri-urban/exurban areas, with a focus on New York's Hudson Valley. We will explore how nonprofit farms perform their public mission and whether they are the same or different from private peri-urban farms and from urban non-profit farms and gardens, both in terms of their impact in their community as well as their role in their local food system. We will explore nonprofit farm histories, governance and how they view their mission in terms of community impact. With the current interest in re-regionalizing agriculture, the question becomes, "how can the non-profit farm sector contribute to the growth and resilience of regional food systems?"
Image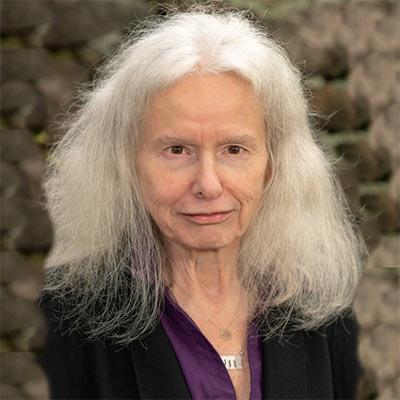 Vanessa Merton, J.D., Professor of Law & Director, Immigration Justice Clinic, Elisabeth Haub School of Law
The Viability of a New Option to Obtain Lawful Status for Immigrant Victims of Representation Fraud: Developing a Strategy for Nonprofit Advocates
This project will explore the viability of a novel approach to encouraging immigrants to cooperate in the prosecution of legal representatives – lawyers and non-lawyers – who exploit and defraud them, and thus become eligible for U visa certification, a pathway to lawful permanent residence.
Not even the most sophisticated immigrant can navigate the morass of U.S. immigration law without competent, ethical representation, but that can be hard to obtain and prohibitively expensive. To enrich themselves, some representatives systematically deceive clients, a pernicious phenomenon often called "notario fraud" that may include crimes like suborning perjury, extortion, and obstruction of justice. Clients realize this only belatedly, once they are ordered deported or permanently barred from status, but are still deterred from reporting and testifying because of their precarious legal situations and perpetrators' credible threats to retaliate by disclosing confidential information (or misinformation) to authorities – not unlike the plight of domestic violence survivors.
This category of immigrant should be, but has never been, deemed eligible for the U visa, a status awarded certain crime victims. This research will determine why the U visa is under-utilized, and how to overcome the legal and practical obstacles – a need all the more urgent as today's volatile immigration law and overwhelmed nonprofit sector induce immigrants to turn to unscrupulous, profiteering scammers. Publications will include a scholarly article; a toolkit for service providers; and a manual for more effective prosecution of representation fraud. The Law School will also host a conference of those interested in this initiative.
Image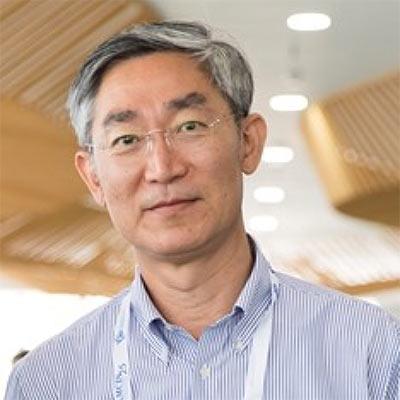 Namchul Shin, Ph.D., Professor, Department of Information Technology, Seidenberg School of
CSIS
Social Media and Charitable Giving for Nonprofit Organizations
In recent years, online giving made on mobile phones has increased with the use of social media. As the number of people using mobile phones (or smartphones) increases, the potentials of social media for charities are increasing since they make online donations easier. Research has extensively studied nonprofit organizations' use of social media. However, there has been limited research examining the impact of social media on charitable giving. This research attempts to address the gap by empirically examining the relationship between the use of social media and charitable giving for nonprofit organizations. For the empirical analysis, we employ a data set of the Nonprofit Times' top 100 nonprofits ranked by total revenue. We use multiple measures for social media traction: Facebook Likes, Twitter Followers, and Instagram Followers. We plan to construct a data set for the research by combining the social media traction data with the top 100 nonprofit data. Our base model estimates charitable giving as measured by contributions and grants influenced by social media traction while controlling other variables such as total assets and industry. We extend the base model to incorporate the economic model of giving proposed by Weisbrod and Dominguez (1986). This research sheds light on the literature on IT impacts on charitable giving in the nonprofit sector by adding new knowledge on the impact of social media. It uses various social media traction measures, i.e., how extensively nonprofits draw supporters on their social media page, which have little been used in previous research.
2020-2021 Faculty Fellows
Image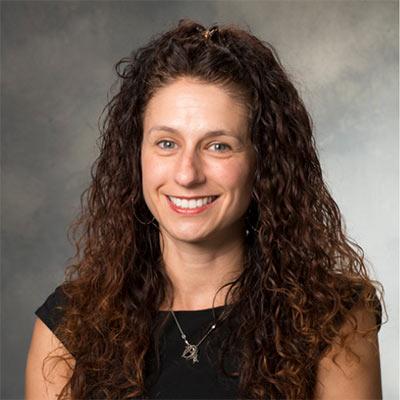 Kimberly Collica-Cox, Ph.D., Professor, Department of Criminal Justice and Security, Dyson College of Arts & Sciences
From the Inside-Out: Students and the Incarcerated Learn Together
The transient population of county jails pose unique challenges for program implementation and maintenance. This project will address a critical void in rehabilitative initiatives for those incarcerated in county jails by utilizing a quasi-experimental design to evaluate an "Inside-Out" program, which allows Pace students to take a college class alongside incarcerated men and women at the Westchester Jail. This past year, the spread of COVID-19 substantially increased such challenges. Despite a change in pedagogy due to COVID-19, innovative methods will be utilized to maintain program integrity. College programming, which helps to reduce rates of institutional misconduct, as well as mitigate recidivism, is rare in most jails. Yet, "Inside-Out" type classes, which allow college students to take a credited course alongside the incarcerated in a correctional setting, is a great way to provide a missed opportunity for purposeful intervention for the incarcerated, while providing a unique experiential learning opportunity for undergraduate students. Through college programming, opportunities are created for inside/outside students to have transformative learning experiences that highlight partnership, discourse, and primary roles in addressing vital social issues. With empirical evidence, there is the opportunity to impact policy by demonstrating why partnerships between correctional facilities (government agencies) and universities/colleges (nonprofits) are crucial in addressing social inequity (i.e. educational attainment) among our most disadvantaged citizens.
Image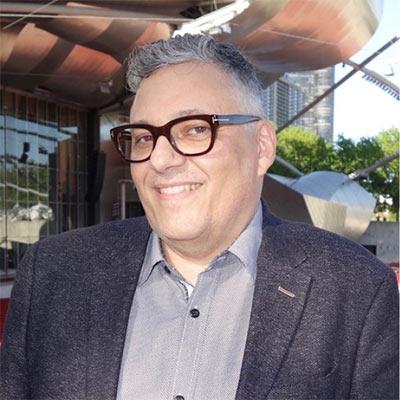 Ric Kolenda, Ph.D. Clinical Assistant Professor, Department of Public Administration, Dyson College of Arts & Sciences
Empowering Entrepreneurship: Platform Cooperatives as Pathways from Gig Work to Sustainable Careers
As worker ownership is an important and uniquely effective form of social enterprise, this project explores cooperativism in the large and growing platform economy. My previous research suggests that creating opportunities for entrepreneurship can be an important way to address social and economic inequality. This inequality has increased as a result of the COVID-19 pandemic. I see platform cooperativism as one critical alternative to corporate firms, offering both improved conditions and wealth creation for its workers, and this research will offer suggestions for public policies to expand and nurture it.
The "gig economy," which comprises both traditional categories such as freelancers and contract workers, as well as those now working from app-based platforms such as Uber, Door Dash and TaskRabbit, has both suffered and benefited from the COVID-19 pandemic and its associated economic effects. So why does this matter? First, we have seen how dependent we are on the "gig economy," and we need to make sure that it will be there for consumers. Second, the status quo is not working for gig workers. With wage insecurity and no healthcare benefits, paid vacations, sick leave, these workers are among the most vulnerable members of the labor force. And finally, contract work is often used to avoid paying workers full-time benefits. Meanwhile, the "employers" are being subsidized by taxpayers while not compensating their "employees," who then must rely on social safety net payments and services. Worker ownership may be able to address all three of these issues.
Image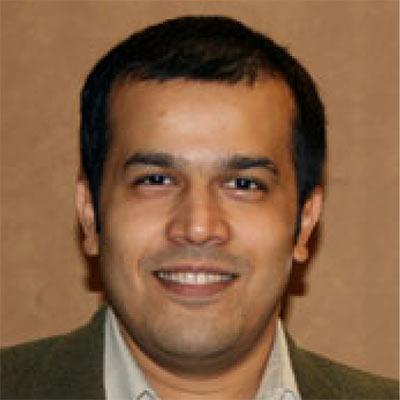 Noushi Rahman, Ph.D., Professor, Management & Management Science, Lubin School of Business
A Qualitative Comparative Analysis (QCA) of the Determinants of Social Incubator Success Factors
While the impact of incubators on for-profit start-ups has received substantial attention in the entrepreneurship literature, accelerator or incubator services for social enterprises are at a relatively nascent stage and consequently have received little scholarly exploration. Deeper understanding of impact accelerator services is an important and timely topic, as such services can be a valuable resource for social entrepreneurs to optimize the impact of their social enterprises. A social incubator is an organization that provides a physical space for training, development, networking, and social interactions among a select group of social enterprises. Social incubators facilitate networking among concerned stakeholders so that social entrepreneurs can become effective in their respective mission's social change agenda. Social incubators also provide training on social responsibility initiatives and social impact measurement to the social enterprises that seek their incubator services. While the literature affords some information about the role of social incubators on social enterprises, what makes one social enterprise superior to another remains an uncharted area of knowledge. Recently published global rankings of social incubators offer little guidance on operationalization. This is not surprising because scholarly research on social incubators is in its infancy. Thus, the goal of this research is to find answers for why some social incubators are more successful than others. To properly conduct this qualitative analysis, short cases will be developed for 18 social incubators, which will then be content coded and analyzed using the Quantitative Comparative Analysis (QCA) technique.
2019-2020 Faculty Fellows
Image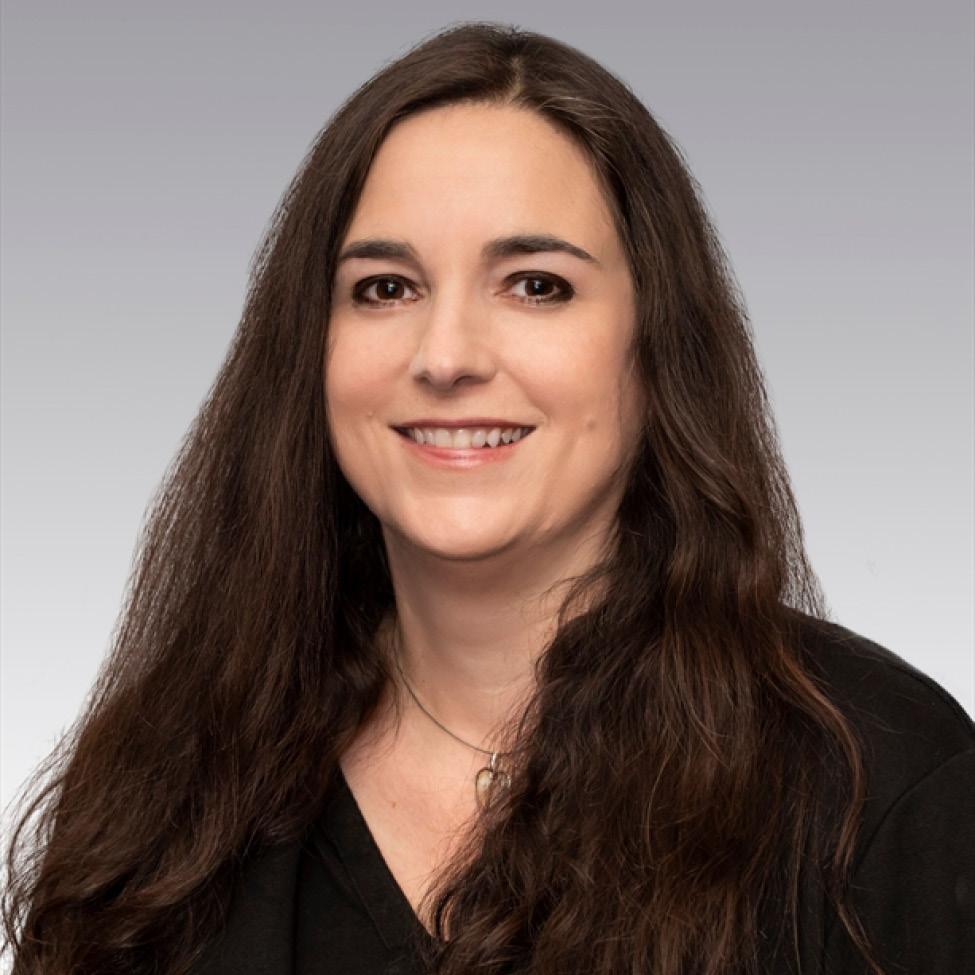 Jessica Magaldi, JD, Professor, Legal Studies & Taxation, Lubin School of Business
Exploring A Social Entrepreneurship Solution to Close the "Justice Gap"
Professor Magaldi's research will explore a social entrepreneurship solution to providing affordable and effective legal services to low- and moderate-income individuals who are caught in the "justice gap." Researchers calculate that 80 percent of the civil legal needs of those living in poverty and 40 to 60 percent of the civil legal needs of moderate-income Americans are unmet because they lack access to affordable representation. These populations have incomes too high to qualify for public legal assistance and too low to afford private sector legal representation.
Professor Magaldi's interest is in exploring an approach that aligns the interests of lawyers and clients, where lawyers get fair compensation for the value they provide to their clients and clients get much-needed assistance at a price they can afford. Her project will promote social change through entrepreneurship by documenting, evaluating, and analyzing a social entrepreneurship approach whereby a not-for-profit legal incubator assists early-stage attorneys to become individual for-profit entrepreneurs to offer legal services to low- and moderate-income populations. The not-for-profit legal incubator helps the entrepreneurs to build sustainable small firms, with a network of referrals and a commitment to meet the needs of low- and moderate-income clients. Professor Magaldi's research seeks to validate whether this cutting-edge approach to the justice issue is a potentially viable alternative to the traditional not-for-profit legal services model where a not-for-profit entity runs a legal services office for qualifying individuals.
Image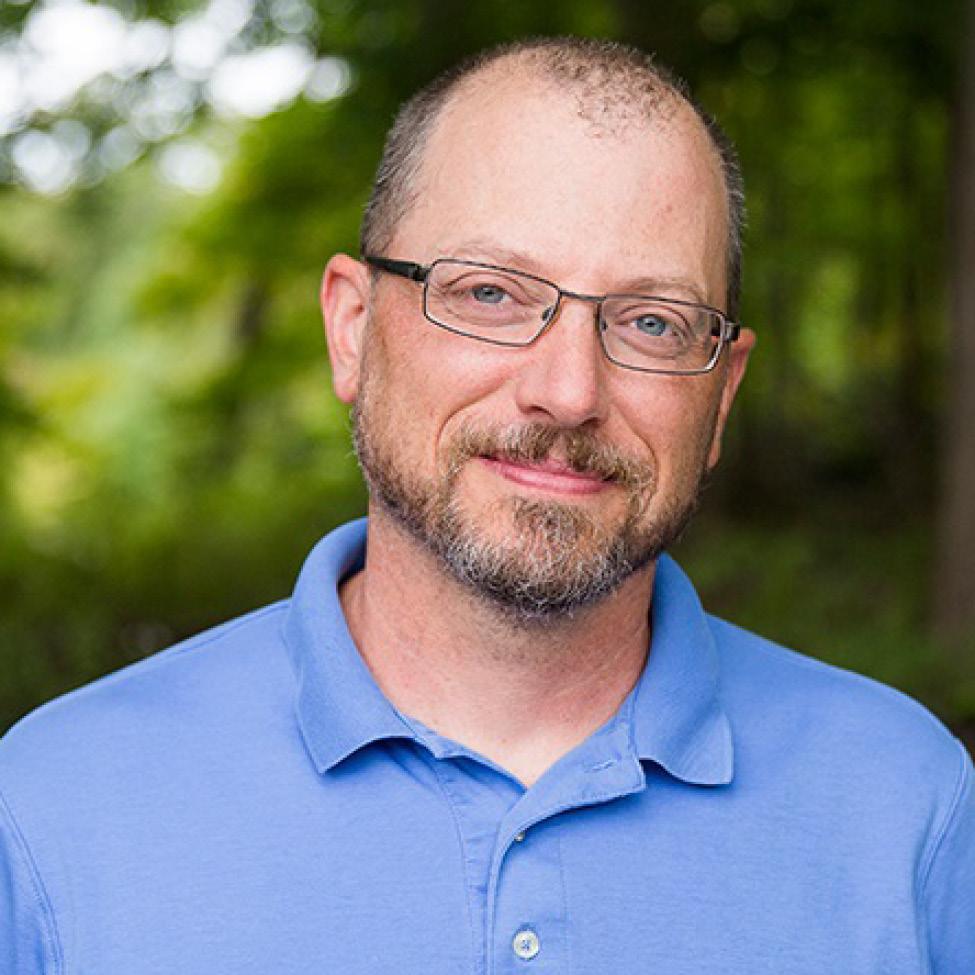 Michael Rubbo, Ph.D., Assistant Professor, Environmental Studies & Sciences, Dyson College of Arts & Sciences
Quantifying the effectiveness of nonprofits with conservation-based missions in the Hudson River Estuary
The importance of nonprofits to environmental conservation cannot be understated. Nonprofits with conservation-based missions are one of the fastest growing nonprofit sectors in the nation. A large number of diverse organizations are currently addressing issues such as: climate change, biodiversity loss, water and air quality, environmental justice, and habitat destruction. Despite the importance of these groups to conservation little is known of their effectiveness. This study will characterize the structure and effectiveness of conservation-based nonprofits in the Hudson River Estuary watershed. The first step in this analysis will be a detailed review of the non-profit organizations including organizational structure, budget, program areas, staff, facilities, revenue sources, etc. Conservation priorities for these organizations will be identified and an assessment of how effectively these organizations are meeting these priorities will be conducted. This analysis will be followed by an in-depth survey that will identify any issues that these organizations are facing that limit their ability to address their conservation priorities. The data collected during the identification phase will also be used to design an analysis that will identify commonalities among the organizations, and group them into classes based on structural characteristics. These classes may be based on factors such as operating budget, staff size or other attributes and will be used to determine if there are relationships between the various types of nonprofits and the issues that limit their effectiveness.
Image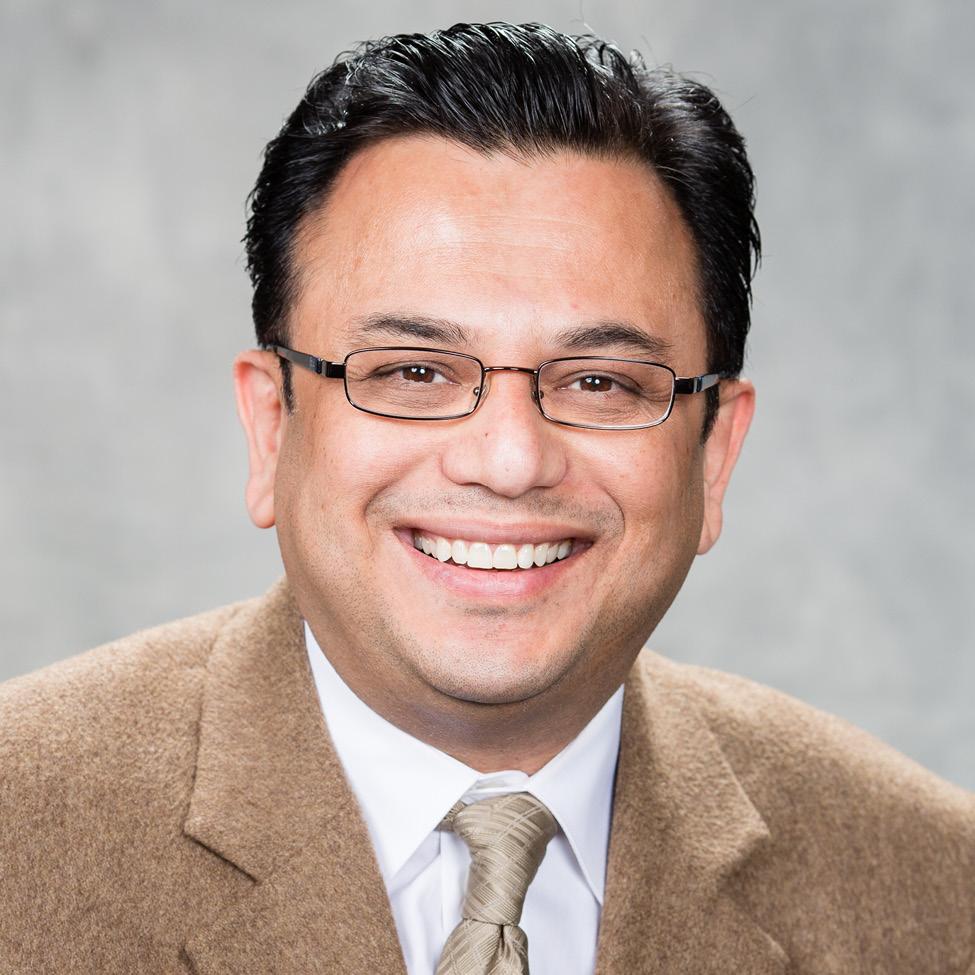 Ibraiz Tarique, Ph.D., Professor & Chair, Management & Management Science, Lubin School of Business
Conceptualizing talent management in nonprofit organizations
Most organizations large or small, public or private, and global or domestic face several challenges including those related to Talent Management (TM), which is generally defined as the management of employees with high levels of human capital (aka Stars, High-potentials, 'A' players, High performers). This project researches TM in non-profit organizations, asking how it is conceptualized and enacted across the industry. The project will use a systematic literature review methodology to focus on scholarly studies on nonprofit organizations published in academic journals between 2010 and 2019. The project will also include findings from interviews with TM professionals working in selected non-profit organizations. The goal of the project is to identify in terms of TM, what nonprofit organizations are doing to attract, retain, develop and mobilize talent. In addition, the project will identify major trends emerging in this arena and what the big TM trends would be in 2021-22. Hopefully the findings from this project may guide further academic research on TM in non-profit organizations and might also inform the work of TM professionals.
Image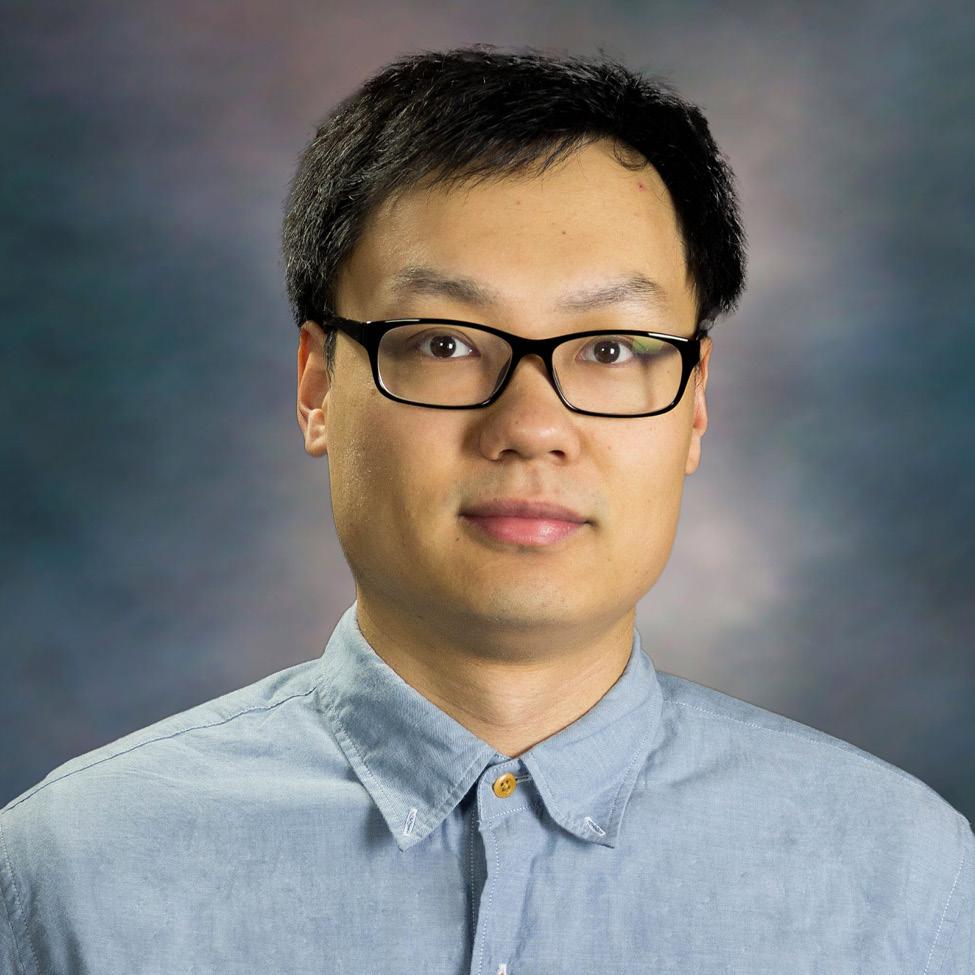 Zhan Zhang, Ph.D., Assistant Professor, Information Technology, Seidenberg School of Computer Sciences & Information Systems
Older Adults' Engagement with Community-Based Telehealth Wellness Programs: A Mixed-Method Study
The rise in the aging population of the United States has led to an increase focus on older adults' health and wellbeing. Telehealth technology has been leveraged to help older adults monitor wellness parameters (e.g., vital signs and cognitive capabilities) and identify deteriorating health conditions early. In particular, community-based telehealth wellness programs are increasingly being deployed nowadays as part of efforts to promote community based self-management, which is expected to reduce the burden of health and social care services. While telehealth wellness programs now provide unprecedented opportunities for older adults to play an active role in health-related decision making, lack of user engagement with those programs became an increasingly salient issue as it could lead to unsuccessful implementation and adoption of telehealth programs. It is therefore critical to examine the influencing factors that encourage or discourage older adults to stay actively engaged with community-based telehealth wellness programs. In this study, I will use an established community-based, non-for-profit telehealth project—Telehealth Intervention Programs for Seniors (TIPS)—to investigate the issues associated with older adults' engagement with telehealth programs. I will conduct a mixed-method study, using both qualitative and quantitative approaches. Results of this research will help us gain a holistic understanding about older adults' perceptions of telehealth programs, their unmet needs, barriers to engagement with telehealth interventions, and aspects that need to be improved. The results will then be used to inform the design and development of new telehealth technology features and healthcare services that better meet older adults' needs.
Past Faculty Fellows