Whether you are coming to New York for a custom short program or interested in a full semester integrated experience, International Special Programs at Pace University has a program to suit your needs. Now is the time to discover NYC and to study English abroad.
School-Based International Special Programs
Develop a program in conjunction with one of the six schools within Pace University. Draw on the expertise of full-time and adjunct faculty members who balance strong academics with professional experience in their given field.
Program Features
Enhance your program with add-on features to make the most of your time in NYC.
Give your students hands on experience by adding local business visits to their schedule while studying at Pace! Business visits in the past include:

Bloomberg HQ
WaterAid America
Peace Boat US
The United Nations

Students will be lead by a Pace staff member to and from campus and be with themthe whole time as the tour the offices and learn more about the organization.

We can arrange expert professionals come and deliver an address to your students on a topic of your choice. In the past we have hosted guest speakers from the FBI, Bloomberg, Marriot Hotel, Pace professors and more.

We will help you plan and organize your group's activity calendar while studying in New York. Add on activities can include:

Group excursions lead by a student life activity leader
Walking tours lead by an English speaking tour guide
Guided trips to museums and other famous attractions in New York
Weekend excursions and overnight trips to places outside of New York such as Boston, Philadelphia, and Washington D.C

Please note some of these options have additional fees. Pleae inquire for pricing.

Take the hassle out of organizing transportation! We will arrange for all your groups transportation needs including:

Roundtrip airport transportation
MetroCards for use on the Subway and navigating New York
Private coaches for day trips and other excursions
Special Programs
English Intensive and Customized Content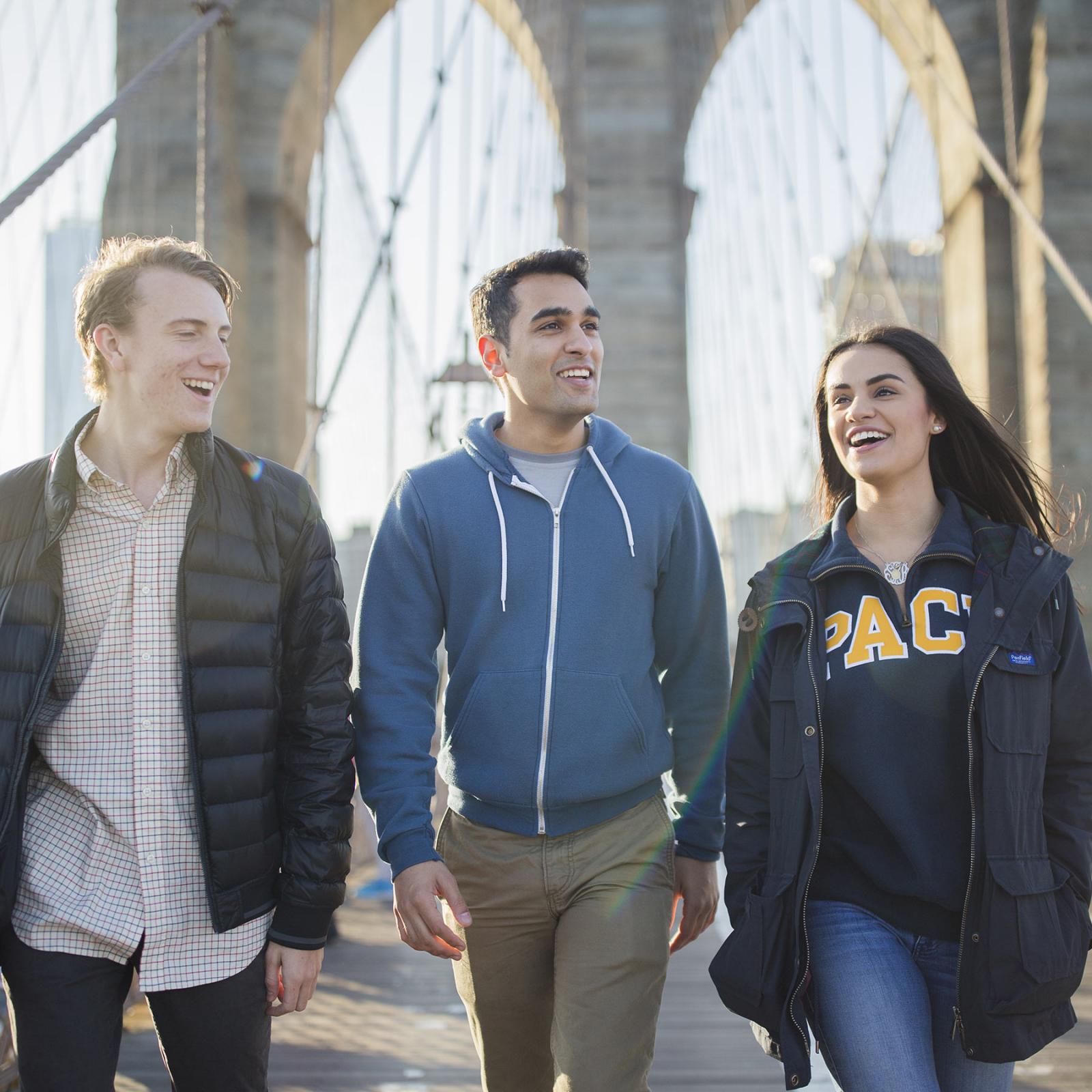 Sample Program Package
This is an example of a program we can offer for your institution. In this example the program will be on Pace's New York City campus and take place during the summer.
Please note, pricing is available upon request (via the link at the bottom of the page) and all pricing should be used as an estimate as it is subject to change.