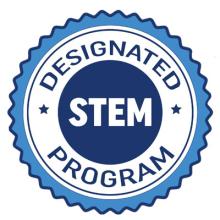 This program is STEM designated, which means you will be trained in areas of technology that are in high demand with United States employers. International students studying in person on student visas will be eligible for an Optional Practical Training (OPT) extension of 24 months, for a total of 36 months.
Leverage Your Logical Approach
There is an exploding need for professionals in every field who can analyze and manage data to make effective business decisions. With technical skills that are in demand in every industry, a degree in business analytics from Pace can enable you to look forward to job growth, mobility, and ongoing paths for advancing your knowledge and career.
Launch with a Technical Edge
Gain skills in analytics and information technology that are in high demand with employers.
Acquire a solid, interdisciplinary foundation in data analysis, information technology, and quantitative modeling.
Experience working as a team in small classes with award-winning faculty.
One of the few undergraduate business analytics programs in the New York area.
Add Opportunities and Experiences
Your Lubin BBA in Business Analytics will give you the skills and knowledge for a satisfying career in data analytics, financial engineering, risk management, market research, management consulting, and more. Employment of operations research analysts is projected to grow 25 percent from 2019–2029 according to the US Bureau of Labor Statistics, much faster than the average for all occupations, giving you plentiful career opportunities. 
Our BBA in Business Analytics offers training in the cutting-edge tools and analytical techniques that are in demand. The curriculum includes analysis and modeling techniques that cover the whole spectrum of descriptive, predictive, and prescriptive analytics, ad hoc reports, data visualization to regression, data mining, and optimization. Students will acquire in-demand software skills and learn to solve real-world business problems using tools such as R, Python, SQL, Excel, RapidMiner, and Tableau.
"My business analytics classes came full circle during my summer internship, where I got to use my Structured Query Language (SQL), Excel, project management, and finance knowledge to navigate the banking space. Fortunately, I received a return offer, so I can officially say that my professional career will begin at Barclays upon my graduation!" —Derek Storer '23
Choose Your Career
Career Options
Business Analyst
Data Analyst
Financial Analyst
Management Consultant
Market Research Analyst
Operations Analyst
Operations Research Analyst

Where Graduates are Employed
Brown Brothers Harriman
Credit Suisse
Forte Capital Group
Goldman Sachs
Guardian Life
JPMorgan Chase
Morgan Stanley
Société Générale
SunGard
Median salary for operations research analysts in New York (Source: Glassdoor)
of Lubin's class of 2022 bachelor's graduates are employed or continuing their education or service. (Source: Pace University Career Services)
projected job growth from 2021–2031 for operations research analysts (Source: Bureau of Labor Statistics)