Finance, BBA
Location
New York City

Westchester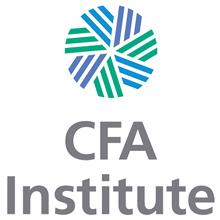 Pace University is part of the CFA Institute University Recognition Program. This degree program significantly integrates the CFA Program Candidate Body of Knowledge™ and emphasizes the Code of Ethics and Standards of Practice.
Finance Capital of the World
Your Lubin BBA in Finance is the perfect way to launch your career in one of the most profitable sectors of the economy. You'll earn a respected BBA and be prepared to succeed across a broad spectrum of business and industry—and you'll do it in the heart of New York City's financial district.
Shape Financial Futures
Explore finance on a global scale
Connect with executives at major financial institutions
Apply theory to practice in real business settings
Add Opportunities And Experiences
From the core theoretical financial principles to an abundance of opportunities to apply what you know in meaningful, real-world business settings, the BBA in Finance is proven and respected. Whether you want to join a corporation, government agency, financial institution, insurance company, or nonprofit organization, you'll have both the conceptual background and the tools that will lead to the success of your organization and your own career.
By enrolling in this program you can take advantage of a wide array of relevant opportunities, including the Student Managed Investment Portfolio (SMIP), a University-sponsored portfolio worth about $400,000. The students who manage the SMIP engage in direct contact with leading financial analysts and hedge fund managers, conduct research on individual companies, use Bloomberg terminals and stock analysis packages, and create proposals to recommend purchases and sales. The class then votes to approve or reject each recommendation. The SMIP regularly outperforms its benchmarks of the S&P, Dow, and NASDAQ indices.
"Pace has been my guidance, my support into the career development here in the center of the finance world. You see everything involved with investments and banking here. I wouldn't have been able to achieve that without Pace."—Asad Sanjani '12, Institutional Trader, Flow Traders Institutional Trading US LLC
Choose Your Career
Career Options
Bond broker
Corporate finance
Financial analyst
Investment banker/broker
Long-range planner
Portfolio manager
Retail financial services
Venture capitalist
Where Graduates Are Employed
Alliance Bernstein
American Express
Bank of America Merrill Lynch
Bloomberg LLP
Citigroup Global Markets
Federal Reserve Bank of New York
Goldman Sachs & Co.
HSBC
JPMorgan Chase
KPMG
Moody's Investors Service
Morgan Stanley Wealth Management
PricewaterhouseCoopers
median salary for financial managers (Source: O*NET)
of Lubin's bachelor's degree graduates from the class of 2020 are employed, continuing their education, or are doing volunteer or military service. (Source: Pace University Career Services)
of best schools with the highest-earning graduates with a bachelor's degree in business (Source: PayScale College Salary Report)