Management, Entrepreneurship, BBA
Location
New York City

Westchester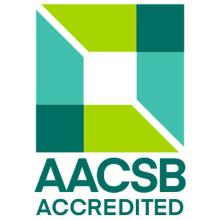 Dual accreditation by the Association to Advance Collegiate Schools of Business (AACSB) International, an elite distinction shared by fewer than 2% of business schools in the world.
Build Your Venture Your Way
Take charge of your destiny and chart your own path. Through our BBA, future entrepreneurs, innovators, and small business owners gain what they need for a successful launch while learning the essentials of successful and efficient management. Versatility and autonomy are the hallmarks of an entrepreneurial career, whether you start your own business or provide an innovative spark in an established organization.
Chart Your Own Path
Learn the fundamentals of business
Pitch a business idea to seasoned entrepreneurs and distinguished panels of judges
Make powerful connections to other successful entrepreneurs
Add Opportunities And Experiences
Lubin's BBA in Entrepreneurship program prepares you to put your ideas into action. You will learn how to gauge risk, minimize exposure, and prepare for the challenges of starting and running a small business. From writing a business plan, to attracting venture capital, to making a succession plan, you will get solid guidance as you put in practice the skills you have gained. The program offers resources for your start-up through the Pace Entrepreneurship Studio, which provides space, technology, mentoring services, guest speakers, and many other support activities and benefits to Pace student entrepreneurs. You can also receive expert consultation through Pace's Small Business Development Center, where state-certified business advisors provide guidance, training, and research to help business owners and aspiring entrepreneurs. Furthermore, you will gain skills to launch new products, understand international entrepreneurship, and harness your entrepreneurial spirit for a good cause through the Wilson Center for Social Entrepreneurship.
In addition, the Center for Student Enterprise (CSE) initiates and coordinates student-run businesses on the Westchester Campus. Business majors interested in starting or managing an entrepreneurial endeavor can meet with like-minded peers and professors at Lubin to have their ideas come to fruition.
"I've always burned with the idea of starting my own business and being my own boss. But it seemed daunting until Lubin. I've started two businesses since beginning the Entrepreneurship program—I sold one my sophomore year." —Jonathan Prato '13, Head of Platform Strategy, Family Office and Institutional Consulting, Morgan Stanley
Choose Your Career
Career Options
Entrepreneur
Management Consultant
Market Research Analyst
Marketing Manager
Not-for-profit Fundraiser
Sales Manager
Small Business Owner
Where Graduates Are Employed
ConEdison Solutions
Enterprise Rent-A-Car
JPMorgan Chase
KPMG
Marsh
Maypro Industries
Responsible Research
Robert Half Associates
Vandis, Inc.
of all U.S. businesses are small businesses (Source: US Chamber of Commerce)
of Lubin's class of 2022 bachelor's graduates are employed or continuing their education or service (Source: Pace University Career Services)
PayScale ranks Pace University in the top 9% of private US colleges that provide the best return on investment.