Accounting, Public, CPA Prep, BBA/MBA
Location
New York City

Westchester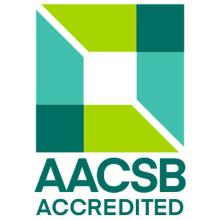 Dual accreditation by the Association to Advance Collegiate Schools of Business (AACSB) International, an elite distinction shared by fewer than 2% of business schools in the world
Streamlined Path to Success
Offering specialized study in accounting within the broader context of global strategy, global markets, and data-driven decision making, Lubin's combined BBA/MBA program in Public Accounting provides students with excellent preparation for the CPA profession. Earn two degrees in five years and place yourself on a path to career success. We provide CPA review courses (Becker CPA Review) in all programs, and all our programs are ready for the new "Core + Disciplines" CPA exams.
Accelerate Your Career
Learn current theory and practical applications from professors with extensive industry experience to prepare for the Certified Public Accountant (CPA) exam
Take advantage of experiential learning opportunities outside of the classroom
Earn two degrees in five years
Add Opportunities and Experiences
With a Lubin BBA/MBA in Accounting, you will be prepared for a lifetime of success in a number of professional settings—from the Big Four accounting firms to Wall Street, to main street, and virtually everywhere in between. You'll develop the intellectual foundation, real-world savvy, and professional connections to help you achieve your career goals.
Since 1906, Pace University has built a reputation as a globally recognized, nationally respected institution with premier programs in accounting. Our combined degree offers you exceptional preparation for gaining licensure as a CPA. The program fulfills the 150-credit hour requirement for public accounting and New York State CPA licensure, so you will be fully prepared to take the CPA exam upon graduation.
The BBA component of the program steeps students in the core principles of accounting, including financial accounting, managerial accounting, intermediate accounting, cost accounting, accounting information systems, and more. The MBA experience builds on that foundation and covers other important aspects of accounting, including organizational behavior and leadership skills, marketing and electronic business, business statistics and modeling, operations and quality management, managerial finance, business strategy, and stakeholder responsibility.
"I chose Pace University and the Lubin School of Business because I have always had a passion for accounting and Pace has one of the best accounting programs in the nation. The campus is absolutely beautiful and everyone here made me feel like I was at home. "

—Jennifer Giacobbe '20, Senior Audit Associate, KPMG
Choose Your Career
Career Options
Government Accountant
Internal Auditor
Management Accountant
Public Accountant
Where Graduates are Employed
Consolidated Edison Solutions, Inc.
Deloitte
EY
Grant Thornton
The Internal Revenue Service
JPMorgan Chase & Co.
KMPG
Marcum
Marks Paneth
Omnicom Group Inc.
PepsiCo
PwC
RSM
WPP
average nationwide salary for MBA in Accounting graduates (Source: PayScale.com)
of Lubin's class of 2022 master's graduates are employed or continuing their education or service. (Source: Pace University Career Services)
best colleges for accounting and finance in New York State in 2023 (Source: Niche.com)