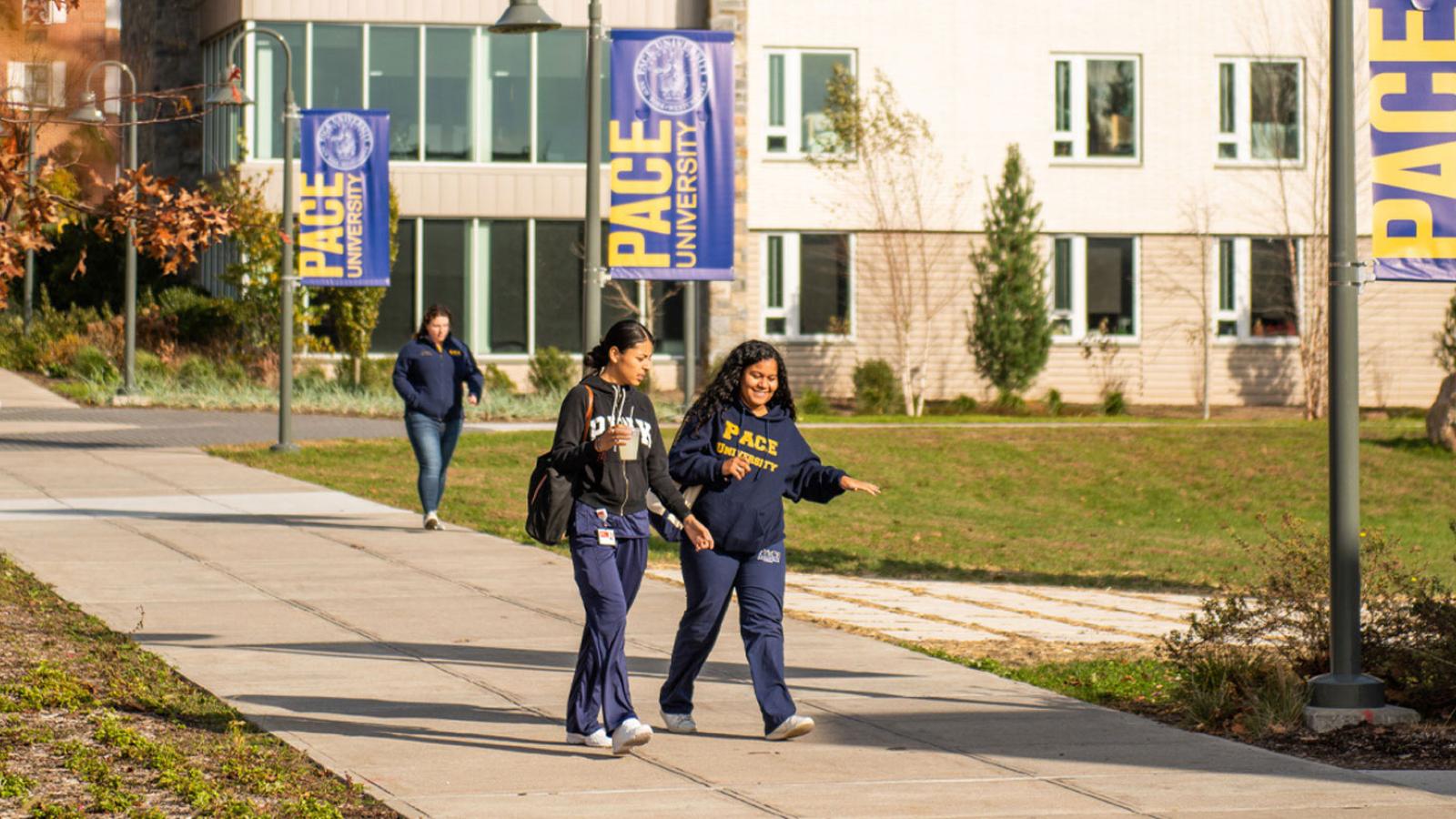 Student Success Tools
Student Success Tools
Get the Support You Need
Pace University is committed to helping all of our students succeed—academically, socially, and financially. This site provides information about our departments and centers available to support you and is updated regularly, so bookmark it for easy use!
Pace App
The Pace App brings campus to your fingertips and enables you to connect with the Pace University community: Stay on top of your events, classes, and assignments with the built-in calendar function, and get notified of important dates, deadlines and security announcements. Contact classmates and friends, ask questions, and access campus resources at any time!
Features include:
My Courses: real-time access to all the critical academic tools, including grades, info about assignments, and your course info.
Due Dates: stay on top of multiple deadlines with push-notifications, students receive reminders, alerts, and critical notifications.
Today's Schedule: get reminders about classes and events.
Events: find campus events, set reminders, and track your attendance.
Groups and Clubs: Get involved with campus organizations and meet people with similar interests
Campus Services: access services such as Academic Advising, financial aid, and counseling.
Push Notifications: receive important campus notifications and alerts.
Campus Map: find the quickest route to classes, events, and offices.
Download on iTunes Download on Google Play
T-Bone Tips
You've met T-Bone, the Pace University mascot. Did you know that he also moonlights as the voice behind Pace's AI-powered chatbot?
T-Bone will send you occasional text messages with important reminders and encouragement to help you stay on track
All Pace University undergraduate students are automatically opted-in to receive direct communication from T-Bone. You have the option to opt out
To ensure that you don't miss anything from T-Bone, be sure to keep your contact information current. Use the Pace Portal to update your information.
Pro tip: Remember to save the contact number to your device. All messages to you from T-Bone will be from the same number
The chatbot is an artificial intelligence tool managed by a dedicated team of humans. T-Bone provides information from us, and we're here to support you!