Marketing, Social Media and Mobile Marketing, MS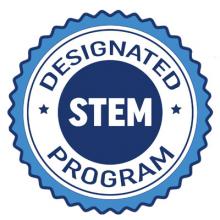 This program has STEM designation which includes benefits such as an extension for international students and a competitive edge in today's job market.
Transform the Way Customers Think
Social media and mobile technology are continually transforming the way customers and firms interact. With our unique master's degree in social media and mobile marketing, you'll be able to meet the challenges presented by evolving media's impact on the marketplace head-on.
Acquire A Multidisciplinary Skill Set
Develop or refine your expertise in digital marketing communications
Implement and evaluate social media and mobile marketing strategies
Measure the effectiveness of digital campaigns
Add Opportunities and Experiences
Mobile and social are the new normal in marketing. Our MS in Social Media and Mobile Marketing at the Lubin School of Business is designed for anyone from recent college graduates to more experienced marketers who seek to develop or refine their expertise in digital marketing communications. By enrolling in this program, you will enjoy accelerated exposure to cutting-edge thinking in the social/mobile space.
Coursework is integrated with real-world, real-time projects, and you will have access to leading industry practitioners and guest speakers. Additionally, the program is STEM-designated, offering international students the ability to work for longer periods without immediate need of sponsorship.
The program offers the ultimate blend of strategy and science for creating, delivering, and managing brand communications. You will acquire the knowledge, tools, and multidisciplinary skills needed for researching, planning, implementing, and evaluating social media and mobile strategies. Students evaluate and measure communications campaigns; segment and target markets for social media and mobile tactics; devise strategies for integrated communications using traditional and new media; integrate digital campaign strategy with objectives, brand strategy, and media plans; and track and measure campaigns using industry-standard metrics and techniques.
"My favorite Lubin experience was participating in—and winning!—marketing data science competitions organized by marketing firms Publicis and Group M. I still find the knowledge and skills I obtained during those competitions an invaluable contribution to my day-to-day strategic and tactical tasks at work." —Elina Nesterova '17, Paid Search and Social Supervisor, FIG
Choose Your Career
Career Options
Director of Mobile Marketing
Director of Online Communications
Director of Social Marketing and Brand Communications
Director of Social Media Strategy
Engagement Manager
Multimedia Communications Specialist
Online Content Coordinator
Social Media Account Executive
Where Graduates are Employed
American Friends of the Hebrew University
Barneys
Bayer Healthcare
Booz Allen
Cartier
Consumer Reports
Coty
Diesel
Disney
FIG
Giorgio Armani
Group M
IBM
Kichler Lighting
Michael Kors
Morgan Stanley
Nature Major
NYSE/Euronext
Ogilvy Advertising
Saks Fifth Avenue
Scentbird
Sony Music
Universal Music
Y7 Studio
Zenith Optimedia
annual median salary nationally for advertising, promotions, and marketing managers (Source: Bureau of Labor Statistics)
of Lubin's master graduates from the class of 2020 are employed, continuing their education or are doing volunteer or military service. (Source: Pace University Career Services)
employment of market research analysts is expected to grow 18% from 2019–2029 (Source: Bureau of Labor Statistics).