Image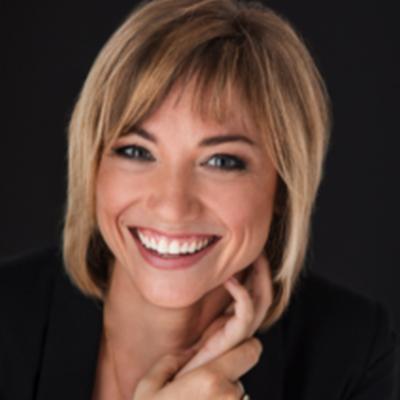 Sara Brians
Dance Styles - BFA Musical Theater
Sara Brians is an award-winning director, choreographer, dancer and educator based in New York City. Her work spans Broadway theatre to film, live events and industrials. She has extensive experience conceiving choreography for large-scale productions as well as intimate venues, always with the purpose to develop and deliver original, inventive and imaginative theatre through artistic collaboration and galvanizing inspiration. As an educator, Sara has over 20 years of teaching experience in theatre and dance. She inspires all ages and levels of theatre and dance artists from beginner to professional. Her work on Broadway and countless regional, international and university productions has provided an immeasurable amount of teaching and mentoring experience. She brings her professional expertise to all of her classes, while nurturing her students' development by meeting them wherever they are in their process.
Most recently, Sara directed and choreographed Godspell at Theatre Aspen and choreographed Follies at the Astoria Performing Arts Center, for which she received the Outstanding Choreography Award by the NY Innovative Theatre Awards.
On Broadway, Sara was the Movement Assistant for Michael Moore's The Terms of My Surrender, Resident Choreographer for Matilda the Musical, Resident Choreographer for Billy Elliot the Musical, Assistant Choreographer for Irving Berlin's White Christmas, and Assistant Choreographer for After The Night And The Music. Sara was the Assistant Choreographer for the US Tour of Matilda and Resident Choreographer for Billy Elliot in Chicago and Toronto. Sara also re-mounted the original choreography forWhite Christmas in England, Scotland and Wales.
Sara has directed and choreographed City of Angels at Pace University, and choreographed Rock of Ages, Man of La Mancha, The Full Monty, Big Fish, Chicago and Ring of Fireat The Alpine Theatre Project. She choreographed & associate directed the musical,The Trouble With Doug, which realized it's first full production in Denmark at the Fredericia Teater in 2017. She also choreographed & associate directed Newton's Cradle for the New York Musical Festival at the Duke Theatre in New York City. She has choreographed Merrily We Roll Along, Anyone Can Whistle, and Pippin at Pace University.
Sara choreographed original dance works for the Project Broadway concert 'Kicking and Screaming' and Wall to Wall Bernstein, both at Symphony Space in NYC. Other choreography credits include the Iowa High School Musical Theatre Awards, the musical, Houdini (The Seagal Center, Montreal), the music video, It Could Be, and industrials for CES in Las Vegas, The Becket Fundin New York City, and the Five Star Diamond Awards in Berlin.
She has worked at City Center, Encores! (Gentlemen Prefer Blondes, Face the Music and Of Thee I Sing), The Kennedy Center (Broadway: 3 Generations), Goodspeed Opera House (Show Boat), Asolo Repertory Theatre (Pulse), The Alley Theatre (An American In Paris), The 5th Avenue Theatre (Lone Star Love) and has worked on numerous concerts, readings and solo shows in New York at Joe's Pub, The 92nd Street Y, Town Hall and Merkin Hall.
Sara performed as a Rockette at Radio City Music Hall and made her Broadway debut in the Tony Award winning revival of 42ndStreet. Her television appearances include GoodMorning America, Macy's Thanksgiving Day Parade, Late Show with Jay Leno, and The Donnie and Marie Show. Sara has choreographed and taught across the US and internationally, most notably at the Banff Centre in Calgary. Her tap sounds can be heard on the recordings of Sherry! The Musical and the 30th Anniversary recording of Annie, both produced by James Lipton.