The Media, Communications, and Visual Arts (MCVA) lab provides students with access to a wide range of professional videography and production equipment. Enrolled MCVA students have the ability to borrow equipment for all facets of video/audio production; not limited to coursework requirements, but for personal projects as well.
No matter what major you pursue in the MCVA department, a wide range of industry standard gear is at your fingertips. The process for borrowing equipment is hassle free and facilitates students with the "hands on" experience you can expect to gain as an MCVA student.
Available Equipment
Cinema Cameras

Canon C300 (X3)
Sony FS5 (X3)
Blackmagic Ursa mini (X2)

Camcorders

Canon XF405A (X5)
Sony NX80 (X4)

DSLRS

Canon 5D mark 3 (X1)
Canon 6D (X2)
Sony A7III (X1)

LED

LED lite panel kits (X3)
LED Luxli light panel (X2)
Arri Fresnel lights 650,300,150

Tripods (X10+)
DJI Ronin S (X2)
Wooden Shoulder Mount (X1)

Wireless Lav Kits

Senheisser (X2)
Rode wireless (X1)
Sony wireless (X4)

Wired Lavs

External Mics

Short Boom XLR (X2)
Shotgun Mic (X8)
Rode mic (X2)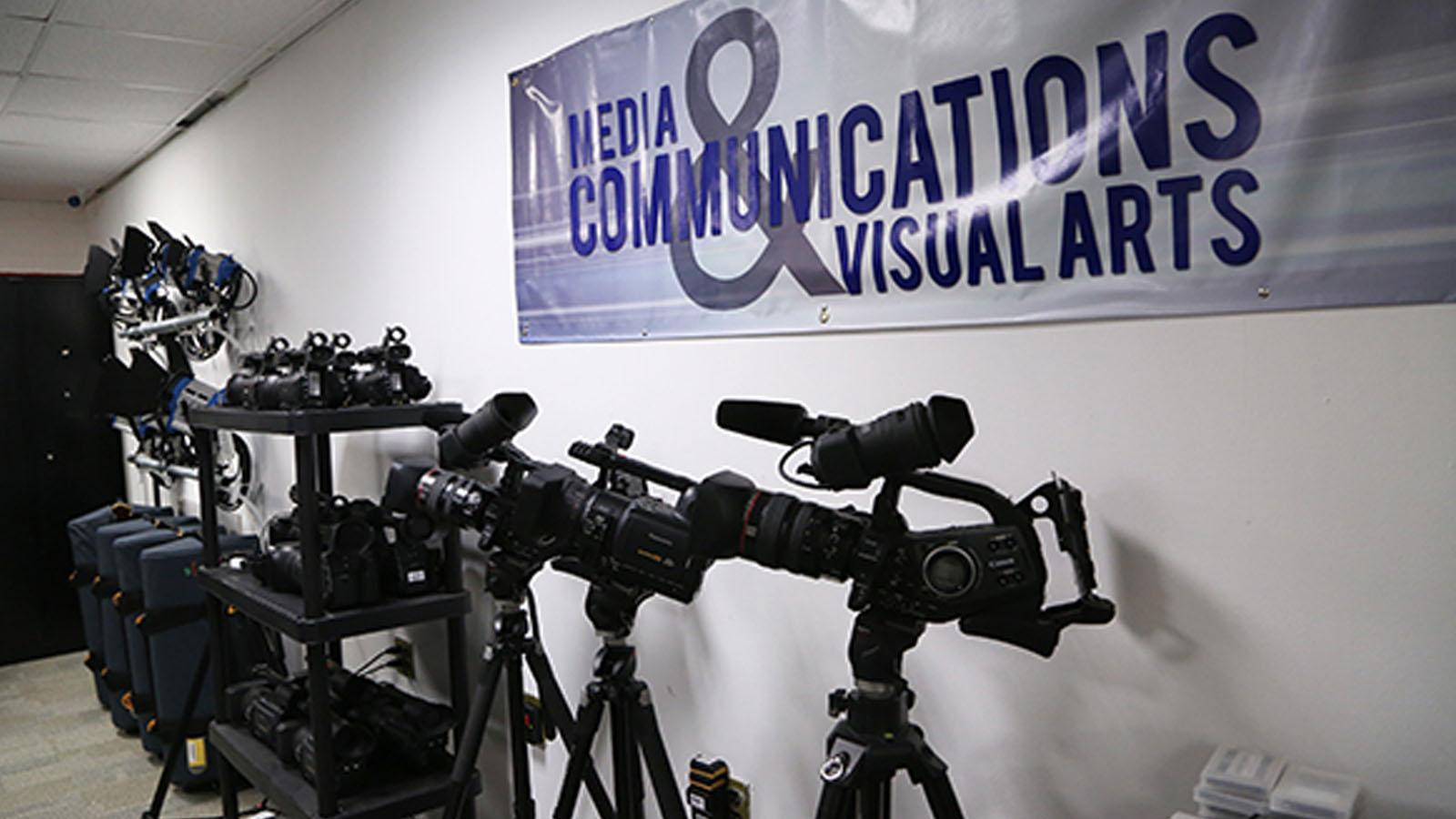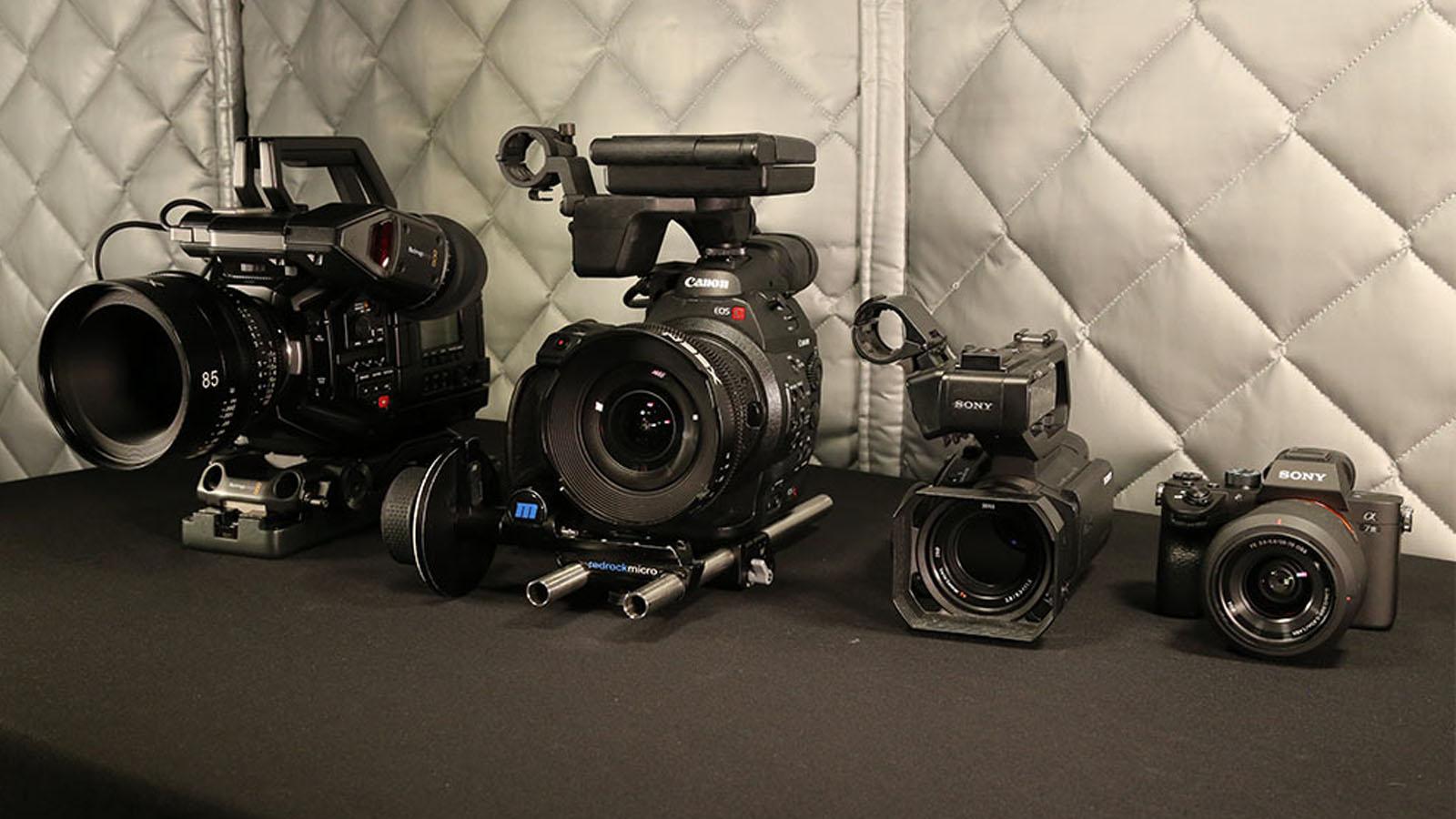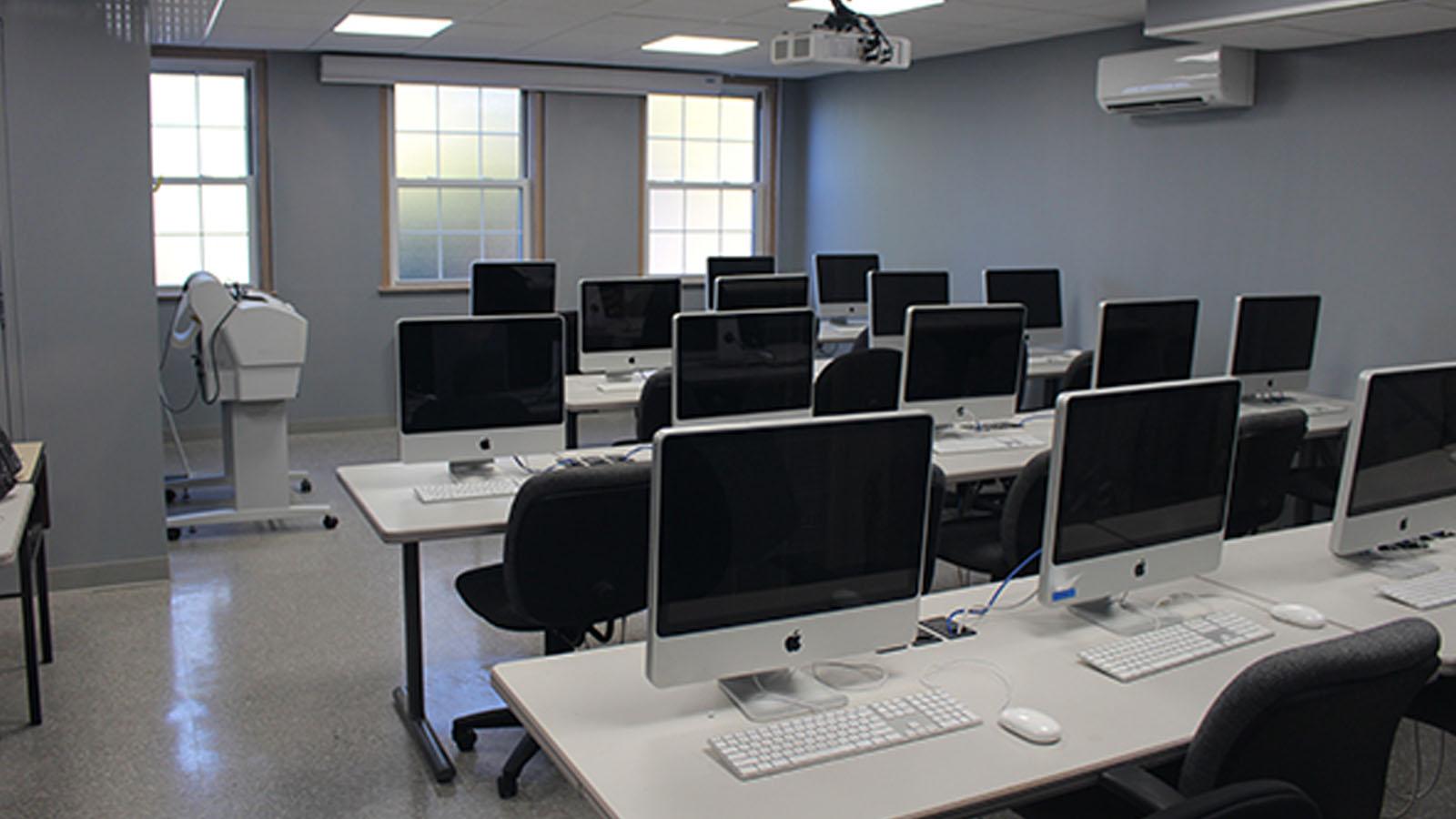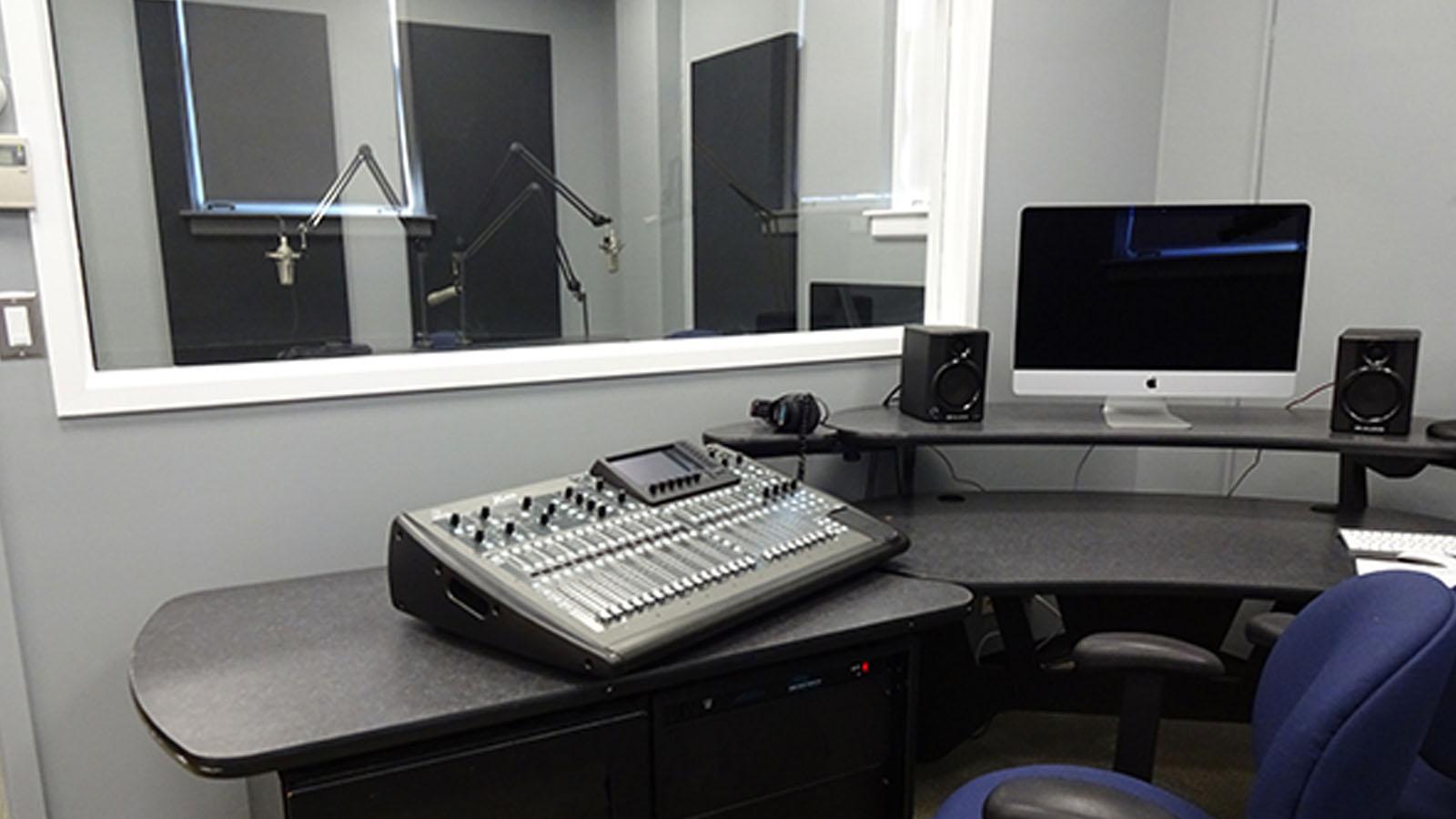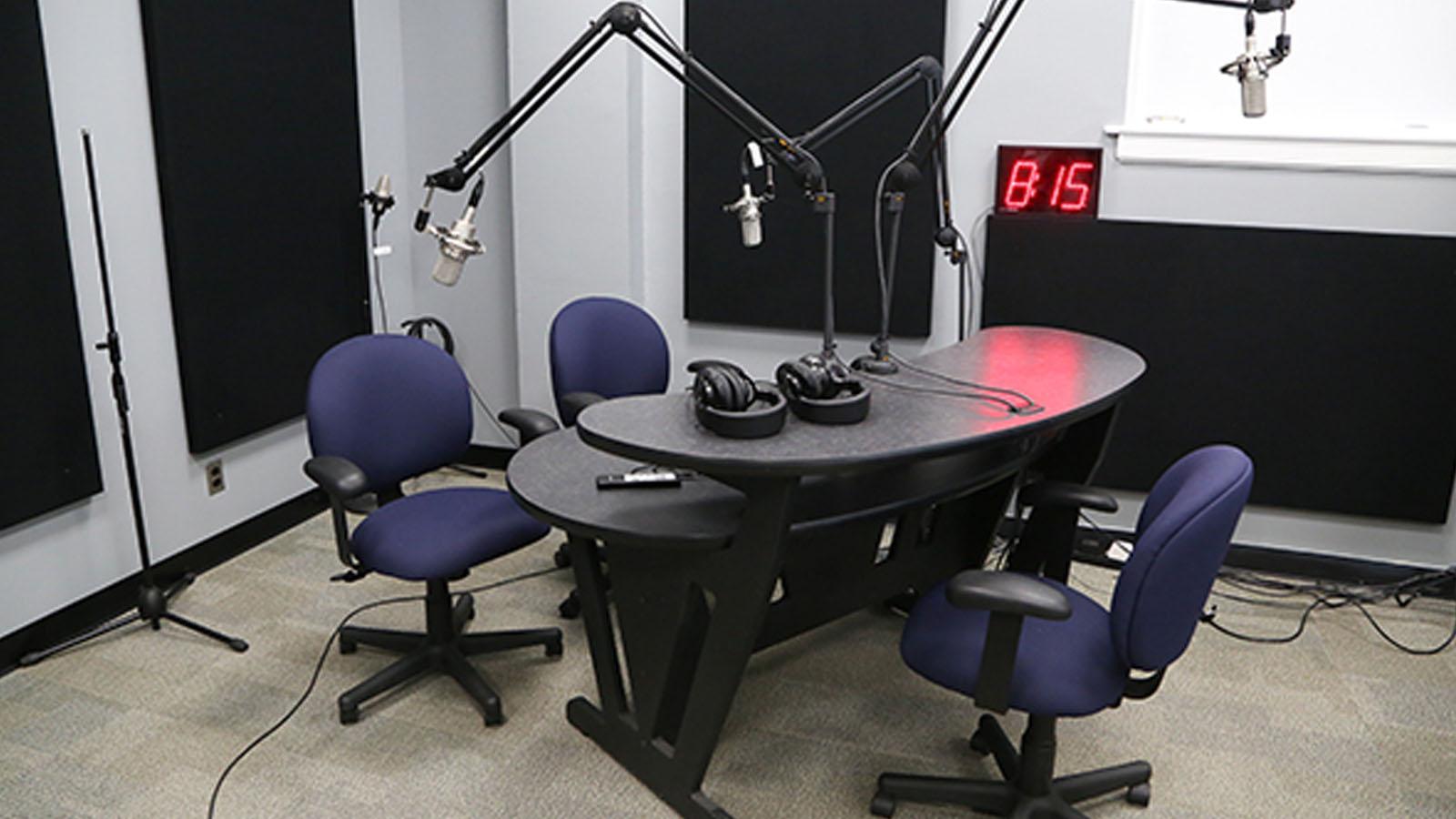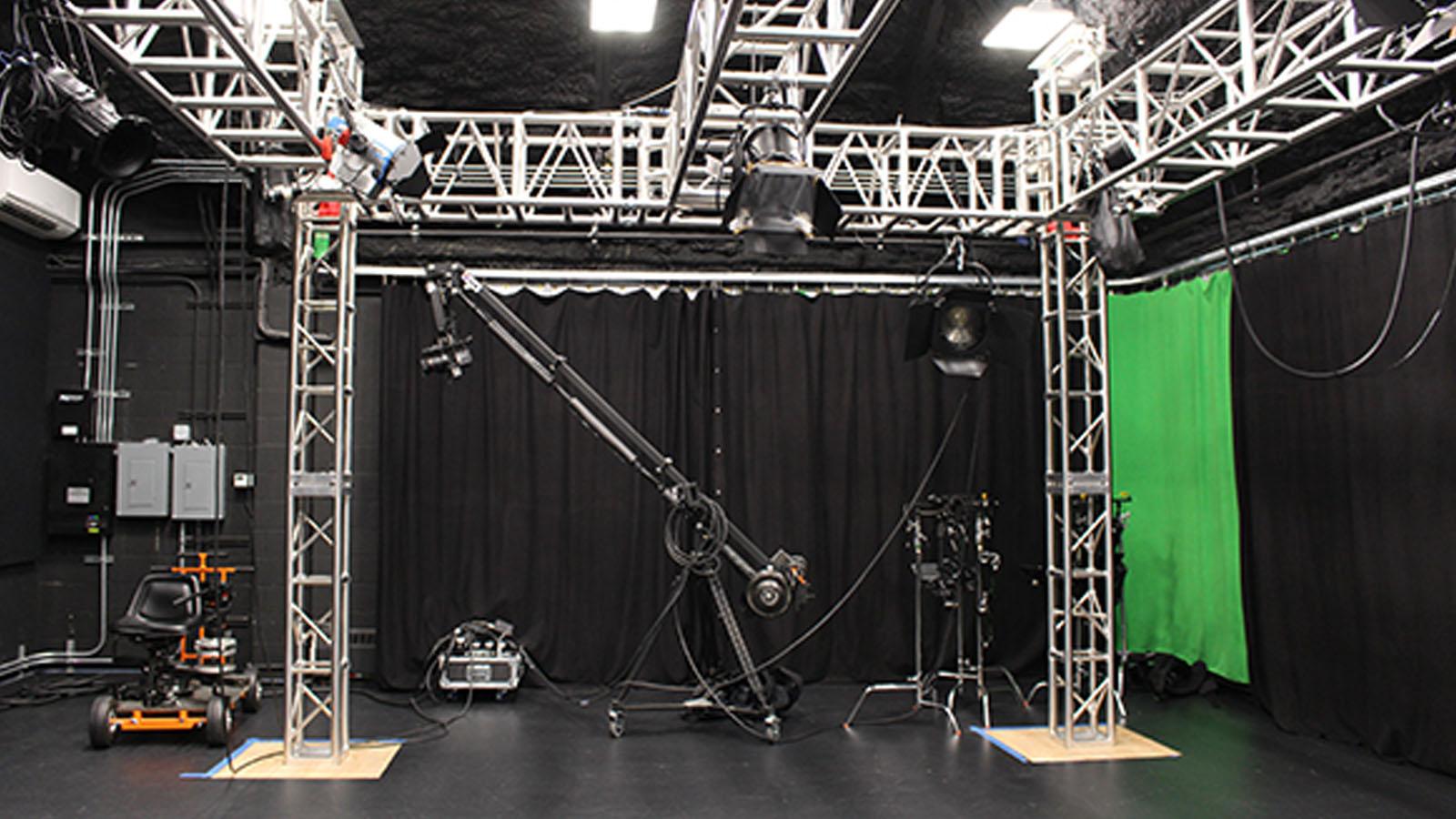 No matter what communications major you pursue, a wide range of industry standard gear is at your fingertips.
Cutting-edge film and photography cameras are all available to create your next masterpiece.
If editing is more your speed, our computer labs will ensure you have all of the programs and computing power to export your creations. Both Mac labs are fully equipped with the latest in industry standard software including; the full Adobe CC suite, Avid Media Composer, and Davinci Resolve.
Interested in radio and voice-overs? Our sound booth makes mixing sound for all of your audio needs a breeze. Our soundproofed audio recording studio can be used for podcasting, music production, and ADR (Automated Dialog Replacement).
Have you ever been told you have a voice for radio? Record your next podcast episode in our soundbooth, make sure to do your voice exercises!
Our black box studio is equipped with everything you need to produce your next feature film. From a fully functioning gimble to a large boom and stage lights your next idea is waiting to come to life!
How to Reserve the Lab Facilities
Go to the Pace University Helpdesk and log in using your standard Pace credentials.
Go to the "Request" tab and select "MCVA Lab."
Select either "Equipment Reservation Form" or "MCVA Lab Helpdesk".

Equipment Reservation Form: is for use by students looking to check out equipment or reserve production studio space.
MCVA Lab Helpdesk: all technical concerns related to the editing suites, production equipment, or A/V setups inside the classrooms can be directed here. All requests can be submitted via this inquiry and the lab staff can better diagnose and troubleshoot any issues that may arise.

Fill out all required fields for the ticket.
Once the form is complete click "Save".
Once we receive your ticket, the lab staff will be able to track and service your request. This system will also help ensure that we receive all the necessary info to determine the solution to the request.