Image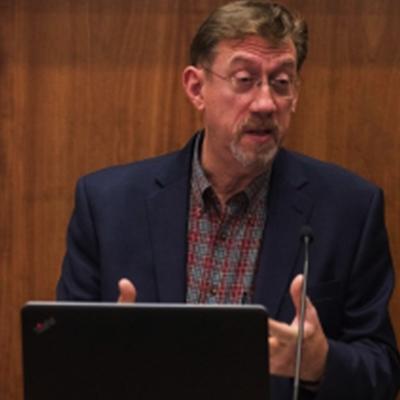 Thomas Keith
Script Analysis, Advanced Play Structure & Style - BA International Performance Ensemble
Thomas has taught acting and theater at Ohio University and The Lee Strasberg Institute, and currently at Pace University and the Atlantic Theater Company Acting School. He has been a guest speaker in theater at the University of Illinois at Champagne-Urbana, University of Missouri at Columbia, University of North Carolina at Greensboro, The University of the South, Sewanee, Tennessee, and Wesleyan University in Connecticut.
Keith has worked as an actor at theaters including La Mama E.T.C, The Public Theater, Milwaukee Repertory Theater, Great Lakes Theater Festival, INTAR, Champlain Shakespeare Festival, P.S. 122, and Naked Angels, with directors and playwrights including Tom O'Horgan, Edward Cornell, Terry Gilliam, Peter Hedges, John Vaccaro, Maria Irene Fornes, Jeff Weiss, Sharon Ott, Clifford Williams, Edward Stern, Brian Mertes, John Hadden, Kathryn Long, and Ellen Stewart, and played principal roles in over forty television commercials.
The Creative Producer for the Drama League-nominated Off-Broadway revival of Tennessee Williams' comedy The Mutilated, Keith has served as a dramaturg for The Sundance Institute Theater Lab, The Mabou Mines, and at LaMaMa E.T.C., as a judge for the Kennedy Center American College Theater Festival, as a reader for The Yale Drama Prize, and he is as an advisor to Tennessee Williams Festivals in New Orleans and Provincetown.
Consulting Editor for New Directions Publishing, Keith has edited sixteen titles by Tennessee Williams, including three volumes of previously unpublished one-acts. Keith has written essays and articles for American Theater Magazine, Tenn at One Hundred, Studies in Scottish Literature, Fickle Man: Robert Burns in the 21st Century, and The Tennessee Williams Review among others.