Liza Bell '20
Image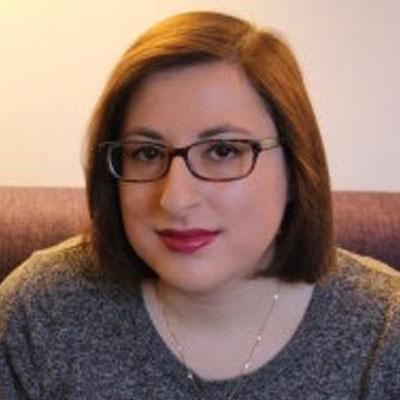 Government Management Track
Program Financial Coordinator, Environmental Defense Fund
Liza Bell graduated from Pace's MPA program in May 2020. Currently, she is working for the Environmental Defense Fund as a program financial coordinator in their Ecosystems program. Liza coordinates grant spending and facilitates contracts for the program.
Pace's MPA program helped me find my interest area - environmental policy - through research and professional opportunities. Without the opportunity to present my research at multiple conference, I would not be where I am today.
Ramakrishna Kadukuntla '18
Image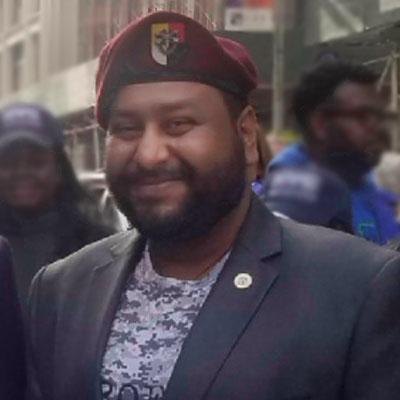 Government Management Track
Project Manager, Project Open House
Ramakrishna Kadukuntla (Rama) is the program manager for PROJECT OPEN HOUSE program administered by the Mayor's Office for People with Disabilities (MOPD) which removes architectural barriers in the homes of people with disabilities. Rama with this program is able to increase independence for multiple people with disabilities to remain a part of their communities in all five boroughs. He continues to serve community and advocates for people with disabilities in various capacity through initiatives, working with community boards, council members offices as needed. He is also actively involved with Department of City Planning City of New York as agency lead, New York City Emergency Management (NYCEM) as Disability Access Functional Needs Administrator (DAFN Administrator) and New York City Department of Veterans Affairs (DVS) as Agency Veterans Liaison helping veterans with disabilities.
In order to be successful, your desire for success should be greater than your fear of failure.
Rama was previously in US ARMY Special Operation Command under 3rd Special Forces Groups, 2nd Battalion, Head Quarter Support Company. He served in various capacities during his time in Operation Enduring Freedom (OEF XVII) and back on states side as Combat Engineer, Civil Affairs liaison, Reintegration officer, Program manager for Commander Emergency Relief Program (CERP), Class-A funds, Operation Funds, etc; were he was awarded Meritorious Service Medal, Bronze Star Medal, Afghanistan Campaign medal with two Campaign Stars and several other ribbons and medals.
Rama was born and raised in Hyderabad, India. He holds Bachelor's in Civil Engineering from India, a Masters in Construction Management from Steven Institute of Technology, New Jersey and second Masters in Public administration from Pace University, New York. He currently lives in Queens and wishes to serve his community with best of his ability in which he takes pride in it.
Ashley Kuenneke '17
Image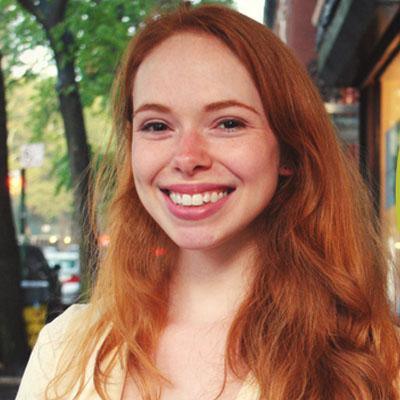 Government Management Track
Manhattan Outreach Coordinator, Partnerships for Parks
Ashley Kuenneke is a civic engagement specialist who believes in the power of bringing people together to create the change they want to see in their communities. She has devoted her career to creating and supporting opportunities for meaningful community leadership within organizations, grassroots movements, and local governments. In her current position as an Outreach Coordinator with Partnerships for Parks, Ashley works with neighborhood groups who care for and activate their local green spaces by connecting them to resources, advising on organizational development, providing logistical event planning support, and facilitating productive dialogues with NYC Parks and other decision makers.
Ashley holds an MPA from Pace University and a BA in English from Binghamton University. Her research on equity and participatory budgeting in New York City, co-authored with Dr. Gina Scutelnicu, has been recently presented at the 2019 Transatlantic Dialogue and ASPA Conferences.
Andrea Grenadier '17
Image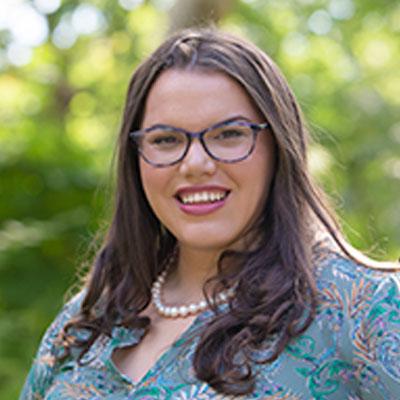 Government Management Track
Advance Associate, NYC Office of the Mayor
The Pace University MPA department is excited to announce that Andrea Grenadier '17 has accepted a job on the advance team for the NYC Mayor's Office. As an Advance Associate, Andrea will plan and manage the logistical production of Mayoral events and brief the Mayor and other senior administration officials prior to events. Andrea recommends that Pace MPA students interested in working for NYC government submit their resume to the Mayor's Office of Appointments portal.
Andrea encourages job seekers to get clear about what they want for their next opportunity and come up with an action plan to meet that goal. No matter what, she wants students to be empowered to continue applying to interesting opportunities that align with their career goals.
Quazi Saleh Mustanzir '16
Image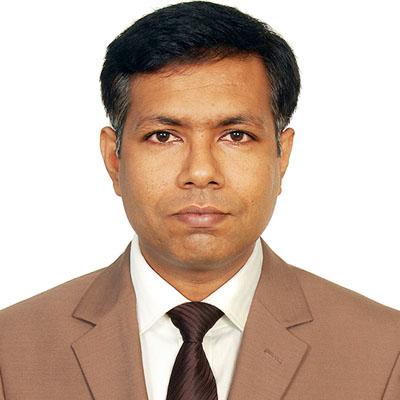 Government Management Track
Deputy Secretary, Government of the People's Republic of Bangladesh
Quazi Saleh Mustanzir, a Deputy Secretary to the Government of the People's Republic of Bangladesh, was selected for the Bangladesh Civil Service (Administration) cadre through a nationwide competitive Bangladesh Civil Service (BCS) Examination. He started his career as an Assistant Secretary on November 19, 2008, and since then he had served in various capacities such as Assistant Commissioner, Assistant Commissioner (Land), Upazila Nirbahi Officer, Additional Deputy Commissioner at field administration of Bangladesh Government. At present he is posted at Planning Commission of Bangladesh, the highest echelon of approving all development projects of Bangladesh Government. Mr. Mustanzir earned his BA (Hons) and MA in English from Jahangirnagar University, Bangladesh in 2000 and 2001 respectively. He earned a second Master's degree on Public Administration from Pace University, New York, USA in 2016. He was inducted to the Pi Alpha Alpha, the International Honor Society for Public Affairs and Administration on May 08, 2017 by the Pace University Chapter. Alongside his professional duties, he engages himself in analyzing various policy issues and reflects his opinions on these in some leading English Newspapers of his country.
Charles D. Fall '14
Image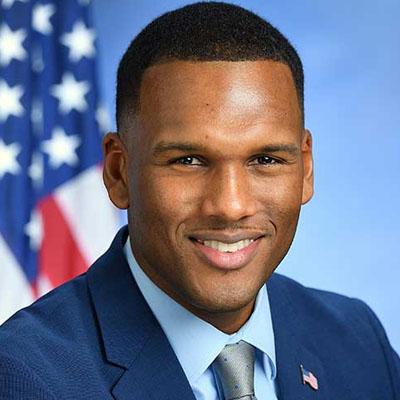 Government Management Track
NY Assemblymember, New York's 61st Assembly District
Assemblymember Charles Fall represents New York's 61st Assembly District covering the North Shore of Staten Island, where he has resided his whole life. Fall is the first Muslim and African-American Assemblymember elected from Staten Island. He comes from a working-class family of six. His parents immigrated to Staten Island from Guinea, West Africa, and displayed a commitment to improving the lives of those around them.
In 2014, he served as the Staten Island Borough Director and Citywide Islamic Liaison for the Mayor of New York City, working to ensure Universal Prekindergarten and paid sick leave became realities. Fall then became the Chief of Staff to the Staten Island Parks and Recreation Commissioner with the desire to enhance local greenery to encourage community recreation and create safer neighborhoods. Fall earned his BA from Southwestern College in Kansas and received a Master of Public Administration from Dyson College of Arts and Sciences at Pace University.
Heather Novak
Image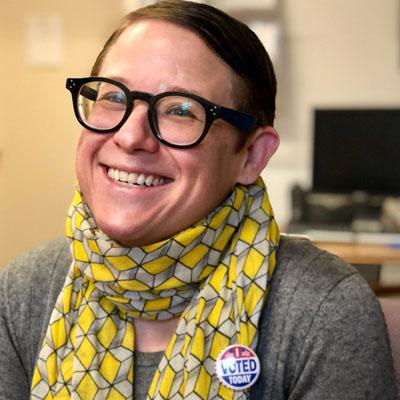 Interim Director, Center for Community Action and Research at Pace University
Adjunct Assistant Professor, Political Science
Prof. Novak holds a BA in Sociology from SUNY New Paltz and an MPA in Public Administration from Pace University. She is currently the Interim Director of the Center for Community Action and Research and Project Pericles at Pace programs that support civic engagement, social responsibility and reciprocal partnerships with community resulting in pathways for enriched learning for positive change. In addition she has been an adjunct with the political science department at Pace University since 2006. She has taught courses on political empowerment, advocacy, state and local government, protest movements, community organizing and youth activism. Prof. Novak lives in Rockland, NY with her rescue dog Luna.
Ariana Anderson '10
Image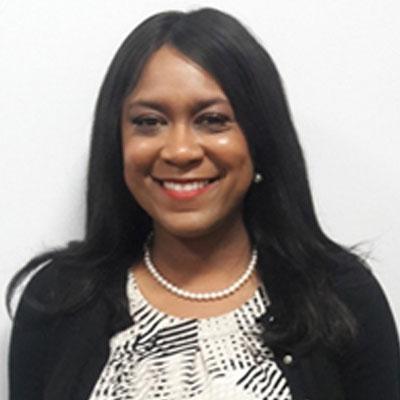 Healthcare Management Track
Mental Health Quality Assurance Program Analyst and Acting Program Management Officer, James J. Peters VA Medical Center
Ariana Elizabeth Anderson is both the Mental Health Quality Assurance Program Analyst and Acting Program Management Officer at the James J. Peters VA Medical Center, division of the United States Department of Veterans Affairs. She specializes in clinical data analytics, program evaluation, organizational improvement and systems re-design utilizing LEAN methodology. Ms. Anderson collaborates with Hospital leadership, clinicians, and administrative staff to achieve performance objectives, patient satisfaction, and continuous quality improvement.
Ms. Anderson has held previous positions as a Supervisory Program Analyst, Human Resources Specialist, and Credentialing Program Support Assistant with the Department of Veterans Affairs. She is a 2015 graduate of Bridges to the Future a Veterans Health Administration Leadership Program in which she developed an electronic method to quantify patient demand for telehealth/telemedicine services. Ms. Anderson is also an instructor for Pathways to Leadership, a VA educational program that prepares employees for upward mobility and advancement opportunities within the Veterans Health Administration.
Ariana Anderson earned her Bachelor of Science in Health Science from Stony Brook University in 2007 and her Masters of Public Administration from Pace University in 2010 and is currently pursuing her certification as a Certified Professional in HealthCare Quality (CPHQ). Former member for the American College of Healthcare Executives (ACHE).