Image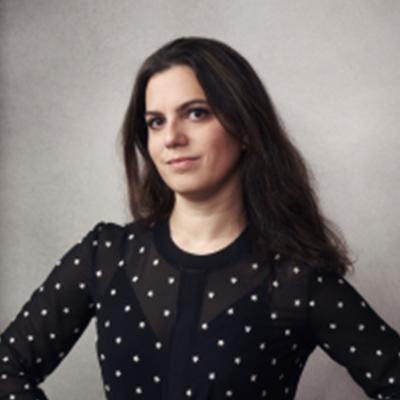 Julianna Gelinas
Adjunct Professor
Julianna Gelinas Bonifacio is an award-winning producer, screenwriter, and actress. She is a graduate of Drew University's Theatre Arts program, after which she spent seven years performing in the long-running Off Broadway show, Tony 'n Tina's Wedding.
She then turned her attention to film production and distribution at FilmRise founders' City Lights Pictures & Home Entertainment, releasing films such as 'The Ten' and 'Manda Bala: Send a Bullet'.
Her producing credits include short films: 'Migraine' (featuring Nathan Lee Graham and Laverne Cox; Tribeca 2012), 'Fortune House' (starring Tony Winner Michael Aronov; Tribeca 2013), 'The Contenders: Bethany Zummo - Libero (Free)' (world premiered on ESPN), and 'Last Pick-Up,' starring Tony Winner Reed Birney (Outfest LA 2018). Julianna co-wrote and produced 'Master Maggie,' starring Lorraine Bracco, Brian Dennehy, and Kenan Thompson (Tribeca 2019). 'Master Maggie' went on to win the Audience Award for Best Short Film at the 2019 Nantucket Film Festival and Best Short Film at the American Pavilion's Emerging Filmmakers Showcase at the Cannes Film Festival. 'Master Maggie' qualified for the 92nd Academy Awards. Most recently, Julianna produced 'Show Pony,' starring Britt Lower and Clara McGregor.
Julianna's feature film producing credits include 'Delivering the Goods' (starring Thomas Ian Nicholas and Tony Winner Andrea Martin) and 'The Quitter' (Hulu/Amazon), in which she also acted in the leading role. 'The Quitter' received positive reviews in The New York Times, The Huffington Post, and many others. The Hollywood Reporter praised her acting performance as "complex and engaging."
Julianna also produced several music videos, and is in development on two feature films. She won Best Short Screenplay at the 2021 BlueCat Screenwriting Competition.